Boeheim had No. 6 Cavaliers exactly where he wanted them, but Virginia's Bennett figured things out
By Jerry Ratcliffe
Hall of Famer Jim Boeheim did all he could to prepare Syracuse for its rematch with Virginia on Big Monday, and by his own accounting, the Orange played their best game of the year. It wasn't enough.
Boeheim made some changes in his zone, moved it up to push Virginia's offense a little further away from the basket. He took away the Cavaliers strategy of initiating things from the high post, forcing Tony Bennett to take Kihei Clark out of that spot and replaced him with much taller Ben Vander Plas.
Syracuse turned UVA over 14 times, way over the Cavaliers' average of 9.2, which led the nation. Boeheim knew going in that Virginia would have a near-impossible time in defending Jesse Edwards man-to-man, and forced Bennett to double Edwards the second half … giving Boeheim exactly what he wanted. Boeheim was excited because that meant he had open shooters on the perimeter.
"It's easily the best game we played all year," Boeheim said after watching Virginia erase a five-point deficit with 12 minutes to play in a 67-62 Cavaliers win. Essentially, Boeheim got everything he wanted except a win.
"We had open shots, a lot of open shots, and you're not going to beat Virginia if you shoot 3 of 15 from the 3-point line," Boeheim said. "A lot of times we got to the foul line. It's not easy to do against Virginia.
"We were in the bonus pretty early. We missed seven free throws (11 of 18). That's pretty much the game right there. I still think Virginia's a tremendous team, but you can't miss seven free throws. End of story."
Well, not quite the end. Had it not been for some late-game heroics by Vander Plas and Jayden Gardner, the story might have had a different ending.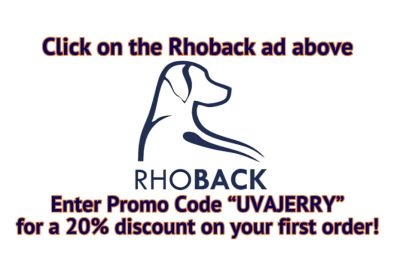 With UVA up by just one (59-58) with under four minutes to play, Vander Plas made a huge save of a ball headed out of bounds, zipping it from baseline to the perimeter where Kihei Clark made a 3-point dagger. Clark made two more free throws later.
In the final minute, up 64-62, Gardner drew a charge on Edwards, who fouled out of the game. Thirty seconds later, Gardner, who is automatic from 15 feet, made a jumper to go up 66-62, then grabbed a huge defensive rebound 15 seconds later.
Virginia exited snowy, upstate New York with another sweep of Syracuse, and will wake up Wednesday morning a mere half-game behind ACC leader Clemson in the league standings. The Tigers were stunned by Boston College on Tuesday night as they showed vulnerability on the road.
Clemson, unbeaten at home this season (12-0) is 4-2 in ACC road games and still has to go to Virginia, North Carolina and NC State. We should point out here that the Tar Heels are 10-0 at home, NC State is 11-1 in Raleigh and UVA is 10-1 at JPJ.
Big Monday was just another example of how this Virginia team is so well balanced that anyone on any given night can jump up and bite you. The Cavaliers have an assortment of weapons in their small lineup, which they started but had to abandon because Edwards was killing them inside. Bennett answered with Kadin Shedrick, whose court time had been diminished, and by doubling the post.
"We decided at halftime that we had to take something away (from Syracuse)," Bennett revealed later.
It made sense to take away the Edwards option after the Orange big man had led Syracuse's assault on the lane, with the hosts scoring 26 points in the paint. Syracuse only had 10 points in the paint in the second half.
Then, there was Armaan Franklin, who may just be the most underreported story in the ACC. Franklin, who hit two huge 3-pointers in a row late in the second half, has a 10-game double-figures streak going. In fact, during Virginia's current seven-game winning streak, Franklin has averaged 16.9 points per game and has shot 40 percent from the 3-point arc, exactly the reason Bennett went after the former Hoosier.
Meanwhile, Clark had a season-high 10 assists and his third career double-double (12 points) and freshman Isaac McKneely, getting more comfortable with every outing, knocked down two more triples (he has a nine-game, 3-pointer streak). McKneely is shooting 55 percent (16 for 29) from beyond the arc during UVA's winning streak.
Anyone can bite you.
While the NET and some poll voters may not give Virginia much credit for Monday's win, those who closely follow the ACC realize just how difficult it was for the Cavaliers to pull out that win at the Dome.
"You've got to become battle-tested," Bennett said, as his No. 6 team improved to 17-3, 9-2 in the ACC. "These games, they make you make plays down the stretch. You've got to come up with a key stop, you've got to make big free throws. You've got to knock down a three. The more you have success — or failure — in those spots, you learn."