Borum, Walker shine in five-set comeback win at VCU
Courtesy UVA Media Relations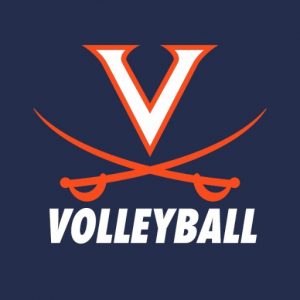 Virginia volleyball freshman outside hitter Brooklyn Borum (14 kills and 24 digs) and graduate middle blocker Alana Walker (10 kills and 10 blocks) led the Cavaliers in a five-set victory over VCU at the Stuart C. Siegel Center Friday evening.
With the win, the Cavaliers improved to 4-2 on the season and secured their first true road win under the direction of first-year head coach Shannon Wells. Friday's contest marked the third consecutive match between the two teams in Richmond to go to five sets, but it was also the first of the three to result in a win for UVA.
The Rams grasped an early 11-point lead (17-6) to open the first. The Cavaliers responded with a 6-1 run of their own later in the set, but ultimately ran out of chances. Virginia had six attack errors in the opening frame.
The Cavaliers looked much sharper in the second set, which they won 25-22. Virginia led for most of the game, but the Rams tied the set 18-18. UVA scored points on three of the final four plays of the set, including back-to-back kills to end it and tie the match 1-1.
Coming out of the break, the Cavaliers found themselves down by as many as five (6-11) in the middle of the set. Virginia chipped away at the Rams' lead and eventually tied the set 23-23. However, a UVA setting error followed by a VCU kill sealed the set for the Rams. Walker led the Virginia effort in the third with five kills.
An 8-2 run in the middle of the set gave UVA a comfortable 23-17 lead. Walker posted two of her three block solos in the fourth, while Turner ripped six of her 19 kills in game No. 4.
It was a tale of two halves in the fifth as both teams were knotted 8-8. Then, UVA outpaced the Rams 7-3 in latter half of the set, scoring on the final four points of the match.