Bossi leads 'Hoos on opening day of Rucker Intercollegiate
Courtesy UVA Media Relations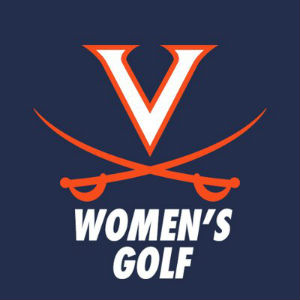 The Virginia women's golf team shot 24-over 308 in windy conditions during the opening day of play at the Darius Rucker Intercollegiate in Hilton Head Island, S.C. The Cavaliers are in 14th place in the 17-team field. All participants in the tournament are currently ranked in the top-40 of Golfstat's rankings.
Seventh-ranked Wake Forest leads the field at 3-over 287 on the par-71 Long Cove Club course. Only two players in the 90-competitor field managed to shoot below par in the gusty conditions.
The Cavaliers were led Friday by freshman Virginia Bossi. She used back-to-back birdies on her back nine to help produce a score of 3-over 74. She is in 21st place.
Senior Julia Ford is 48th at 77 while sophomore Riley Smyth is one shot behind her in 58th place. Sophomore Haeley Wotnowsky shot 79 to finish 65th and junior Beth Lillie finished the day with an 82 to place 85th.
The second round of the tournament gets underway Saturday at 8:30 a.m. Virginia will be paired with Florida State and Alabama. Those teams will tee off starting at 9:20 a.m. from the 10th tee. Live results are online at Golfstat.com.
Darius Rucker Intercollegiate
Hilton Head Island, S.C.
Long Cove Club
Par 71, 6,266 yards
First Round Results
Team Results
1. Wake Forest — 287
2. UCLA — 292
T3. Auburn — 294
T3. Texas — 294
T3. Baylor — 294
6. North Carolina — 296
T7. LSU — 299
T7. Duke — 299
9. Arkansas — 300
10. Vanderbilt — 302
T11. South Carolina — 303
T11. Furman — 303
13. Florida State — 304
14. Virginia — 308
T15. Alabama — 311
T15. Northwestern — 311
T15. Georgia — 311
Individual Leaders 
1. Rachel Kuehn, Wake Forest — 69
2. Agathe Laisne, Texas — 70
Virginia Results
21. Virginia Bossi — 74
48. Julia Ford — 77
58. Riley Smyth — 78
65. Haeley Wotnowski — 79
85. Beth Lillie — 82

Comments