Bradford claims gold at World Rowing U19 Championships
Courtesy UVA Media Relations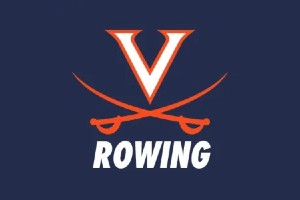 Virginia's Sarah Bradford captured a gold medal at the 2022 World Rowing Under-19 Championships on Sunday in Varese, Italy.
Bradford was part of the United States' women's eight that defeated Great Britain (6:14.57) with a world best championship time of 6:12.16 for the gold medal. Germany claimed bronze with a time of 6:15.05.
"Awesome race by the USA U19 eight with Sarah Bradford to win the gold medal." UVA head coach Kevin Sauer said.
Elsa Hartman and the United States' women's four finished fourth behind Italy (6:32.76), Romania (6:33.63) and France (6:35.64) with a time of 6:42.23.
Cillian Mullen also placed fourth in the women's quad for the United States. Mullen and her American teammates posted a time 6:35.79. Romania won the event at 6:29.50 followed by Germany (6:32.53) and Great Britain (6:33.54).
Riley Richardson added a 10th-place finish in the women's four for Canada.
In addition, Virginia's Kevin Sauer helped the United States to a gold medal in the women's eight at the World Rowing U23 Championships on Saturday.