Breaking down the UVA football schedule; road trips to BYU, UNC & Miami; home vs Notre Dame and Virginia Tech
By Jerry Ratcliffe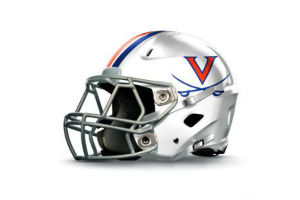 If Bronco Mendenhall thought the 2020 football schedule was the most challenging of his career, wait until he gets a load of the 2021 slate.
Virginia will face five teams that played in bowls and three more that opted out of postseason, and will travel to Miami for the third consecutive season.
The Cavaliers are set to battle Notre Dame, BYU, Illinois and William & Mary on the nonconference side of the schedule. ACC opponents include Wake Forest, Duke, Georgia Tech, Virginia Tech, North Carolina, Miami, Louisville and Pitt.
UVA's final four games of the season appear considerably challenging: at BYU on Oct. 30, followed by a bye week, then hosting Notre Dame on Nov. 13, traveling to Pitt on Nov. 20 and hosting rival Virginia Tech on Nov. 27.
Here is the schedule in order:
Sept. 4 William & Mary
Sept. 11 Illinois
Sept 18 at North Carolina
Sept 24 Wake Forest (Friday)
Sept. 30 at Miami (Thursday)
Oct 9 at Louisville
Oct. 16 Duke
Oct. 23 Georgia Tech
Oct. 30 at BYU
Nov. 6 Bye week
Nov. 13 Notre Dame
Nov. 20 at Pitt
Nov. 27 Virginia Tech
BYU, Miami, and Wake Forest played in bowl games last season as did North Carolina, which lost to Texas A&M in the Orange Bowl, and Notre Dame, which lost to Alabama in the national semifinals.
Georgia Tech, Pitt and Virginia Tech opted out of bowl invitations.
The Cavaliers have an opportunity to open strong against William & Mary and Illinois. The Illini are under new leadership, having hired Bret Bielema after firing Lovie Smith. Bielema was fired by Arkansas. Illinois has only one bowl appearance since 2015.
From that point onward, Virginia has its work cut out, traveling to Carolina, which will assuredly be favored to win the ACC's Coastal Division, then hosting Wake Forest, a team that has beaten the Cavaliers in their last two meetings, including last season in Winston-Salem.
UVA then travels to Miami in a weird scheduling blip. Virginia lost to the Hurricanes in Miami in both 2019 and 2020, and now must return for a third straight visit.
Mendenhall's team then travels to Louisville, where UVA has struggled to win, although the Cavaliers defeated the Cardinals in Charlottesville last season.
Back-to-back home games against Duke and Georgia Tech appear manageable, before traveling to BYU, a game that Mendenhall did not want to play. UVA had scheduled a series with the Cougars well before Mendenhall left Provo to come to Charlottesville, so it will be his first trip back to his old stomping grounds to face his old school, where he was head coach for 11 seasons.
The Cougars finished the 2020 season ranked No. 11 in the final polls, BYU's highest finish since 1996. Brigham Young walloped Central Florida, 49-23 in the Boca Raton Bowl.
Following the cross country visit to Provo, the Cavaliers have a bye week to gear up for a difficult finish.
Notre Dame comes to Charlottesville, then the Cavaliers travel to Pitt. The Panthers return veteran quarterback Kenny Pickett, which surprised many Pitt fans.
Per usual, UVA closes the regular season against Virginia Tech, a team that pummeled the Cavaliers to end the 2020 season in Blacksburg.
For Wahoo fans, deposits for new season tickets are now on sale for $50 per ticket, with the deposit applied toward the season ticket purchase and those placing a deposit will receive the opportunity to select their seats in advance of the public new season ticket on-sale.
Fans who held season tickets for 2020 can renew their seats online through their My Tickets account in the near future. Season ticket ricing for renewing fans is the same as it was last season.
Questions: call the UVA ticket office (800-542-8821).

Comments