BREAKING: UVA adds 11th game with Abilene Christian; announces home attendance guidelines
By Jerry Ratcliffe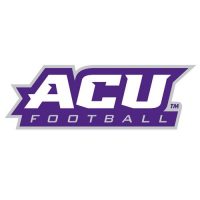 Virginia has added a home game against Abilene Christian on Nov. 21 to fill out the Cavaliers' 11-game schedule as requested by the ACC.
Abilene Christian is a member of the FCS Southland Conference, which suspended fall football for its members. However, the league has permitted its schools to play a nonconference schedule if so desired.
"I'm very excited about the schedule we've been able to develop in such a short time," ACU athletic director Allen Ward said Friday. "Not only does it help mitigate our financial losses, but it also provides opportunities to play at home. We spent many hours exhausting all options available this fall."
The Wildcats are playing an eight-game schedule, including Virginia, which will not allow ACU to play spring football.
Abilene Christian was picked to finish seventh in the Southland Conference preseason poll. Central Arkansas, which opened the college football season last week with a narrow win over Austin Peay on national television, was picked to win the league.
Abilene Christian finished 5-7 overall last season and 4-5 in the Southland. The Wildcats finished their regular season with a 45-7 loss to Mississippi State.
In other UVA football news, the school announced that due to health and safety concerns in addition to the state's guidelines for sports facilities, attendance at Scott Stadium will be limited to family of student-athletes and each team's coaching staffs until further notice. If the Commonwealth of Virginia changes protocols for attendance, UVA will announce new capacity for its home games.
Season ticket holders will receive an email with information about attendance, ticketing and parking for home games.

Comments