Bronco announces staff changes for bowl; who's in, who's out & his thoughts on what Armstrong should do
By Jerry Ratcliffe
Bronco Mendenhall announced coaching staff responsibilities for the upcoming bowl game, talked about what players are in and those that are out, and gave his opinion on whether quarterback Brennan Armstrong will remain at Virginia during a pre-Christmas chat with media after Wednesday's practice.
Armstrong told media last week that he was definitely not entering the transfer portal, but that he would choose between remaining for another season at UVA or going to the NFL, based mostly on the feedback from the league.
"I haven't even asked [Armstrong] yet," Mendenhall said. "I know what [the NFL report] is going to say and we've talked openly about that. In my own mind, I already know and I'll be shocked if it's anything different."
Mendenhall said he knows a number of NFL player personnel and general managers, he trusts in the feedback they give players. The letter sent out to players is not a long evaluative analysis.
"The letter will basically say, come or go," Mendenhall said.
So, what does Mendenhall believe the NFL will say to Armstrong?
"The letter will recommend for him to come back to school and break every record in the galaxy," Mendenhall said.
Armstrong said that he has not received the letter yet, but that he hasn't made a final decision at this point.
"You'll find out after the bowl game," Armstrong said. "I still haven't decided myself, so I can't tell you anything yet."
Could Armstrong be hedging on whether or not the bulk of his offensive line decides to stay, providing the protection he'll need to break every record in the galaxy? Three of those starters, Bobby Haskins, Olusegun Oluwatimi and Ryan Swoboda, are presently in the transfer portal.
"There are a lot of moving parts," said Armstrong, who noted that he's trying to recruit those linemen to return for another year. "That's why I haven't made my decision yet, there are so many moving parts."
Mendenhall officially announced that quarterbacks coach Jason Beck will be the acting offensive coordinator for the Fenway Bowl, replacing former OC Robert Anae, who left the program and is being courted by Syracuse.
Also, Matt Edwards, UVA's senior analyst, will be moving up to coach tight ends and inside receivers, which were also Anae's responsibilities. Edwards is the grandson of the late Hall of Fame BYU football coach LaVell Edwards. Drew Meyer, who is in his fifth season on the staff and was a All-Big Ten punter for Wisconsin, has been elevated to work with special teams.
Shane Hunter, who coaches UVA's safeties, will also be the lead coach on any cover teams for special teams, and Kelly Poppinga will be the lead coach for return teams in the bowl.
Meanwhile, Mendenhall said the following players will miss the Dec. 29 bowl game against SMU due to surgeries that could not be put off any longer: Haskins, slot receiver Billy Kemp IV, wide receiver Luke Wentz and wide receiver Demick Starling, who broke his arm on the first day of bowl practice. Also, true freshman West Weeks, who broke his leg in the regular-season finale against Virginia Tech.
Three players who entered the portal early, reserve quarterbacks Ira Armstead, Jacob Rodriguez and nose tackle Jordan Redmond, will not participate in the bowl game.
Mendenhall said that he has encouraged all the UVA players presently in the transfer portal to reconsider their choices.
Bronco wants players in portal to wait and see who their position coaches will be. pic.twitter.com/zoACKoRB4g

— Jerry Ratcliffe (@JerryRatcliffe) December 22, 2021
"I hope every player that is considering elsewhere won't make a decision until they see what happens to UVA, not only from the head-coaching perspective, of which I'm really impressed," said Mendenhall. "Besides Coach (Tony) Elliott, I'd like every person in the portal to see who's going to coach you. Why? It's UVA. Where would they go in life that could be better?
"I've asked them to wait as long as possible to see who will be the next version of UVA. The best decisions are made on the most information. Many times, outside sources have us rush and post timeframes, and they give us partial information that might benefit them without seeing everything else. I want them to know all their options. I'd prefer they all remain to continue on, however, they get to choose just like coaches get to choose."
Support JerryRatcliffe.com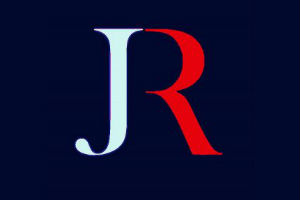 Make a one-time or recurring gift to support JerryRatcliffe.com online below. Your gift is not tax-deductible. Thank you for your support of JerryRatcliffe.com and the "Jerry Ratcliffe Show" podcast!