Bronco breaks down his final recruiting class at Virginia
By Jerry Ratcliffe
Outgoing Virginia football coach Bronco Mendenhall said on Wednesday — national signing day — that he is spending one hour every morning with incoming head coach Tony Elliott in order to brief him on the current roster, current staff and recruits.
"I want this program to succeed," Mendenhall said, after giving Elliott an analysis on every single player and everything about the program. "That's pretty unique."
Mendenhall also said that from this point forward, all decisions about the program (other than coaching for the Dec. 29 Wasabi Fenway Bowl game) will be made by Elliott. From the time of Mendenhall's announcement that he was stepping down until the announcement of Elliott as his replacement, those were Mendenhall's decisions.
Virginia's signing date was its smallest class in memory, 10 players, nine of them high-school commitments, the other a transfer from Wisconsin. Only one player was from Virginia.
Here is Mendenhall's short breakdown of each player (Note: for brief bios on each player appear in an accompanying story about UVA's recruiting class of 2022, click here):
Davis Lane, quarterback, Liberty Christian Academy (Lynchburg):
"Davis has unique skill sets," said Mendenhall. "We vetted him, worked him in camp, all kinds of drills that we put him through and he kept answering the challenge. Arm strength, accuracy and leadership. (Quarterbacks coach) Jason Beck liked him, and he has developed three good quarterbacks here. We think (Lane) has a chance to be another one."
Delaney Crawford, QB/athlete, Corona, Calif.:
"Is an electric, dynamic athlete. He's more the Bryce Perkins-type quarterback. If he pulls it and runs, watch out. Amazing GPA, family and great values. I see a huge upside for him."
Stevie Bracey, LB, Lovett School, Atlanta, Ga.: Will be an early enrollee.
"Production, production, production. If he and Nick Jackson lined up side-by-side, they would look like twins. Stevie fits Virginia in every way and is a really good football player. I love his physicality."
Devin Chandler, WR, Huntersville, N.C.: Transfer from University of Wisconsin and has three years of eligibility remaining.
"I still remember Devin on his visit. It was down to us and Wisconsin. I thought at that time he would be a better fit for us. Exceptional wide receiver, great after-the-catch skills. We need a returner as well, and he is a skilled returner who addresses a need with a level of competency. Coach (Marques) Hagans has built a great relationship with him."
Xavier Brown, RB, Lexington, Ky.: Was named the state of Kentucky's Gatorade Player of the Year.
"Xavier is very good out of the backfield. He can line up in the slot. Very versatile. I like players who are versatile. [Gatorade POY] is a pretty high honor when you see what his peers and coaches think of him."
Trey McDonald, linebacker, Chattanooga, Tenn.: One of two signees out of Chattanooga, but not the same high school.
"He's also a great lacrosse player. Any kind of sport that requires a helmet, he'll play it. I like everything about him. He loves contact. Exactly the kind of player I like to coach on defense. He's all gas and no brakes."
Karson Gay, tight end, Chattanooga, Tenn.:
"Wow, he's somewhere between a flex Y [receiver]  and a tight end. He has length, speed, athleticism. He's not the same size of Jelani Woods (Gay is 6-foot-6, 226 pounds) or the elusiveness as KT (Keytaon Thompson), but has a huge upside, especially in the receiving game."
Dakota Twitty, wide receiver, Columbus, N.C.:
"Like his size (6-5, 215), has very good hands and exceptional production. We like big targets at wideout. We like physical players. Those matchups are hard. We're attracting as many players like that as possible."
Sean Wilson, wide receiver, Brooklyn, N.Y.: Another 6-5 receiver.
"His upside is off the charts. Another big, physical football player. Lavel Davis (6-7 redshirt sophomore already on the roster) and Dakota being on the field at the same time along with Dontayvion (Wicks), wow. A lot of credit should go to Coach Hagans for attracting and building that (wide receivers) room."
Will Bettridge, kicker, Miami, Fla.:
"Another one of our several players from Gulliver Prep. I don't think you could have more accolades than Will. Every (all-star) game you could have been invited to, or any (kicking) award you could receive, he's got them all. He is someone we targeted early on, someone who can have elite production. I'm excited for what he will bring."
Support JerryRatcliffe.com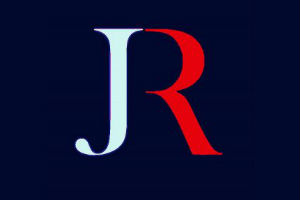 Make a one-time or recurring gift to support JerryRatcliffe.com online below. Your gift is not tax-deductible. Thank you for your support of JerryRatcliffe.com and the "Jerry Ratcliffe Show" podcast!