Bronco: losing streak had no bearing on his decision to step down; it was time to take a time out on life
By Jerry Ratcliffe
Six years ago, Bronco Mendenhall's arrival at Virginia was just as shocking as his news Thursday that he would step down as the Cavaliers' head coach after the bowl game.
When Mike London was dismissed as UVA's coach, no one, absolutely no one on the East Coast imagined that Mendenhall, firmly implanted as Mormon-based Brigham Young's head football coach, would make such a stunning move.
"Six years ago, I showed up in Charlottesville on this amazing adventure and it's been one of the most amazing journeys of my life, to this point," Mendenhall said to lead off his announcement to media around 5:30 on Thursday as news trickled out.
"I've met amazing people, and what an incredible challenge. I've been at an iconic university, completely different part of the country, traveling in a pack with my dearest friends and their families. Developing and shaping and grooming lives and helping a program."
It was a great experiment and it almost worked.
"We're probably six plays short of winning the Coastal and winning the state," Mendenhall said of this most recent campaign that ended in a four-game slide. "Probably six, arguably seven. And really disappointed because the expectation for our program now is to win the Coastal and the state. Right?"
Had that happened, fans would be reading entirely different stories about Virginia football this week, how it is gearing up for a rematch against Wake Forest in the ACC Championship game on Saturday in Charlotte. But those six or seven plays did happen, including a couple this past weekend in a devastating loss to rival Virginia Tech.
Fans were livid with the outcome, some demanding heads to roll, not necessarily Mendenhall's, but rather some of his coordinators.
While UVA is eligible for the fifth straight year of Mendenhall's era, the luster has been lost on postseason since the College Football Playoffs began and since bowl games have been watered down by teams with .500 records. The Cavaliers are 6-6 after starting 6-2.
Twice in six years, Virginia has won more than six games: in 2018 when the Cavaliers went 8-5 and upset South Carolina in the Belk Bowl; and in 2019 when they went 9-5 and lost to a top-10 Florida team in the Orange Bowl. One of those five losses in '19 came against top-ranked Clemson.
Overall, Mendenhall's record at Virginia was 36-38 and 22-27 in ACC play.
So was this job more of a challenge than Mendenhall expected?
"I think we are a consistent winner," the coach pointed out. "Year One reflected that it was harder than I thought. When I saw the first year of 2-10, I had to reframe everything, and that recalibration got us to 6-6, and that recalibration got us to 8-5 and a Belk Bowl win. And that recalibration got us the Coastal Championship and the state championship and a bid in the Orange Bowl. I don't know how to calibrate for a pandemic. That wasn't in my manual."
One of the fan base's biggest beefs was that the staff, composed mostly of former BYU coaches, struggled to recruit in this part of the country, particularly within the state borders. For years, UVA also couldn't assemble a potent running attack and rather depended on dual-threat quarterbacks to move the chains both with their arms and their legs.
This past season, Virginia owned the fourth-best offense in the nation with highly effective quarterback Brennan Armstrong. However, the defense was among the worst from sea to shining sea.
While the team faltered at the end, Mendenhall said that was not why he decided to step down.
"I can't put a percentage on it," he said. "My first response would be no, because I like hard things. I know what it feels like and I assess and I like challenges, and really there was enough separation from that time period. The coach's life, things turn over fast.
"So the clarity of this was really finalized (Wednesday) in my mind. In the coach's world, that's almost an eternity from whenever the last game was. So this is a personal and bigger picture. That's how I think."
Fans would jump to the conclusion that the losing streak might trigger a move, or a feud with the athletic director, but neither of those caused Mendenhall to step down. The fact that most who follow college football believe the sport has changed so much in the past year that it's broken, might have played a role and taken a toll.
"That really wasn't part of the decision," Mendenhall said. "It's just a chance after 31 years (the last 17 as a head coach) straight to step back and renew and recover and reconnect and reinvent myself and our family and our purpose, and then be intentional about where we re-enter and how and whatever that is.
"And it very well could be — I don't know if it ever would be college football again, but this is the purpose."
He said that he and his wife, Holly, of 25 years, and his three kids, all they have known is the rhythm of a football season. Beginning in January, the couple will be empty-nesters.
"I would love to say there's been this buildup and a long amount of epiphanies and thought, but clearly this week there was a sense of clarity to me that I need to step back from college football and reassess with my wife as a partner, our future and the next chapter of our lives," Mendenhall explained.
Both UVA president Jim Ryan and AD Carla Williams requested Mendenhall to stay on, but he said it was his decision only, and that even his wife was a little stunned and shocked at the outcome.
"But I believe a renewal and a pause and a reframing and a reinventing and a reconnecting is necessary to then become the very best person I can be moving forward. As you know, my passion and my wife's passion, we love to teach and inspire and build people, young people especially. And I know what that takes.
"I'm looking forward to the chance to renew and re-become and then re-enter someplace at some time on rocket fuel to become ever a better version of maybe who I currently am.
"There are times when you need to pause and refuel and put the oxygen tank back up and unthaw the freeze-dried food and recharge the butane tank. Unless you like eating cold, freeze-dried food. If you've ever camped, doing that, it's not very good."
Mendenhall said that he works for the best athletic director on the planet in Williams, who he considers a friend and confidant. He said that if asked, he would be fine with helping find a successor.
Certainly Mendenhall relied heavily on his faith to get him through the past few days. He hit the recruiting trail earlier in the week, posed for photos with prospects, commitments, their coaches and families, all along struggling inwardly with a decision he knew had to come soon.
One of the hardest parts had to be breaking the news to his loyal staff, most of whom followed him across the country on a leap of blind faith, and to the players he had mentored.
"They had similar reactions — tears, shock, sadness, disbelief — and it's going to take time to process. We know, and for most of us there's different cycles you go through from anger or denial and then withdrawal, and then finally you get back to acceptance and there's all those things happening right now," Mendenhall said.
"I know exactly the implications of people because that's the world I live in. The decisions I make impact families and young people and so I don't take it lightly. After 17 years in a row of being a head coach I know what's required and I don't take that lightly."
Mendenhall said he wants to spend a lot of time together with his wife, reconsidering the next thing that they are going to do together. He couldn't imagine and said no one could imagine what it must be like for a coach's wife for 25 years.
"That would be my first priority is what are we going to do together and what's next for us before we take on anything else," the coach said.
Telling the staff was difficult with so many emotional bonds. When they arrived in Charlottesville, those families claimed the most children of any staff in the country and many of them have grown up together. Those families have become even more tight-knit here because the Mormon faith has brought them closer. In Provo, they were spread out into different wards, but here they are all in the same ward and rely on one another more than ever.
"These are my closest friends," Mendenhall said. "And this is now their wives and kids who all came and I'm responsible for all of them. I love all of them. We were very close before we took this journey. This is now inseparable and galvanized and welded to where you can't break it. I just did in terms of now the paths become different.
"My hope is the way each person goes, like how they do it, is the same. Where they do it, that's on me."
How did he break the news to the team? They knew something was up with rumors flying and being called together on a Thursday afternoon out of the blue.
"Every year, I redefine my purpose," Mendenhall said. "I have a purpose statement. I put that on the screen and I read that and showed it and they see that it aligns.
"They've seen this before, so I reframe my beliefs and the principles that govern it and then showed how this choice reflects that, and that's the framework I started from. It's hard to talk and be emotional at the same time in front of people that you love, but I wanted them to understand.
"It's nothing they did. I love them, and trying to then say how could I add more impact to the world maybe after a refresh — like this pace as a college football coach and a head coach for that many years — and if you want to do it right, not just winning, but if you want amazing academics and really build great people, if you really want amazing character, if you really want to teach values, if you really want service to happen, that's harder rather than easier. And I want all of that."
Mendenhall said after the bowl game, he and Holly may stay in Charlottesville. They love their ranch outside of town, they love people they've met here. It's sort of a paradise, but all to be determined.
Time to stop and smell the roses.
Support JerryRatcliffe.com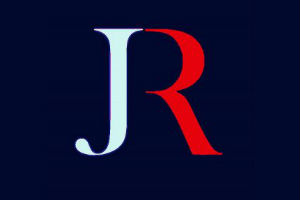 Make a one-time or recurring gift to support JerryRatcliffe.com online below. Your gift is not tax-deductible. Thank you for your support of JerryRatcliffe.com and the "Jerry Ratcliffe Show" podcast!