Bronco loves the 12-team expanded playoff, & Bronco hates the 12-team expanded playoff
By Jerry Ratcliffe
CHARLOTTE, N.C. While the ACC is trying to determine what stance it will take toward the expansion of the College Football Playoffs from four to 12 teams, Virginia coach Bronco Mendenhall has his own thoughts.
He's for it, and he's against it, depending on a variance of factors that would impact such growth.
Mendenhall and the league's other 13 head football coaches received a presentation Wednesday that was given to the full CFP board of managers about the proposed changes. New commissioner Jim Phillips said during the opening day of the ACC Kickoff on Wednesday that the conference is using the summer to engage in conversations on what is best for college football postseason and to the student-athletes that participate. The ACC doesn't seem to be in any rush to throw its weight in either direction.
However, earlier this week, Clemson coach Dabo Swinney said he was not in favor of expanding the playoffs and North Carolina coach Mack Brown also expressed his opposition to the expansion.
Bronco? He likes the idea, but only under certain conditions. Mendenhall isn't ready to support either side as he formulates an opinion, but he does offer two perspectives on proposition of a 12-team battle royale.
"I think anytime you increase the number of teams in playoffs, you're more likely to get a true champion and you're more likely to get accuracy in a champion," Mendenhall said. "I like that. I like the 12-team [model] in that relation."
What Mendenhall doesn't care for is extending the season to where it impacts the athletes.
"I don't like the number of games you'd have to play to have that come out," the UVA coach said. "My simple suggestion is there's one game that comes off all teams regular season to facilitate a 12-team playoff."
He acknowledged there are irrelevant nonconference games being played throughout college football that he believes would be a good trade off. Eliminate those for the sake of better games on the back end in terms of an expanded playoff.
"I haven't vetted that, I haven't asked anybody, but that's my thought," Mendenhall said. "The fact that we could play a regular season and then add the number of games required to finish a 12-team playoff that runs up hard against the 85 scholarship limitation, the number of players you have available, the length of time you ask the kids to perform … I'd be concerned about that."
Mendenhall had heard Sweeney's and Brown's dislike for the idea but that didn't deter his own idea.
"I think everyone has their own opinion," Mendenhall said. "Someone who has experience being in the playoff, that certainly is an insider view that has to be acknowledged. There are probably plenty of coaches that think that their team is good enough to be on of those 12."
The Virginia coach acknowledged that even after a 12-team playoff it could end up being the same top four seeded teams that survive, but also added that there could be an upset or two along the way.
"I think it would be good for the sport as long as we don't extend the season to a length of time that's already been proposed."
Support JerryRatcliffe.com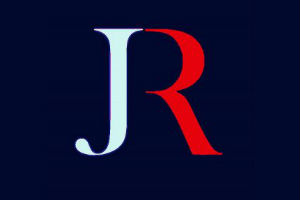 Make a one-time or recurring gift to support JerryRatcliffe.com online below. Your gift is not tax-deductible. Thank you for your support of JerryRatcliffe.com and the "Jerry Ratcliffe Show" podcast!