Bronco: On to the next championship, the State Championship of Virginia
By Jerry Ratcliffe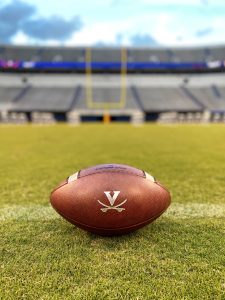 No sooner than Virginia had lost its shot at the ACC Coastal Division title last Saturday evening in Pittsburgh, Bronco Mendenhall was onto the next challenge: Virginia Tech.
Missing their first championship goal in the loss to Pitt, the Cavaliers' second championship goal is what Mendenhall framed as the "State Championship." The Cavaliers are a rare favorite in the series (this will be the 103rd time the two rivals meet).
Beating Tech has several advantages, Mendenhall said, and the first one has to do with where UVA finishes in the Coastal Division.
"It first starts with the Coastal, and where you finish in the Coastal certainly matters," Mendenhall said. "Winning in the Coastal certainly matters. The conference is regional and so just like we want to be very good at home, and then you kind of expand from there, the next step, and we've played really well at home, at least over my time here at UVA.
"You want to expand that to the next circle out, which would be the state. You want to expand that to the next circle out, which is the Coastal. You want to expand that to the next circle out, which is the ACC, and that's how programs are built and sustained and move forward. I like to just look at it broad-term, with a broad lens, and I think that's where the relevance is."
Pitt clinched the Coastal last week and is 6-1 in the division, while Virginia and Miami are tied for second with 4-3 records (UVA defeated Miami), followed by Virginia Tech and North Carolina with 3-4 marks. Georgia Tech is 2-6, while Duke is on the bottom at 0-7.
A runner-up finish for Virginia in the Coastal means that the Cavaliers will have finished no worse than second in the division over the last three years. The Cavaliers won the division for the first time in 2019 and there were no divisional races in 2020 due to the pandemic.
COMMONWEALTH CLASH
When: Saturday, Nov. 27
Where: UVA's Scott Stadium
Playing for: The Commonwealth Cup Trophy
Time: 3:45 p.m.
TV: ACC Network
Odds: Virginia is currently a 7-point favorite
Weather: High of 50 degrees
Because Virginia's roster is composed of players from all over the nation, particularly during the Mendenhall era, how difficult is it for those players to catch onto this rivalry and what it means to the Cavalier fan base?
"Will, I think it's learned over time," Mendenhall said. "I think that's the same for any person in any culture. You might hear a story or you might have someone talk to you about it. But until you actually see what it's like playing in an ACC Championship or playing in the Orange Bowl, you can hear it and you can talk about it and you can have a slideshow and you can listen to it on audio book or a podcast, and none of that really helps you experience that.
"Experiences are built with personal involvement. They learn each year that they're part of our program and they kind of frame that as they go."
Support JerryRatcliffe.com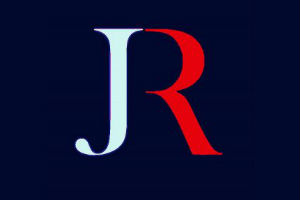 Make a one-time or recurring gift to support JerryRatcliffe.com online below. Your gift is not tax-deductible. Thank you for your support of JerryRatcliffe.com and the "Jerry Ratcliffe Show" podcast!