Bronco: Woods is a mismatch nightmare, how are you going to defend him?
By Jerry Ratcliffe
Jelani Woods told us during training camp that he chose the number "0" because there are zero defenders that can stop him.
To prove his claim, Woods helped destroy Illinois' defense in Virginia's 42-14 win over the Big 10 visitor on Saturday as the Cavaliers won for the 19th time in their last 21 home games.
UVA's big tight end hauled in five passes for a career-high 122 yards, the most by a Cavaliers tight end since Tom Santi's 128 yards vs. Minnesota in the 2005 Music City Bowl. Woods was targeted six times and of his 122 yards gained, 40 of those were yards after the catch.
Oh, and the big guy also scored a touchdown, his first as a Cavalier, the other four at Oklahoma State where he was clearly underused.
Woods' emergence in Virginia's already-explosive offensive scheme gives opposing defensive coordinators yet another player to worry about when they gameplan for the Cavaliers. At 6-foot-7, 265 pounds, Woods can run and has good hands, making him a matchup nightmare.
"The first challenge is, who do you match up with?" Bronco Mendenhall said. "If you choose to put a linebacker on [Woods], most likely [the linebacker] is not as fast, and there aren't many linebackers that are over 6-6. Then if you choose the secondary route, there's not many secondary players that are 6-7, and they might be as fast but probably don't weigh 250. So really there's a matchup issue no matter what direction you go.
"As [Woods] continues to master the position, as he continues to keep up with our pace and the conditioning and what it takes to go from the beginning to the end of the game, then the production starts to climb, which from week one to week two, the shock and awe of the pace, and then what that felt like to him and the adjustment and the recalibration was just kind of week one to week two where's he's just starting. There really isn't a good matchup."
For his efforts Saturday, Woods was chosen to "Break the Rock," which is essentially the UVA player of the game:
This week TE Jelani Woods gets to Break The Rock!!#GoHoos | #THEStandard pic.twitter.com/12ISJSVYZt

— Virginia Football (@UVAFootball) September 11, 2021
A glow came over Woods when he was asked about the honor.
"That was just pretty much the best moment of my life right there, being able to have an outstanding performance and just be recognized for that," Woods smiled. "Just the history of the guys that previously before me broke the rock. I just feel honored to be able to hold the hammer and break the rock."
Woods is more than a typical tight end, in that he doesn't just run short routes underneath the zones. He can break out into the secondary and get open. Woods had three catches that covered 28, 31 and 32 yards.
Acknowledging that he is a challenging matchup, Woods was asked how he would defend himself, with a linebacker or a safety. Woods smiled and declined to give away any information that might help opponents.
So from another angle, the reporter commented, so, you wouldn't want to defend yourself.
Woods smiled again, but answered.
"I would not want to defend myself at all," Woods said.
He explained he had been a very good basketball player in high school and not only did that help him develop good hands, but body position, and also developed his leaping ability, which can only help against smaller defenders.
The mismatches will continue to come, and he and Armstrong will continue to take advantage.
"When we've got a mismatch right off the bat, it's an awesome feeling," Woods said. "It's an awesome feeling because Brennan is a very smart quarterback. He gives me the eyes or he tells me what to do and I just do it because I know I can just piggyback off what he sees. I know he's going to always put me in the right spot, in the right position to be successful. That's the chemistry we already have."
Support JerryRatcliffe.com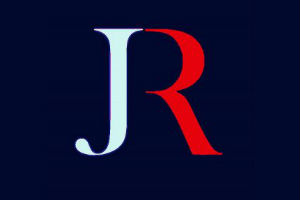 Make a one-time or recurring gift to support JerryRatcliffe.com online below. Your gift is not tax-deductible. Thank you for your support of JerryRatcliffe.com and the "Jerry Ratcliffe Show" podcast!