Bronco's offensive playmakers put on a show in Saturday's 'Spring Game'
By Jerry Ratcliffe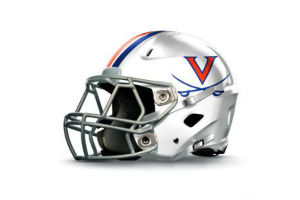 Bronco Mendenhall opened the last spring practice on Saturday by proclaiming to the crowd that Virginia has a ACC Coastal Division crown to defend.
A decent sized assemblage of fans and some major recruits seemed to like what they heard from Mendenhall before the two-hour practice, including a lengthy scrimmage that closed spring drills.
It wasn't an official spring game in the traditional sense, but that was fine because there were more fans than perhaps the entire attendance of last fall's Covid virus impacted crowds. There weren't any official statistics handed out, but the Cavaliers gave fans plenty to cheer for, particularly with some wide-open offense that offers hope for 2021.
"Let's put it this way, there's been seven different Coastal winners and someone has to win again," Mendenhall told media after the event. "We're the defending Coastal champion and scoring points is directly tied to who's going to win, so we're making an emphasis on playmaking personnel on the offensive side."
Mendenhall was correct. The pandemic-impacted 2020 season was fortunate to have been played. Instead of having division competition as in the past, the ACC played a 10-game schedule (nine conference games) and hoped to get through it all.
Fifteen teams, including Notre Dame competing in a conference for the first time in school history, all battled for the top two spots in the ACC to determine what teams would play for the league championship, which happened to be Clemson crushing the Irish. Virginia finished 5-5 after having numerous games canceled by Covid-related issues.
It wasn't the kind of season UVA fans or Mendenhall had expected, coming off a Coastal Division title in 2019. Still, the Cavaliers did finish the season before unanimously deciding to reject a bowl invitation.
The ACC Coastal champion in 2021 will likely be a team that can light up the scoreboard and that's what Mendenhall is aiming for. Saturday showcased myriad of weapons that gained the approval of the fans on hand.
"That doesn't mean at the expense of the defense, but yeah, as many good players as we could put on the field, that could catch and run, and throw, the better we're going to be," Mendenhall said.
Returning starting quarterback Brennan Armstrong looked sharp the entire scrimmage, connecting with a plethora of receivers. Primary targets were Keytaon Thompson and Dontayvion Wicks.
Armstrong also hooked up with Nathaniel Beal, a 6-4, 215 sophomore from Houston, Billy Kemp, transfer tight end Jelani Woods, running back Ronnie Walker and true freshman running back Amaad Foston.
Of course, Lavel Davis Jr., who watched from the sidelines, is out until at least November with a torn ACL. Senior receiver Ra'Shaun Henry was not available.
Armstrong, UVA's leading rusher last season, played the entire scrimmage and did not carry the ball except when he had to. The Cavaliers obviously didn't want to risk their No. 1 quarterback in the last practice of the spring.
Armstrong relied on his passing arm to get the job done and linked up with receivers for numerous touchdowns in the scrimmage. Probably his most productive target was Thompson, who played strictly at wide receiver, where is likely to stay for the coming season.
A former dual-threat QB, Thompson played some at quarterback last season when Armstrong was injured, but was only a running threat due to a bum shoulder from a training camp collision. Saturday, Thompson showed that his shoulder is working fine on a couple of trick plays that had him passing the ball, including one quarterback-throwback to Armstrong.
Thompson also looked impressive on some rushing plays on jet sweeps and out of the backfield.
Henry, a transfer wide receiver who came on strong at the end of last season, and last year's leading rusher, tailback Wayne Taulapapa didn't see a lot of action for different reasons Saturday.
"Wayne had an amazing offseason and a really good spring," Mendenhall said. "Mike Hollins (a sophomore who opted out last season due to Covid concerns) and Ronnie Walker (whose transfer from Indiana took longer than expected last season), didn't have the number of touches as Wayne had, so we gave them every shot we could. There's nothing to read into that (in terms of Taulapapa's lack of action)."
UVA's offensive staff knows exactly what Taulapapa is capable of, and Mendenhall said that the Hawaiian tailback is playing at a higher level than he ever has, so it was an opportunity to develop and get a look at the other running backs, including Foston, who the coach said was the Cavaliers' best receiver out of the backfield already.
Hollins and Walker appeared as split backs at times and both showed off bursts of speed, hitting the hole quickly and powering into the secondary.
"Henry wasn't available, nothing in terms of discipline, and that's probably as much as I can say is that he just wasn't available," Mendenhall said of the wide out. "Going into the spring game, he was our most productive receiver (in spring practice), and we really like how he's developed. So there's nothing negative or there's no story related other than he just wasn't available."
Another new offensive player who has caught the offensive coaching staff's collective eyes this spring has been early enrollee Jacob Rodriguez, a true freshman quarterback out of Wichita Falls, Texas.
His high school has produced several dynamic quarterbacks including Blake Szymanski of Baylor, JT Barrett of Ohio State, and Shavodrick Beaver of Tulsa. Rodriguez earned a 4-star rating by ESPN.
While Rodriguez didn't see much action during the entire final day of drills Saturday due to a hamstring issue, he has blown away the coaches during his first taste of college football and is now a strong contender to become Armstrong's backup.
Mendenhall likes the fact that Rodriguez and sophomore QB Ira Armstead can both catch, run and throw.
"So any position, any player that can help us score points," is in good favor of the coaching staff Mendenhall said. "Robert [Anae, UVA's offensive coordinator) is really skilled and creative of finding ways to do that, so you just saw a little sliver of what it might look like this fall."
Mendenhall wasn't willing to say who Armstrong's backup is going to be, but don't be surprised if it's Rodriguez.
"I would list them (Rodriguez and Armstead) side by side coming into the fall, and while Ira has been here longer, Jacob took way more reps this spring because he was healthy and probably is farther along in the mastery of the offensive content," Mendenhall said. "That is to his credit. So, we have Ira and Jacob going into the fall and then Jay Woolfolk will arrive as well.
"Brennan took about five bazillion reps (in the spring) and he was struggling at the end because of different body injuries. I'll put Jay right side by side with the other two. We need a durable player that can step in and be the number two, and so I'm really not willing to name [a backup] yet because it's too close to call," Mendenhall said.
If Mendenhall was looking for playmakers, he surely had a bunch to choose from on Saturday.
SUNDAY: A look at Virginia's Defense … Can it turn itself around after a near disastrous 2020 campaign?
Support JerryRatcliffe.com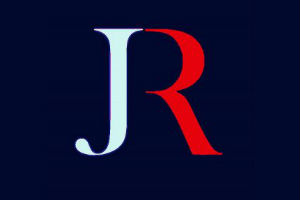 Make a one-time or recurring gift to support JerryRatcliffe.com online below. Your gift is not tax-deductible. Thank you for your support of JerryRatcliffe.com and the "Jerry Ratcliffe Show" podcast!