Brunch with Bronco shouldn't be a problem Saturday; UVA injury update & more
By Jerry Ratcliffe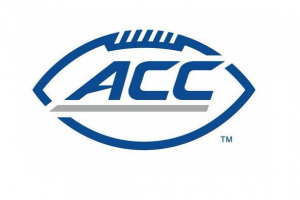 Saturday morning's early kickoff at 11 o'clock shouldn't be a big deal for host Virginia when its hosts Illinois (ACC Network).
"It shouldn't be, we're an early morning practice team, and so [kickoff] really fits our normal routine in terms of when we practice," Bronco Mendenhall said during his Monday presser. "I wouldn't anticipate — man, I'm hopeful it won't affect us much in terms of our normal routine."
The Virginia coach said he has crossed time zones for early games, which he believes is more difficult.
Illinois will be doing just that. For the Illini, the game's kickoff will be at 10 a.m. in their mind.
Injury report
Mendenhall said that tight end Jelani Woods, who left the William & Mary game after making two catches, will be available for this Saturday's game.
"He's good to go," the coach said. "No ill effects, and yeah, 100 percent."
Wahoo fans were expecting to see more production out of Woods in his UVA debut, but he was targeted only twice, caught one pass for five yards. Certainly he will be more of a force in the weeks ahead.
The only other update in terms of injuries was about North Dakota State defensive back transfer Josh Hayes, who has been sidelined with a lower leg injury since late in training camp.
"Recovering," Mendenhall said of Hayes. "I still don't have an exact time frame or I would pass it on, but he is recovering, is on track. It looks like it's just going to be a little longer than what we thought, but we're still hopeful that he comes back and contributes this season and certainly the beginning of the season."
Fresh faces
Mendenhall said one of his first notes to his staff after watching a replay of UVA's win over William & Mary, was how impressed he was with Hunter Stewart's play.
Stewart, a 6-2, 230 sophomore linebacker from Alexandria, turned in a solid performance with six tackles (tied for third-highest on the team with Noah Taylor), and had 1.5 tackles-for-loss.
"He played well, he played hard, he was productive and just took a big jump," Mendenhall said of Stewart. "What a great time and what a big need that he's addressing. He was the one to me that _ I'm not going to say was unexpected, but how he played was, man, I would say probably exceeded the expectations I had of where he would be in week one, so it was great."
Fentrell Cypress III and Antonio Clary have made an impression as well. Cypress, a sophomore defensive back from Rock Hill, S.C., has been moved up to a starting corner spot for this week's game, replacing Nick Grant, who was moved to free safety. Clary switched from strong safety to backing up Grant at free safety.
"We have kind of three criteria that we talk about a lot: how durable are you, how consistent are you and how productive are you," Mendenhall said. "Those two, from this fall camp all the way through our first game have been — and unlike previou sears where they've been hurt — they've been there every day. They have been very productive and they've done it each day and so they've built trust."
Mendenhall said that's how players crack into the lineup, building trust, being durable, consistent and productive.
Scouting the Illini
Mendenhall said he didn't notice in major differences in Illinois from a season-opening mild upset over Nebraska to a surprising home loss to UTSA this past weekend.
"Subtle differences," Mendenhall said. "There is a slight percentage change here or maybe a highlight of a play or little bit more here, or the execution becomes a little bit more polished in this area.
"Usually it's easier to see those things early in a season. Later they become a little more subtle. But I would just say there was subtle things that were improving and that I was identifying."
Brandon Peters started the Nebraska game and Art Sitkowski came in at relief at quarterback for the Illini, but Sitkowski got most of the reps in the loss to San Antonio. Who will UVA prepare for? Both, of course.
"Really you defend the offense the best you can, the concepts the best you can," Mendenhall said. "You anticipate whatever changes might happen, and certainly at that position. A great example in week one is we weren't preparing for the quarterback that started for William & Mary.
"We were preparing for another quarterback, and the styles were similar but not identical. You really try to identify the core of what an offense does, why they're doing it who are the best players and supporting cast, and then you adjust from there."
Captain, my Captain
Virginia named its captains for 2021 just prior to the opener.
Defensive end Mandy Alonso, quarterback Brennan Armstrong, linebacker Nick Jackson and running back Wayne Taulapapa were the choices.
Armstrong is a captain for the second straight season. Only Micah Kiser (2016-17) and Armstrong have been elected back-to-back captains during Mendenhall's era at UVA.
Support JerryRatcliffe.com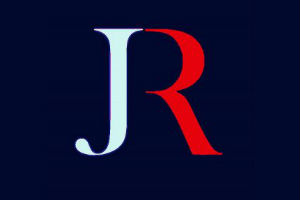 Make a one-time or recurring gift to support JerryRatcliffe.com online below. Your gift is not tax-deductible. Thank you for your support of JerryRatcliffe.com and the "Jerry Ratcliffe Show" podcast!