Bulldogs break up McGarry's no-hit bid, fight back to beat Virginia, 6-5
By Jerry Ratcliffe
Virginia pitcher Griff McGarry was cruising along Tuesday night, pitching into the eighth inning with a no-hitter against powerful Mississippi State in a battle of College World Series unbeatens.
Then King Kong came blasting through the door, and took no prisoners.
State, the nation's No. 7 seed, ended McGarry's dream night with a two-run home run off the bat of K Clark, chasing UVA's starter from the game, but still with a 4-2 lead. The Bulldogs weren't done.
Reliever Zack Messinger faced only two batters, but surrendered a single and double with only one out.
Virginia coach Brian O'Connor decided to bring in celebrated reliever Stephen Schoch, one of the Cavaliers heroes from the NCAA regionals. The side-armed pitcher, who rested through the Super Regionals, clearly didn't have his stuff and was tagged for a three-run home run to right field by Tanner Allen.
Momentum had swung and the Bulldogs took a 6-4 lead before yet another Wahoo reliever, Nate Savino, finally got State out.
Virginia stayed within striking distance on a solo home run to left by Chris Newell, making it 6-5 after eight innings. The Cavaliers had their 4-5-6 hitters at the plate in the bottom of the ninth but couldn't muster a baserunner.
With the loss, the Cavaliers fell into the loser's bracket and will face Texas, which eliminated Tennessee earlier Tuesday, in a Thursday elimination game.
McGarry, whose postseason ride has been somewhat magical, had the game well within control until the explosive eighth frame. He was masterful in allowing only three baserunners, two walks and a hit-by-pitch, while striking out eight Bulldogs.
"[McGarry] was terrific," O'Connor said. "He was in complete control of the game. To Mississippi State's credit, they hit some balls hard. It's just unfortunate for him that we just couldn't finish it off because he was spectacular tonight."
O'Connor said the no-hitter had no bearing on his decision to delay McGarry's exit. The home run did, his 99th pitch of the game.
"The bases were clean after the home run," said the UVA coach who decided to go with Messinger, get two outs, and then rely on Schoch.
O'Connor had watched Schoch two days ago and that the reliever looked sharp. During UVA's win over Tennessee on Sunday, Schoch told his coach that he was ready to go and reiterated those feelings Tuesday night.
"The guy's been our guy all year long, and he just couldn't hold them, just couldn't get the job done," O'Connor said. "I've got a ton of confidence in both of those guys, a ton of confidence in Mess."
McGarry described it as a rollercoaster of a night, but gave Mississippi State credit for fighting back.
"I don't think it was a gut punch, I mean that's just baseball. Mississippi State got the best of us tonight, but I'm hoping we play them again and we'll get another chance."
Virginia led 1-0 heading into the bottom of the second when it did most of its damage. That's when Jake Gelof led off with a walk, moved to second on a sacrifice bunt and scored on a double in the left center gap by Newell.
Newell crossed the plate on a double by Zack Gelof down the third base line for a 3-0 lead. Gelof scored on Max Cotier's single up the middle for a 4-0 lead that held until the Bulldogs' big eighth inning.
Support JerryRatcliffe.com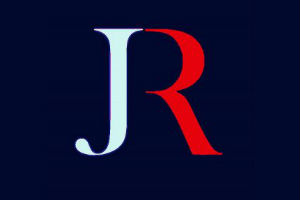 Make a one-time or recurring gift to support JerryRatcliffe.com online below. Your gift is not tax-deductible. Thank you for your support of JerryRatcliffe.com and the "Jerry Ratcliffe Show" podcast!