Can ACC withstand conference expansion? Could a partnership with the Pac-12 work?
By Jerry Ratcliffe
Don't know whose idea it was originally to present a grant of rights contract to ACC members, but it came during the watch of former commission John Swofford, who saw it through.
Perhaps that forethought is the only thing preventing all hell breaking loose in the conference only days after USC and UCLA sent shock waves through the collegiate athletic landscape with the jump from the Pac-12 to the Big 10. For now, it appears, the ACC is holding firm, while exploring options to secure its future.
Any ACC member that would bolt to a new league under the current grant of rights structure, would legally have to pay an exit fee well north of $100 million or face serious litigation, which universities disdain. Such a jump wouldn't be worth the money or legal battles for any ACC school at this point and the grant of rights contract runs through 2036.
Meanwhile, there are a lot of discussions going on behind closed doors about what league will try to establish itself as the No. 3 conference in America, the Big 12 or the ACC. Clearly the SEC and Big Ten are the "Power 2" and will remain that way.
Nobody wants to be No. 4, so the Big 12 and the ACC are exploring how to become No. 3.
The Big 12 is talking to Oregon, Washington, Utah, Colorado, Arizona and Arizona State about joining its conference. That would leave Stanford, Cal, Oregon State and Washington State out in the cold.
Our ACC isn't taking this mildly. While it is somewhat safeguarded by the grant of rights contract, the ACC is being proactive. The 15 athletic directors met virtually this week and discussed most every possible scenario and the one with the Pac-12 is the most interesting.
The ACC and Pac-12 discussed a "loose partnership," meaning there could be some regular season crossover games in addition to playing a "championship game" in Las Vegas. There were no details if the ACC would abandon its own league championship or if its regular season champion would face the champion of the Pac-12 in Vegas.
Such a loose union would offer up a semi bicoastal partnership, which could be attractive to ESPN (lets be honest here, all of this gobbling up of leagues is being driven by television and greed). According to data, the Pac-12, without the two L.A. schools, is much less attractive to TV, down from $42 million to $30 million.
In an unconfirmed rumor, it has been reported that Virginia, North Carolina and Duke have agreed to a verbal pact that if things go sideways, they would go as a package deal to another league, probably the Big Ten rather than the SEC, which would be more likely to pursue Clemson, Florida State and Miami.
UVA, UNC and Duke are all ranked among the top 60 academically accredited schools in the Power 5, which makes that trio more attractive to the Big Ten, which puts a premium on that aspect.
Should the ACC attempt to expand, it would open up a Pandora's Box in that the grant of rights being renegotiated, risking that schools could bolt or debate a lower exit fee, according to some sources.
Everyone wants Notre Dame and one can bet that TV money will put up a strong push to get the Irish to jump. Notre Dame fiercely desires to remain independent, but how much longer will it be feasible for the Irish to do so?
Support JerryRatcliffe.com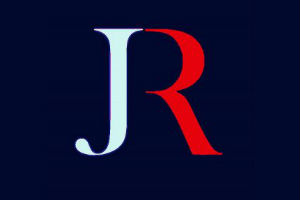 Make a one-time or recurring gift to support JerryRatcliffe.com online below. Your gift is not tax-deductible. Thank you for your support of JerryRatcliffe.com and the "Jerry Ratcliffe Show" podcast!