Can Virginia break out of its slump against Carolina? Is there still a fire in the belly?
By Jerry Ratcliffe
We all saw it coming, just like an episode of the Roadrunner cartoon with Wile E. Coyote high atop a cliff, armed with a boulder, anxiously awaiting his victim to approach.
Instead of the desert as a background, the setting was Chestnut Hill on the outskirts of Boston. The Boston College Eagles had ordered their fill of weapons from Acme Corporation to drop on league-leading Virginia.
Unlike the Roadrunner, the Cavaliers didn't see it coming. Or maybe they did and just couldn't stop it. Their fans saw it. After sub-par, narrow escapes against ACC bottom feeders Louisville and Notre Dame, UVA fans were sending out caution signs all over social media.
Poor shooting, playing as if they were uninterested, would jump up and bite the Cavaliers, fans shouted. They were right. So was Tony Bennett, who issued his own warnings when he said that if you don't come right for an ACC game, you're probably going to lose.
Losing by 15 in Beantown may have very well cost Virginia its sixth ACC regular-season title under Bennett. The Cavaliers arrived in Boston walking an ACC tightrope, with a thin lead over Miami and Pitt, both of whom owned the tiebreaker over UVA. Pundits believed before Boston that Virginia would have to win out to claim the regular-season crown.
After slipping to a half-game behind Miami and into a tie with Pitt for second place, UVA's worry now is holding onto a double-bye for the upcoming ACC Tournament in Greensboro. Clemson, which still has to come to Charlottesville, is a mere game behind the Cavaliers in the standings, and surging NC State is only 1.5 games behind.
Let's pause here to give BC credit. The Eagles aren't a bad basketball team and had a solid gameplan for the Cavaliers. In Bennett's words, "They thoroughly outplayed us. They put us on our heels on both ends of the floor."
Seldom has that happened this season against one of the most challenging — if not the most challenging — schedules that a Bennett team has ever assembled.
What was most disturbing to most Wahoo fans was that there was no fire.
There are going to be nights when the offense is going to be off, and it was really off in Boston. There are nights when the defense might not be at its best and the other team gets hot.
But to play without passion, without fire, when you're leading the ACC, when you're fighting for the regular-season title, that's inexcusable.
Bennett wasn't happy with the effort. He also pointed out the offensive shortcomings, noting, "We've got to find a way of getting out of shooting slumps."
How a team gets out of a shooting slump is above my pay grade. Playing without fire, well I guarantee Bennett knows how to correct that problem.
Virginia must find its way back through the woods with a visit to Chapel Hill, which has not been very hospitable to the Cavaliers over the decades. Their last visit there was near-disastrous when Armando Bacot had his way with them.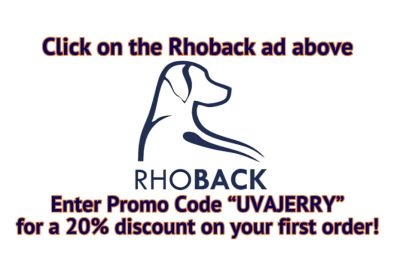 UVA plays at Bacot's Dean Dome on Saturday night in a rematch of this season's initial battle. The Cavaliers took that one in Charlottesville, but Bacot rolled his ankle in the first two minutes of the game, hobbled off the court and didn't return.
The second half of that game, which saw an amazing Virginia run, was the start of Bennett's "small lineup," when he went with three guards, maybe four, depending on how you count Jayden Gardner and Ben Vander Plas at the five. It was a stroke of genius. Opponents had to adjust to UVA's ball movement, spacing, and had to essentially guard every Cavalier on the floor.
In the win column, it was brilliant, even though College Basketball analytics disagree. CBB says that of all the starting lineups among Power 6 hoops, the most effective lineup of any team is Kihei Clark, Reece Beekman, Armaan Franklin, Gardner and somewhat-forgotten Kadin Shedrick.
It will be interesting to see what Bennett does to shake up his team for the home stretch, beginning Saturday night in Chapel Hill. The small lineup or the CBB analytics lineup.
Vander Plas was a real weapon during much of UVA's winning streak, but his shot has slumped of late. Over the last nine games, he is 8 of 30 from beyond the arc (26.7 percent), which all of a sudden means that maybe defenses don't have to guard all five Wahoos on the floor and thus allow defenses to pack the lane rather than spread out, which closes down driving lanes.
That's exactly what BC did. Exactly what Virginia Tech did a couple weeks ago.
Meanwhile, Jim Larrañaga, maybe the most underrated of all the ACC coaches, is doing a rumba at the top of the standings. Everyone was so caught up in Carolina returning most of its roster from the NCAA championship game, and Duke's all-star recruiting class, and UVA's depth, that most overlooked Larrañaga's Miami team.
Did we forget that Larrañaga took his team to the Elite Eight last season? Or that he owns 719 career wins and has been nominated for the Naismith Basketball Hall of Fame?
Miami is 23-5, undefeated at home, and only needs to beat rival Florida State and Pitt to lock up the ACC title and the No. 1 seed in the NCAA Tournament. Looks like AP voters have overlooked that, too, because mysteriously the Hurricanes are only No. 13 in the national poll.
While Miami will be trying to take care of business this weekend, we're curious what Virginia will do. Can it get back on the winning track, finish strong and build momentum for the postseason. Or?
Beep, beep ….