Can Virginia close the deal on IU's Franklin, ECU's Gardner? Is Kessler returning to Carolina? Recruiting update
By Jerry Ratcliffe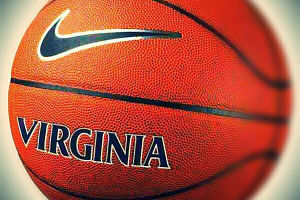 One of the Big Ten's most improved players over the past season is considering Virginia's basketball program as the Cavaliers continue to research the transfer portal.
Armann Franklin, a 6-foot-4, sophomore shooting guard from Indiana, entered the transfer portal during the recent coaching change for the Hoosiers. While Indiana is attempting to convince him to stay, Franklin is also considering Virginia and Illinois. His decision is expected to come within the next week.
Franklin averaged 30 minutes of playing time, 11.4 points, 4.1 rebounds, 2.1 assists and 1.2 steals per game for Indiana. Here's the deal though. He can guard multiple positions and shoots 42 percent from the arc, which makes him a perfect fit for Virginia.
One of his main objectives is to get to the NBA, something that Virginia coach Tony Bennett has been helping players do for several years now. Franklin's ability to shoot long distance, yet defend several positions, sounds a bit like recent UVA players Malcolm Brogdon and De'Andre Hunter, both in the NBA.
East Carolina forward Jayden Gardner, who has had a virtual meeting with Bennett and associate head coach Jason Williford, has cut his long list of suitors to five: Virginia, NC State, Miami, Arkansas and LSU.
Cut from the list was Virginia Tech, Notre Dame, Pitt, Georgia Tech and Boston College from within the ACC. Also cut was Florida, Alabama, Tennesee, Texas A&M, Oklahoma State and Ole Miss.
Gardner, who is a need for Virginia for inside, physical play, rebounding and scoring, is expected to make a decision within a week.
Phlandrous Fleming, who gets the best name award out of the transfer portal, has Virginia on his like along with NC State and A&M. The 6-4, senior guard from Charleston Southern, said he will announce his choice on Sunday. He led the Buccaneers in scoring with an eye-popping 20.1 points per game, became better at the 3-point line this past season, jumping from 26 percent his junior season to 32 percent this past campaign. He also averaged 7.4 rebounds per game.
While UVA has been linked to Tanner Groves, a big from Eastern Washington, we don't think there's much validity to the report. Tyler Kolek, the Atlantic 10 Freshman of the Year out of George Mason, has heard from Virginia and several other schools, but there's little information on how serious he is about the Cavaliers and vice versa.
Meanwhile, Virginia and Gonzaga must be wondering if Carolina big Walker Kessler might be headed back to Chapel Hill. The freshman entered the transfer portal prior to Roy Williams retiring last week, however the Tar Heels aren't done in a campaign to bring Kessler back.
New UNC coach Hubert Davis said in his introductory press conference on Tuesday that he wants the big man to return.
"I want Walker here," Davis said. "He's a Carolina guy. I've enjoyed being one of this coaches last year. He's a wonderful kid. Can't think of anybody better to be around. A unbelievable, charismatic personality. Somebody that just wants to get better and work every day.
"Kessler is a Carolina guy. I sent him a text last night, and I have a phone call with him later today [Tuesday]. What I'm going to tell him is I want him back here at Carolina. He's a Tar Heel, he's always a Tar Heel, he needs to come back here, and this is the right place for him. We would love to have Walker Kessler and his family back in Chapel Hill and back at UNC."
There has been no word out of the Kessler camp as to whether the coveted big man is considering a return or moving on since Davis was named Williams' successor.
Virginia has popped up on the radar concerning 4-Star forward David Joplin, who requested a release from his national letter of intent after Shaka Smart left the Longhorns to become head coach at Marquette.
"After a lot of discussion with my family, I have decided to request a release," Joplin tweeted about leaving Texas.
Joplin is a high school senior, a member of the Class of 2021, ranked the No. 3 overall prospect in the state of Wisconsin, which actually could keep him home at Marquette considering his previous commitment to Smart. He's the No. 19 power forward prospect in the '21 class.
Virginia was not one of the initial schools that offered Joplin, but is now in the hunt for a quality forward. Marquette nor Wisconsin offered him prior to his commitment to Texas.
Comments