Capone: Virginia football has fallen behind in ACC facility arms race
By Jerry Ratcliffe
Gerry Capone is a rarity in college football. He came to Virginia as a part-time assistant to George Welsh in 1982 and has never left.
His longevity under four different head coaching regimes speaks volumes to his hard work, dilligence and loyalty. He transitioned to football administration early in his UVA career and recently transitioned to an even more important role in Virginia football.
"There's an arms race out there, and we're behind to be honest with you," Capone said recently during a podcast with our website (you can listen to the entire interview by clicking this link).
What Capone was referring to is how Virginia football lags way behind in terms of an operational center for the program. If you've paid attention in recent years, many ACC schools have invested heavily in building a "football home" for their programs. Even some of UVA's nonconference recruiting rivals have done so, which gives all those schools and upperhand on the Cavaliers.
Capone has switched jobs and is now an associate AD for development, which means he is dedicated to raise the profile of UVA's fundraising drive for its Master Plan, which will not only build the football operations center, but also add a home for many of the school's Olympic sports programs. The McCue Center, which presently serves as the Cavaliers' football home, is outdated and needs to be replaced.
UVA AD Carla Williams recently told media during the ACC's Football Kickoff that the fundraising was considerably slowed by the pandemic but that the department is beginning a major push toward making the center a reality.
Capone, and former UVA quarterbacking legend Shawn Moore, are spearheading that drive. Moore was recently hired to join Capone in the effort.
All of which, brings me to storytime concerning the football arms race.
It was in August of 1996, and as a member of the former ACC Football Tour _ a group of 30 or more media members touring the entire conference by bus _ it was always an interesting sidebar to see the improvements to football facilities at the various schools.
The stop in Chapel Hill that year was memorable. Mack Brown had put the Tar Heels on the national map, and he was anxious to show ACC Tour members all of the facility changes at Kenan Stadium, which also housed the football offices, weight room, dining room, etc.
The improvements were eye-opening, a shot across the bow to ACC rivals that UNC was serious about football. I remember Brown jumping onto the elevator with several of us to show off the football offices.
Brown pushed the button and the Carolina fight song began playing.
"We didn't forget anything," Brown smiled. "We thought about every detail."
At the end of the Tour each year, I would write a story about the collective improvements to football facilities around the conference. This particular year, my report hit home with one former Virginia football player: Carl Smith.
Smith dearly loved UVA and the football program. He personally couldn't stand that Virginia had fallen behind many ACC schools, particularly Carolina. He decided to do something about it.
While it was a best-kept secret, my sources let me know that Smith planned a major contribution to UVA football that would completely revamp and expand Scott Stadium. I wrote Smith and told him I promised not to break the story until he was ready, but asked if I could get the scoop. He was impressed that I approached him in such a manner and agreed.
Sitting in the media center at the 1997 U.S. Open at Congressional Country Club, I got a phone call from Smith and he said, "Are you ready for a scoop?"
I put my golf coverage on hold for the rest of the afternoon and had a 30-minute conversation about his plans, which included a $25 million contribution, $23 million of it going toward Scott Stadium's expansion. It was the largets single contribution in UVA history at the time, and some believed the largest in college football history at that time.
One thing I remember. At the end of our conversation, I asked Carl, how large do you want the seating capacity?
"One more than Carolina," Smith said, like a true Wahoo.
Years earlier, another group of UVA football alums came together to build the Dr. Frank McCue Center, to house the Cavaliers coaching offices, meeting rooms, practice dressing rooms, weight rooms, training rooms, etc. That was three decades ago.
While many ACC schools have easily surpassed what UVA has to offer its football players, Virginia has essentially stood still with the exception of the George Welsh Indoor facility and the recently added two grass practice fields where University Hall once sat.
"We need this building to be competitive," Capone said of the Master Plan's football home. "I think it will be a transformational thing. Obviously time will tell, but I believe, just as I mentioned with John Paul Jones Arena and the baseball facility, that will have the same impact on the football program. We have the same opportunity to get us on a level playing field with everyone else. If we can get this done, I think there will be a lot of great things that we see as a result."
The operations center will be a standalone football facility that will sit on the turf field, the synthetic field adjacent to and between the Welsh Indoor and the McCue Center. The new facility will come with a $60 million price tag.
It will house all the football operations and will conveniently allow the players to become more efficent at their craft, help them grow. It's one-stop shopping. They'll be able to get everything done in the building, get in and out and go to class.
Across the pavilion will be the Olympic building that will be attached to the McCue Center.
"When this project is done, it will creat an athletic complex that I think everyone will look and say, 'Wow, this is a heck of a facility,' and it will be very well-connected as an athletic community and as a result of the Master Plan, connect Central Grounds to North Grounds."
When Bronco Mendenhall arrived for his introductory press conference as UVA's new football coach, one of his very first statements was about how badly the football program needed a new, state-of-the-art home. It's vital to the growth of his program, to be able to keep up with the rest of the league, to show a true commitment to the best football recruits that Virginia is serious about winning and developing its players.
Capone has visited many of the football facilities around the country to see first hand what would work for UVA. That's nothing new. He did the same thing under Welsh.
"That was part of what George wanted me to know, what are other schools doing, what their facilities looked like," Capone said. "His whole approach was, we have to know what our opponents are doing. If we had to outsmart them and outrecruit them, we had to know what we were up against.
"I know what's going on with this building and what we're trying to do, and I think it's perfect for the University of Virginia, and for our players. There will be so much excitement from them when those doors open and they will be able to grow and do what we need them to do. It will fit UVA and what we're trying to accomplish football-wise."
Capone and Moore have a huge task. Williams' plan is tho have the new facilities completed some time in 2023.
What Virginia needs is another Carl Smith. Is there another one out there who can step up and raise the profile of Virginia football?
Support JerryRatcliffe.com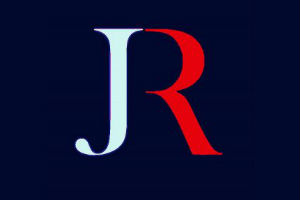 Make a one-time or recurring gift to support JerryRatcliffe.com online below. Your gift is not tax-deductible. Thank you for your support of JerryRatcliffe.com and the "Jerry Ratcliffe Show" podcast!