Career night from Caffaro leads Hoos past Hokies, 54-52
By Scott Ratcliffe
Coming off an embarrassing loss over the weekend, Virginia got back in the win column Wednesday night after hanging on in a tightly contested Commonwealth Clash thriller over Virginia Tech, 54-52, at John Paul Jones Arena.
The Cavaliers (10-6, 4-2 ACC) led by two with time winding down, as Tech's Hunter Cattoor couldn't connect on a 3-point try with 5 seconds left, then after the rebound caromed to fellow Hokie guard Storm Murphy, he pump-faked to get free for one final attempt from downtown, but his would-be game-winner clanked off the rim and the Hokies fell to 0-4 in conference play (8-7 overall).
Leading by a point as the clock went under 60 seconds, UVA was unable to get a shot off and gave it back to the Hokies with 38 ticks left. Virginia got it right back with 14.2 seconds to play, as Tech's Keve Aluma was called for a travel as he fell to the floor, and Tech had to foul.
Kihei Clark split a pair from the foul line with 13 ticks showing, leaving the Hokies with one last crack at stealing one, but it wasn't to be, as the Hoos held Tech scoreless for the final 3:14 of the game.
The bitter in-state rivals were deadlocked at 38-apiece midway through the second half when Reece Beekman put the Wahoos in front, as the second-year guard registered double-figure scoring for the second-straight contest and third time in his last five games.
"I think, the last handful of games, Reece has really taken a step in the right direction, and I like what I'm seeing in that regard …," said UVA coach Tony Bennett. "He's being a bit more aggressive offensively, and I think his last five games — four, five or six games or whatever — he's really trending in a good direction, and I hope he'll just keep staying assertive and keep working and knowing who he is."
Clark followed with a long 2-point jumper, but the Hokies converted a pair of buckets to knot it back up at 42-42 with 7:47 to go. The Hokies grabbed a 50-46 advantage as the clock went under 5 minutes and the ACC's leading scorer, Aluma, went over the 20-point plateau, barely beating the buzzer with a hook shot over Kadin Shedrick.
Jayden Gardner answered on the other end with just his second basket of the night, keeping the Hoos well within striking distance. Later, Gardner drew defenders and dropped one off for Francisco Caffaro, who added to his career night with a basket to trim it to one with just over two minutes to go.
Armaan Franklin drew a foul and knocked down a pair of free throws with 1:31 remaining, giving Virginia a 53-52 lead, setting up the exciting finish.
Caffaro posted career highs, leading the Cavaliers with 16 points (5 for 7; 6 of 10 from the charity stripe) and 9 rebounds in 31 minutes off the bench.
"Francisco, 'Papi,' really played well," Bennett said. "His physicality was significant and he was on the glass, and then got to the free-throw line when we needed it."
Franklin and Beekman combined for 26 points, 10 rebounds and 8 assists on a night when Gardner — who came in averaging a team-best 15 points per game — struggled offensively, finishing 2 of 10 with 4 points and 5 boards.
Clark also had an off night with just 6 points on 2-of-9 shooting, but coming away with an important conference win — one that keeps the Hoos within a game of first place — was the only thing on the team's mind when the clock hit triple zeroes.
Beekman, who leads the ACC in takeaways, was one of three Cavaliers with a pair of steals (Gardner, Clark). UVA shot 40 percent on the night (20 for 50), making just 3 of 13 (23 percent) from beyond the arc. The Hoos missed all five of their attempts from long range after halftime, but made 11 of 16 free-throw tries. Virginia outrebounded the Hokies, 31-29, and converted a dozen Tech turnovers into 14 points on the other end. 
Aluma led all scorers with 22 points in the loss, as the Hokies, who shot 42 percent (21 for 50) from the field and 37 percent (7 of 19) from downtown, will seek revenge in Blacksburg on Valentine's Day.
FIRST HALF
Shedrick picked up two quick fouls in the game's first three minutes, leaving it up to Caffaro to man the middle for much of the first half, and "Big Papi" filled in admirably.
Beekman nailed a 3-ball from the top of the key to tie it up at 7-7, sparking a mini-Cavalanche. Caffaro gave the Cavaliers their first lead with a hook shot, followed by a VT shot-clock violation, as Papi held Aluma in check in the post and the Hokies failed to get one up in time.
JPJ was electric after a couple of Virginia takeaways, as Clark found Franklin for 3 in transition to make it 17-9 and cap a 10-0 UVA spurt.
Tech countered with 7 unanswered points over the next few minutes before Gardner, who missed 4 of his first 5 attempts, showed up on the scorebook with a jumper at the 7:51 mark.
After the visitors briefly took the lead, Franklin sank a jumper and then Clark added 3 more before another Tech shot-clock violation just before the under-4 media timeout, with the Hoos in front by a point, 24-23.
Gardner couldn't get one to fall from the corner before the halftime horn, finishing the half 1 for 7, but the Hoos held a 25-23 edge at the break, as the Hokies misfired on their final 7 of 8 from the field.
Caffaro, the only non-starter to score in the opening 20 minutes for either team, had 6 points and 6 rebounds (4 on the offensive glass) in his 15 first-half minutes.
Team Notes
Courtesy UVA Media Relations
Virginia improved to 10-6, 4-2 ACC
UVA is 6-3 at John Paul Jones Arena
UVA held Virginia Tech scoreless for the last 3:14 of the game
UVA forced two shot clock violations (20 in 2021-22)
UVA is 74-17 against teams from Virginia since 1999-00
UVA is 2-1 against the Commonwealth this season
UVA has won 27 of its last 32 games against teams from Virginia
The UVA-VT game is worth a half point in the Smithfield Commonwealth Clash and the Hokies lead this year's Clash 3-1.5
UVA outrebounded Virginia Tech 31-29 and is 6-0 when owning an advantage on the glass
UVA had an 18-2 advantage in bench points
UVA went on a 10-0 run to gain a 17-9 lead in the first half
UVA led 25-23 at halftime
Series Notes
Virginia is 96-57 all-time vs. Virginia Tech, including a 41-13 mark in Charlottesville, in the series that dates back to 1914-15
The Cavaliers have a three-game winning streak at John Paul Jones Arena
Head coach Tony Bennett is 17-7 all-time vs. Virginia Tech
Player Notes
Double Figure Scorers: Francisco Caffaro (16), Armaan Franklin (15), Reece Beekman (11)
Caffaro had career highs in points (16), rebounds (9), free throws (6) and free throw attempts (10)
Caffaro reached double figures for the first time (2nd career)
Franklin reached double figures for the 11th time (26th career)
Beekman reached double figures for the fifth time (8th career)
Kadin Shedrick (2 blocks) had his 12th multi-block game
Clark tied a season high with two steals
ACC steals leader Beekman had two steals
Jayden Gardner had a season high two steals
UP NEXT
The Hoos host Wake Forest Saturday at 4:30 p.m. (ACCNX).
Support JerryRatcliffe.com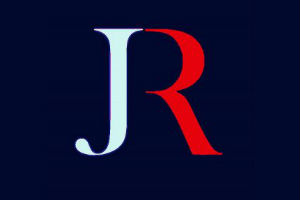 Make a one-time or recurring gift to support JerryRatcliffe.com online below. Your gift is not tax-deductible. Thank you for your support of JerryRatcliffe.com and the "Jerry Ratcliffe Show" podcast!