Carl Söderlund repeats as ACC Men's Tennis Scholar-Athlete of the Year
Courtesy UVA Media Relations
Virginia men's tennis grad student Carl Söderlund has been named the 2021 ACC Men's Tennis Scholar-Athlete of the Year.
Söderlund (Stockholm, Sweden) was also named the 2019 recipient. The honor was not awarded in 2020.
Juniors Ryan Goetz (Greenlawn, N.Y.) and William Woodall (Washington, D.C.) and freshmen Iñaki Montes (Pamplona, Spain), Chris Rodesch (Angelsburg, Luxembourg) and Jeffrey von der Schulenburg (Zurich, Switzerland) joined Söderlund on the All-ACC Academic Team.
The ACC Scholar-Athlete of the Year awards were established in September of 2007 to be awarded annually to the top junior or senior student-athlete in their respective sports. Candidates for the awards must have maintained a 3.0 grade point average for their careers, as well as a 3.0 for each of the last two semesters.
Söderlund was the ACC Men's Tennis Player of the Year and the MVP of the ACC Championship after leading UVA to both the conference's regular-season and tournament titles. The All-American and Atlantic Region Senior Player of the Year has been ranked nationally in the top-10 in both singles and doubles this year as he helped elevate his team to a top-three national ranking. He was also named both the UVA male athlete and male scholar-athlete of the year at this year's Hoos Choice Awards.
Söderlund is the third Cavalier to twice win the award, joining Dominic Inglot (2008-09) and Thai-Son Kwiatkowski (2016-17).
ACC Champion Virginia led the league with six players on the academic team, followed by Virginia Tech with five. Clemson, Miami, NC State and Notre Dame each had three selections on the team.
Three members of the team were named All-Americans and 16 earned All-ACC distinction.
Minimum academic requirements for selection to the All-ACC Academic Team are a 3.0 grade point average for the previous semester and a 3.0 cumulative average during one's academic career. Athletic achievements during the most recent season are also considered in selecting the All-ACC Academic Team.
The ACC Honor Roll, which recognizes all conference student-athletes with a grade point average of 3.0 for the current academic year, will be released in July.
Support JerryRatcliffe.com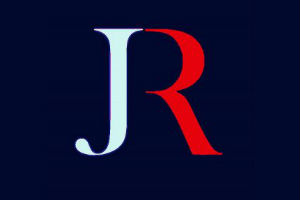 Make a one-time or recurring gift to support JerryRatcliffe.com online below. Your gift is not tax-deductible. Thank you for your support of JerryRatcliffe.com and the "Jerry Ratcliffe Show" podcast!