Catch up with Elton Brown on the latest Jerry Ratcliffe Show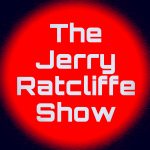 On the latest Jerry Ratcliffe Show, former All-American Cavalier Elton Brown joined Hootie to reminisce over his career at UVA, including how he used to blow up opposing defensive backs on sweep plays, and much more. Also, recruiting analyst Gary Criswell was on to talk about in-state football recruiting, and Dr. David Diduch of UVA Ortho discusses the re-opening of the sports world.
As always, you can also catch more than 70 hours of past Jerry Ratcliffe Show interviews with such Wahoo greats as Ralph Sampson, Terry Holland, Shawn Moore, Tiki Barber, Shawn Moore, Herman Moore, Chris Slade, Barry Parkhill, Bryant Stith, John Crotty, Kyle Guy, De'Andre Hunter, Ray Roberts, Billy McMullen, Anthony Poindexter and many more including Dick Vitale here in our audio archives. You can also find every episode of our podcast, Wahoo World with Jerry Ratcliffe.

Comments