Cavaliers advance in NCAA doubles championship
Courtesy UVA Media Relations
Natasha Subhash, Sofia Munera, Emma Navarro and Rosie Johanson opened play at the 32-team 2021 NCAA Women's Tennis Doubles Championship on Monday at the USTA National Campus in Orlando, Fla.
Both teams picked up victories to move on to the second round.
Subhash and Munera won their first set against Tulsa's Martina Okalova and Vera Ploner 6-3, but dropped the second 6-4, forcing a third-set super tiebreaker to decide the match. The Virginia duo won 12-10 to take the match and advance to the second round. They will face 5-8 seed Marlee Zein and McCartney Kessler of Florida on Tuesday in the second round.
Navarro and Johanson dropped their first set against Haley Giavara and Valentina Ivanov of Cal 6-4. The second set was knotted at 6-6, forcing a tiebreaker which Navarro and Johanson won 7-2 which then forced a 10-point super tiebreaker to decide the match. The Cavalier duo won it 10-7 to secure the victory. They will face Carmen Corley and Ivana Corley of Oklahoma in Tuesday's second round.
Both duos are looking to become the first in program history to advance to the quarterfinals. Four previous UVA doubles teams have made the Round of 16, but none have advanced to the round of eight.
All matches stream live on the TennisOne app.
Support JerryRatcliffe.com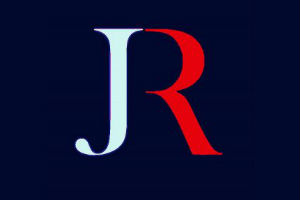 Make a one-time or recurring gift to support JerryRatcliffe.com online below. Your gift is not tax-deductible. Thank you for your support of JerryRatcliffe.com and the "Jerry Ratcliffe Show" podcast!