Cavaliers clinch share of ACC regular-season title with 75-60 win over Louisville on Senior Day
By Scott Ratcliffe
After Tony Bennett looked on as his players took turns cutting down the net at the conclusion of Virginia's 75-60 win over Louisville on an emotional Senior Day at John Paul Jones Arena Saturday, the coach explained how his team fought its way to a share of the ACC regular-season championship.
"If you play with the quality that's needed on both ends and guys come together, the results will always take care of themselves," Bennett said, as his Cavaliers will get the No. 2 seed in next week's ACC Tournament.
It's the 11th regular-season title for Virginia and the sixth under Bennett in his 14-year tenure, and although he wasn't celebrated prior to tip off (he already had his Senior Day ceremony last season), graduate guard Kihei Clark received a well-deserved ovation from the Wahoo fans after his final home game, as he was presented with an honorary game ball by Bennett, which highlighted all the school records he set in his five seasons in Charlottesville.
"The most wins, the most ACC wins, most assists, most games played, games started, minutes played," Bennett read to the crowd. "That's impressive."
Bennett pointed out to the 14,149 in attendance that for both Clark and Francisco Caffaro, it was their third ACC regular-season championship as well. Graduate forward Jayden Gardner and senior guard Armaan Franklin led the way with 16 points apiece Saturday, as the Cavaliers (23-6, 15-5 ACC) grabbed an early advantage and never looked back.
The Cardinals (4-27, 2-18) struggled to hang around once UVA took control, and ultimately finished in 15th place at the bottom of the conference standings. It was Virginia's seventh win in a row over Louisville and 16th in the last 17 meetings between the schools.
"There's a reason why Virginia's in the top 15 in the country," said Louisville first-year coach Kenny Payne, "and probably should be in the top 10, top five. Well-oiled machine, veteran players, connected to each other, evident by 25 assists, evident by [58-percent shooting]. They pretty much got anything they wanted, we seemed like we were a step behind everything defensively, and the pace of the game, the pace in which they run their offense, was hard for us to deal with."
Clark set the tone with a 3-pointer on Virginia's opening possession, and then after a Franklin triple off of a Reece Beekman steal, Clark set up freshman Ryan Dunn with a perfectly placed assist for a two-hand flush, and the Hoos took an early 8-2 lead.
Caffaro got into the act with a powerful, highlight-reel dunk moments later, and then Franklin added his second 3-ball of the night to push the lead to 18-8.
"My Mom and my step dad were here," Caffaro revealed afterwards. "She was here last year for the first time, but her being here for this, it was pretty special. And [former Cavalier Kody Stattmann] got to be back as well, so playing in front of people that I love is always great."
Ohio grad transfer Ben Vander Plas, who was also honored prior to the contest, came away with a steal and fed Beekman for a give-and-go-and-give layup in transition, then scored an easy bucket of his own, as he found himself all alone in the lane, and UVA's lead grew to 26-10.
The Cardinals went over eight minutes without a field goal until freshman Mike James scored with 5:20 until halftime, but Virginia tacked on two more 3-pointers before the break (one by Beekman, one by freshman Isaac McKneely from the opposite corner), and UVA led 36-20 at the half as Louisville turned the ball over just before time expired.
Virginia connected on 7 of its 8 field-goal tries during one stretch early in the second half, with Gardner scoring on four-straight attempts, and the lead ballooned to 54-36 on another Caffaro finish at the rim midway through the half.
Louisville scored five unanswered to get back within 56-43 by the under-eight media timeout, but that's about as close as it would get the rest of the way.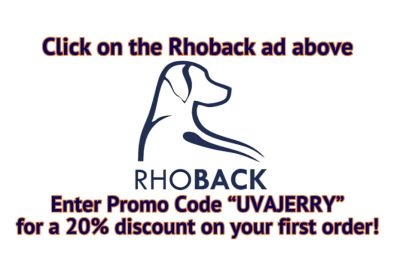 The Cavaliers shot 29 for 50 from the field, 33 percent from 3-point range (6 for 18) and 79 percent (11 of 14) from the charity stripe. Virginia set a season high with its 25 assists, and dominated the scoring output in the paint, 38-26. UVA forced a dozen Louisville turnovers and scored 16 points off of them, but were edged in the rebounding category, 25-24.
Gardner was 8 for 12 with 4 rebounds, an assist and a block, while Franklin made 5 of his 8 attempts, including 2 of 5 from downtown, to go with 4 boards, 5 assists and a steal, one of 8 on the afternoon for the Hoos.
No other Cavaliers scored in double figures, but as Bennett pointed out, just about everyone who saw the floor contributed to the victory. Beekman scored 5 points (2 of 4 from the field) and added 11 assists and a pair of takeaways, Vander Plas finished with 7 points, 4 rebounds, an assist and a game-high 3 steals), while Dunn (9 points, 3 rebounds and a block) and McKneely (7 points, assist, steal) both chipped in off the bench.
Virginia, which finished the season with a 15-1 home record and a perfect 10-0 mark in ACC play, led from start to finish — by as many as 19 points early in the second half — and held a double-digit advantage for the majority of the contest.
Louisville shot 44 percent (20 for 46), 27 percent from 3-point land (4 of 15) and 80 percent from the line (16 for 20), with perhaps the loudest roar of the season coming with 2:02 to play, when Ellis missed two free throws, and everyone in the house won free bacon.
Ellis, the team's leading scorer, was held to 4 points on 0-for-4 shooting in the first half, but wound up with 14 points on 3-of-12 shooting (2 for 7 from long range). Freshman Mike James led all scorers with 24 points.
In the final minute, UVA senior reserve guard Chase Coleman entered the game for Clark, who was cheered loudly as he stepped off the JPJ hardwood one last time with 47 seconds left, and the 5-foot-10 Norfolk native capped the day with a step-back triple with 30 seconds remaining that sent the building into a frenzy.
"A surreal feeling," Coleman described of the moment. "It's something that I can tell my kids about, and my nieces and nephews, and tell them I was part of something special here in Charlottesville. So, great feeling, if I could do it over again, I would. Wouldn't change a bit."
Now, the Hoos will have until Thursday evening to take the floor at the Greensboro Coliseum in the ACC quarterfinal round.
"I don't know who we'll match up with, but it's another kind of season, so to speak," said Bennett, "with the conference tournament and then, of course, the NCAA Tournament — and it's good to say that because last year, we didn't get to say that."
Bennett added how proud he was of his team for their increased effort in the final week of the season, beginning in the second half of the loss at North Carolina, which ultimately helped them make a little history on Saturday with a co-champion status heading into next week.
"To be able to be one of those teams, after 20 games, and to get a championship, I'm very thankful," Bennett said. "And that's a result, certainly, of these young men, and that's a goal that you want to get, and they'll get to have that put on a banner."
Now, the Cavaliers have a chance to go down to Greensboro and try to add one more banner to the JPJ rafters — an ACC Tournament championship.
A special Senior Day!

🔶⚔️🔷#GoHoos pic.twitter.com/w460t8cWVT

— Virginia Men's Basketball (@UVAMensHoops) March 4, 2023
Team Notes
Courtesy UVA Media Relations
No. 13 Virginia improved to 23-6, 15-5 ACC
UVA clinched a share of its 11th ACC regular-season title
Virginia clinched a top-2 seed at the ACC Tournament
Virginia scored 70 or more points for the first time since Jan. 28 vs. Boston College
UVA is 12-0 when scoring 70 or more points in 2022-23 and 156-11 all-time under Tony Bennett
Virginia is 15-1 (10-0 ACC) at John Paul Jones Arena in 2022-23
UVA finished 10-0 at home in ACC play for the first time since the league expanded to 20 league games
UVA has won 23 or more games for the first time since 2019-20 and ninth time under Tony Bennett
UVA's 16-point halftime lead (36-20) marked its largest during the ACC season
UVA had 25 assists on 29 made field goals
UVA forced two shot clock violations
UVA held its 42nd consecutive ACC opponent to fewer than 70 points at home
UVA owned a 25-8 advantage in bench points
UVA honored Francisco Caffaro, Chase Coleman, Armaan Franklin, Jayden Gardner, Ben Vander Plas, and managers Jackson Selby and Anna Williamson in a pregame Senior Day ceremony
Series Notes
Virginia is 22-5 all-time vs. Louisville in a series that dates to 1923-24
UVA has a seven-game win streak vs. Louisville
UVA has won 16 of the last 17 meetings
The Cavaliers are 10-1 vs. the Cardinals in Charlottesville, including an 8-0 mark at John Paul Jones Arena
UVA is 17-2 vs. Louisville since the Cardinals joined the ACC
Tony Bennett is 17-2 vs. Louisville as head coach at Virginia
Player Notes
Double Figure Scorers: Jayden Gardner (16). Armaan Franklin (16)
Franklin reached double figures for the 55th time
Gardner reached double figures for the 121st time
Kihei Clark recorded his 700th career assist on a dunk by Ryan Dunn
Reece Beekman matched a career high with 11 assists
UVA started Gardner, Clark, Beekman, Franklin and Vander Plas for the 14th-straight game
UP NEXT
Virginia will face the winner of Wednesday night's matchup between the tournament's No. 7 seed, North Carolina, and the winner of Tuesday's first-round contest between No. 10 Boston College and No. 15 Louisville, on Thursday night at 7 p.m. The game will be broadcast on either ESPN2 or ESPNU (to be announced). See the entire bracket below.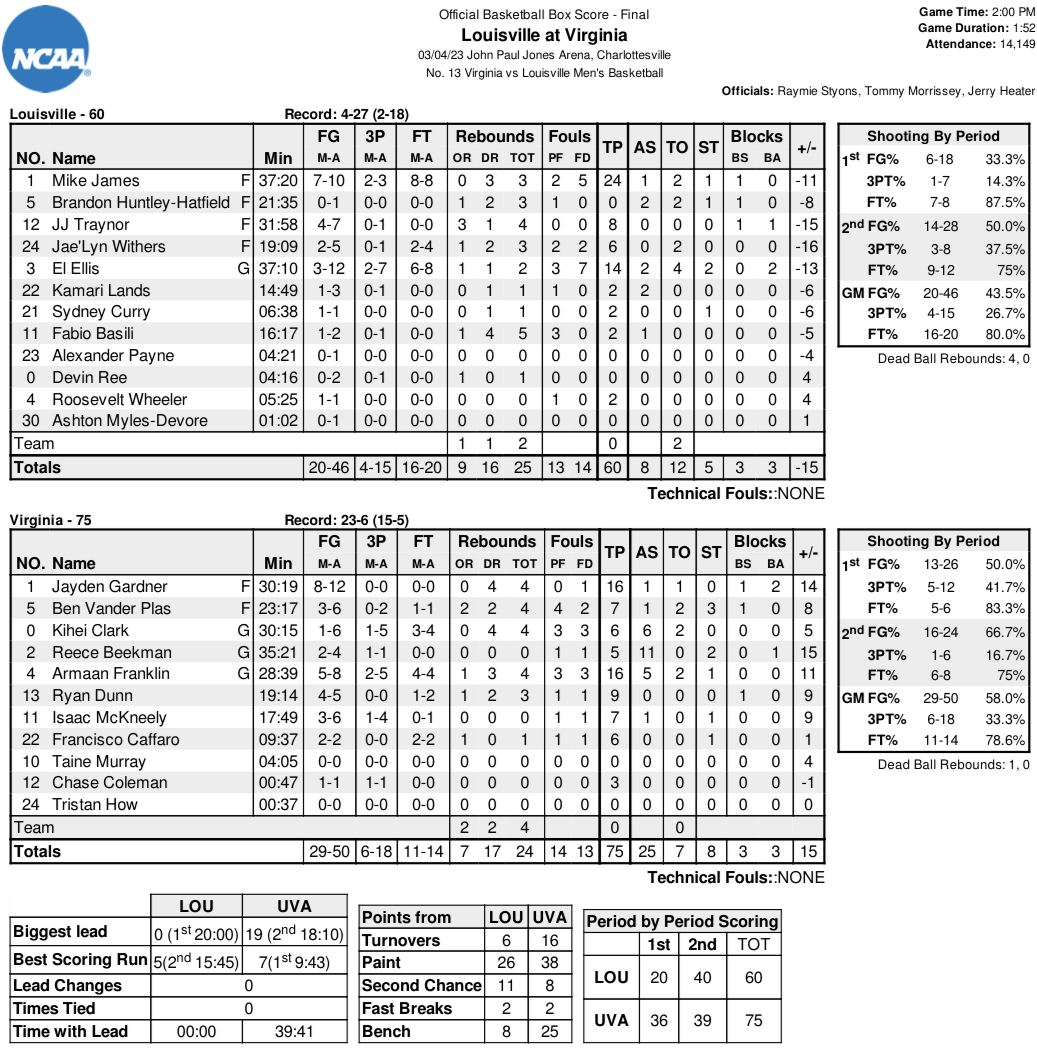 ACC Tournament Bracket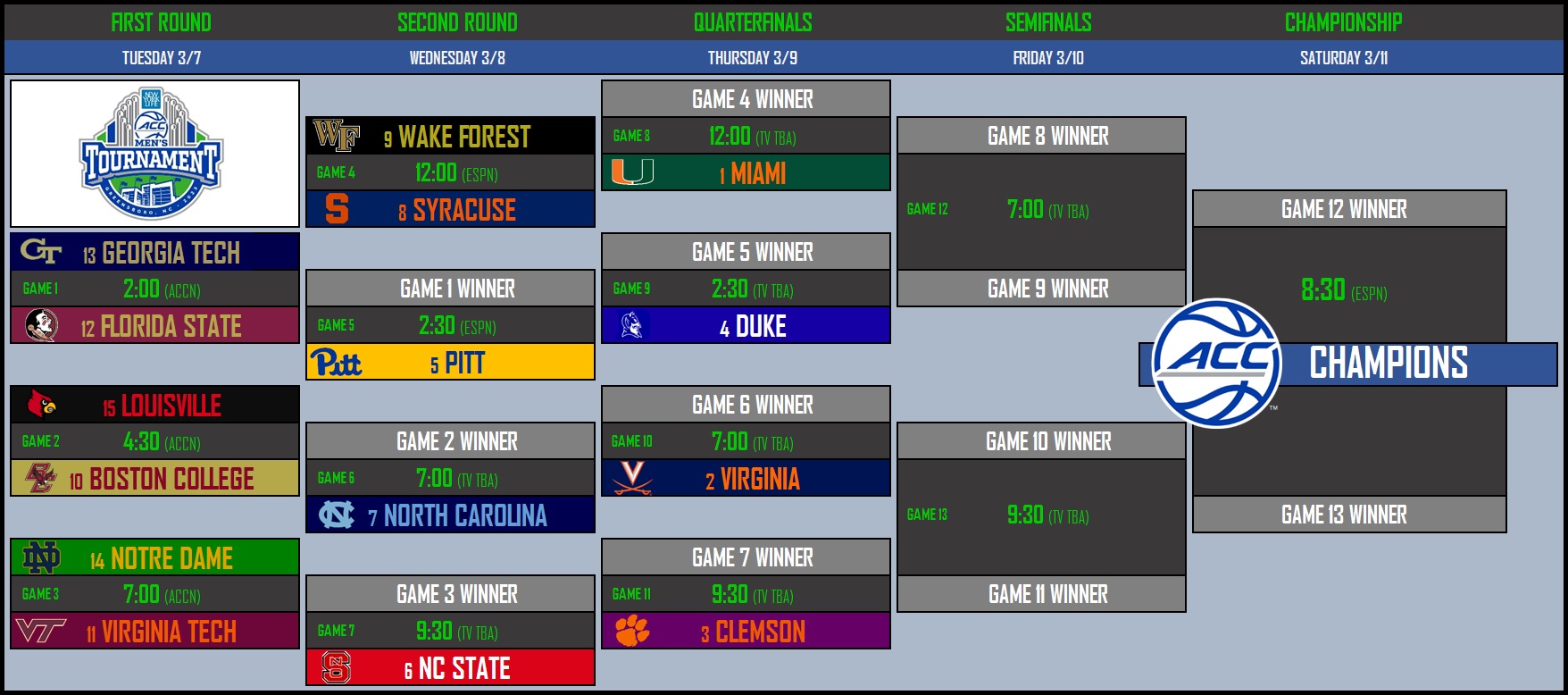 Final ACC Standings