Cavaliers close Virginia Duals with strong performance Saturday
Courtesy UVA Media Relations
Members of the Virginia wrestling team combined to win 10-of-12 individual matches wrestled on the day, including wins in all three matchups against nationally-ranked opponents, to close out the Virginia Duals on Saturday at the Hampton Coliseum.
Instead of wrestling the traditional dual-meet format, the Cavaliers wrestled individual matches against athletes from Kent State, No. 18 Oklahoma and South Dakota State.
Virginia started the day off strong, winning all three individual matches against wrestlers from Kent State, with Jarod Verkleeren (149), Jake Keating (157) and Michael Battista (184) all posting bonus-point victories.
The Cavaliers closed the day against wrestlers from the No. 18 Oklahoma Sooners, winning six of the seven matches between the teams. Included in those wins were decisions over nationally-ranked opponents by Patrick McCormick (125), Battista (184) and 16th-ranked Jay Aiello. McCormick defeated No. 23 Joey Prata, while Battista took a win over No. 21 Darrien Roberts and Aiello bested No. 11 Jake Woodley.
Two extra matches were also wrestled with Aiello pinning South Dakota State's Nick Casperson, while the Jackrabbit's Jack Thompson slipped past Jon Errico at 157 pounds.
UVA Notes
UVA won 10-of-12 matches wrestled, including all three against Kent State and six-of-seven vs. Oklahoma.
In all three matches involving ranked foes, the Cavaliers came out on top each time against the Sooners.
Jay Aiello improved to 8-0 on the season with his two wins on Saturday afternoon.
Michael Battista improved to 11-1 with his two wins Saturday – including the upset of No. 21 Roberts.
Virginia posted five bonus-point victories on the day, including two pins and two tech falls.
UVA coach Steve Garland
"This trip started out with a ton of adversity, but wow did it end on a high note. I'm really proud of our guys. They just wrestled so well today. From start to finish we had some tremendous performances, today in particular. Starting off with Patrick McCormick with a signature win over a highly nationally-ranked guy and really showing us what he's all about. He's had a roller coaster of a season. It was a pleasure to see him wrestle like we know he can. I'm really happy for him."
"Brian Courtney also turned in some gritty performances on the day, winning late in both matches. Jarod Verkleeren might be the story of the weekend, though, wrestling one of the toughest kids in the country in his weight class and finding a way to win. He looked great all tournament. Michael Battista continues to impress us and beat another nationally-ranked opponent, while Jay Aiello defeated a returning All-American and very tough opponent from Oklahoma. Jay wrestled really smart and technically sound to get the win."
"I'm really thankful to Mike McCormick and his entire team for putting this event together and I'm thankful for the other coaches and their programs for working with us to get these matches in. I'd also like to thank our athletic trainer, Matt Tipton, for all the work he's putting in with our guys  – especially in recent weeks."
Virginia vs. Kent State
149: Jarod Verkleeren pinned Tyler Johnson (KSU), 2:09
157: Jake Keating tech fall Robert Pryhocki (KSU), 20-5 (2:49)
184: Michael Battista tech fall Mike Caniglia (KSU), 23-8 (6:35)
Virginia vs. Oklahoma
125: Patrick McCormick dec. No. 23 Joey Prata (OU), 2-1
133: No. 14 Brian Courtney major dec. Gabe Vidlak (OU), 13-5
133: No. 14 Brian Courtney dec. Caleb Tanner (OU), 9-7
149: Jarod Verkleeren dec. Dom Demas (OU), 3-2
157: No. 16 Justin Thomas (OU) dec. Jake Keating, 11-5
184: Michael Battista dec. No. 21 Darrien Roberts (OU), 3-1
197: No. 16 Jay Aiello dec. No. 11 Jake Woodley (OU), 6-1
Extra Matches
157: Jack Thompson (South Dakota State) dec. Jon Errico, 11-7
197: No. 16 Jay Aiello pinned Nick Casperson (South Dakota State), 2:48
Support JerryRatcliffe.com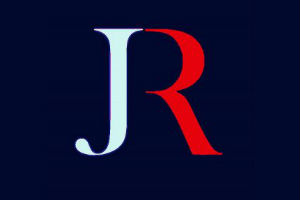 Make a one-time or recurring gift to support JerryRatcliffe.com online below. Your gift is not tax-deductible. Thank you for your support of JerryRatcliffe.com and the "Jerry Ratcliffe Show" podcast!