Cavaliers down Duke on the road in ACC competition
Courtesy UVA Media Relations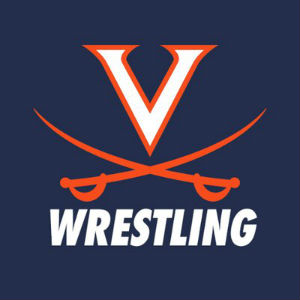 The Virginia wrestling team went on the road and picked up the win on Friday, taking a 34-15 victory over Duke at Cameron Indoor Stadium. The Cavaliers (8-5, 1-3 ACC) won seven weight classes with bonus-point victories in six of them, including a pin by Louie Hayes at 133 pounds, a tech fall by Justin McCoy at 157 pounds and major decisions by Denton Spencer and Michael Battista at 149 pounds and 184 pounds, respectively. Patrick McCormick and Brian Courtney both won by forfeit at 125 pounds and 141 pounds.
Virginia raced out to the big early lead, taking the first five weight classes to build a 27-0 advantage before Duke (0-16, 0-4) would pick up back-to-back pins at 165 pounds and 174 pounds. The Cavaliers then got the wins from Battista and a decision from Jay Aiello at 197 pounds to cap the scoring for Virginia.
Duke closed out the night with a win at heavyweight, but the Cavaliers had long since locked up the dual victory.
COACH GARLAND ON THE DUAL
"It feels good to get back on the winning track, but we still have to get better. We have one last dual and it's a big one before we lock in on the post-season. Let's honor our seniors next week and send them off right at home."
MATCH NOTES
With the win, Virginia improved to 61-7-2 all-time against the Blue Devils.
The 34 points scored was the most against Duke since the 2012-13 season – a 38-0 victory by UVA.
Jay Aiello improved to 24-4 on the season and remained perfect in dual matches at 13-0 this year.
Virginia posted six bonus-point victories while winning at seven weight classes against the Blue Devils.
UP NEXT
The Cavaliers will return home to host No. 8 North Carolina next Friday in a 7 p.m. dual at Memorial Gym. It will be senior night for Virginia as the Cavaliers will recognize graduating members of the program in ceremonies prior to the start of the dual with the Tar Heels.
Virginia 34, Duke 15
125: Patrick McCormick by forfeit – UVA 6, Duke 0
133: Louie Hayes pinned Harrison Campbell (Duke), 0:53 – UVA 12, Duke 0
141: Brian Courtney by forfeit – UVA 18, Duke 0
149: Denton Spencer major dec. Wade Unger (Duke), 12-4 – UVA 22, Duke 0
157: Justin McCoy tech fall Eric Carter (Duke), 16-0 – UVA 27, Duke 0
165: Ben Anderson (Duke) pinned Cam Coy, 6:17 – UVA 27, Duke 6
174: Mason Eaglin (Duke) pinned Victor Marcelli, 2:42 – UVA 27, Duke 12
184: Michael Battista major dec. Kai Blake (Duke), 18-7 – UVA 31, 12
197: No. 9 Jay Aiello dec. Vincent Baker (Duke), 12-7 – UVA 34, Duke 12
HWT: Jonah Niesenbaum (Duke) dec. Robert Scherer, 5-2 – UVA 34, Duke 15

Comments