Cavaliers fall behind early, can never catch up in 71-63 loss at Carolina
By Scott Ratcliffe
Virginia dropped its second-straight contest in what was yet another poor shooting performance, as North Carolina used a big first half to cruise to a much-needed 71-63 victory on Saturday night in Chapel Hill.
The sixth-ranked Cavaliers (21-6, 13-5 ACC) also fell out of contention for the conference's regular-season title with the loss, but can still preserve a first-round bye with two games to go.
UVA, which shot just 40 percent (12 for 30) in the first half (and for the game — 27 for 68), fell behind early and could never get back within striking distance, but wasted plenty of opportunities to chip away at the deficit throughout the contest.
The Wahoos were ice cold from 3-point range for a stretch of more than 16 minutes in the second half, and missed 17 shots from in close on the evening along with 6 of their 11 free-throw attempts.
Had even just a few of those shots fallen, Virginia fans could've instead been celebrating a season sweep of the Tar Heels and a tie back in first place with Pitt, but it simply looked like there may have been an invisible lid on the Hoos' basket for the majority of the contest.
As mentioned, UNC (18-11, 10-8) desperately needed a Quad-1 win to boost its NCAA Tournament hopes after coming up short in five of its last seven games. The Heels were red hot in the opening half from downtown, connecting on nine 3-pointers by the break and leading by as many as 17. A late Cavalier flurry trimmed it to 13 on an Isaac McKneely runner off the glass with a minute left in the first half, but Carolina grad transfer Pete Nance buried his fourth triple of the night to beat the halftime buzzer, and UVA went into the locker room down 42-26.
Virginia fifth-year forward Jayden Gardner scored 10 of his team-high 19 points by halftime, as he was 5 for 8 in the first half, while the rest of his teammates shot 7 for 22 and 1 for 4 from long distance.
Gardner added a game-high 12 rebounds for his 39th career double-double, but didn't get a ton of help. Armaan Franklin scored 10 of his 14 points after halftime, while Kihei Clark added 9 points and Reece Beekman and Ben Vander Plas each finished with 8.
The Hoos started the second half on a 10-2 run to pull within 8 points, 44-36, capped by an impressive diving save by Gardner on one end that led to a Clark triple on the other with still 16:55 remaining.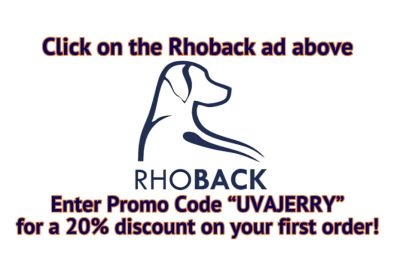 Gardner scored with 12:22 to play, again trimming the Carolina lead to single digits, 52-43, but the Heels responded with a 7-2 spurt over the next several minutes, as Virginia's offensive struggles continued. In fact, the Hoos misfired on their next 12 attempts from the field (and 15 of their previous 16) across the next 7 minutes and 32 seconds.
With time winding down, UVA mounted one final rally, scoring 8 unanswered points to once again draw within eight, 63-55, with 1:37 to go. Puff Johnson missed a pair of free throws with 29 seconds left, and Franklin scored quickly to make it a six-point affair with 19 ticks showing, but Caleb Love sealed the deal with two makes from the line.
"I thought Nance obviously scoring 22 and banging those 3s in that first half was significant, and sometimes they were contested and sometimes not," said UVA coach Tony Bennett. "But [the Tar Heels are] a different team, and obviously the crowd was into it and it took everything for us to try to get back and we had some chances, but they're trying to get into the tournament so they gave it their all."
UVA was 4 for 12 from deep (33 percent) and just 46 percent (5 for 11) from the free-throw line. Carolina won the rebounding battle, 37-32, and committed 12 turnovers which Virginia translated into 8 points. The Cavaliers only gave it away four times on the evening.
Kadin Shedrick played just 7 minutes off the bench and missed his only field-goal attempt. Shedrick split two free throws for his only point of the night.
UNC shot 47 percent (22 for 47) from the field, 46 percent (10 of 22) from long range and 77 percent (17 for 22) from the stripe. Nance, who sat out the first meeting against UVA in January with a back injury, led all scorers Saturday with 22 points on 7-of-10 shooting (4 for 4 from 3-point land).
R.J. Davis added a double-double with 16 points and 10 rebounds, while Armando Bacot had a quiet 11 points and 6 rebounds as he battled with foul trouble. Love had 10 points and 8 rebounds, and Johnson chipped in 8 points — including a couple of huge back-to-back 3-pointers in the first half that really broke things open — and 5 boards off the bench.
"I think we responded well," Franklin said of the overall effort in the second half. "We had a few mental errors defensively, but besides that, I thought we fought really, really hard. That was probably some of the hardest basketball we've played this year in that second half. We just battled back, trying to keep it a close game… I think it'll carry over into the next couple of games that we have."
Team Notes
Courtesy UVA Media Relations
No. 6 Virginia fell to 21-6, 13-5 ACC
UVA is 8-5 away from home, including a 6-5 true road record
UVA started second half on a 7-0 run to make it 42-33 Carolina
North Carolina shot 9 of 16 from 3-point range en route to a 42-26 lead
UNC's 17-point first half lead marked largest UVA deficit of the season
Carolina went on a 7-0 run to gain an 18-10 lead
UVA forced one shot clock violation
UVA was 3 of 11 from 3-point range and 5 of 11 from the free throw line
UVA held UNC to zero fast break points and outscored the Tar Heels 26-20 in the paint
Series Notes
UVA is 61-134 all-time vs. North Carolina in the series that dates to 1910-11
The Cavaliers defeated the Tar Heels, 65-58, earlier this season at John Paul Jones Arena
Virginia is 9-68 all-time vs. the Tar Heels in Chapel Hill, including a 4-5 mark in the Tony Bennett era
Bennett is 13-11 all-time vs. UNC
Player Notes
Double Figure Scorers: Jayden Gardner (19), Armaan Franklin (14)
Gardner added 12 rebounds for his 39th career double-double
Gardner reached double figures for the 119th time
Gardner scored 10 of UVA's 26 first half points
Franklin reached double figures for the 53rd time
UVA started Gardner, Franklin, Kihei Clark, Reece Beekman and Ben Vander Plas for the 12 straight game
UP NEXT
UVA closes out the regular season with a pair of home games. The Hoos will host Clemson on Tuesday at 7 p.m. (ACCN) and Louisville on Senior Day next Saturday (2 p.m., ESPN2) before heading to Greensboro for the ACC Tournament the following week.