Cavaliers Finish Second At ACC Championships
Courtesy UVA Sports Media Relations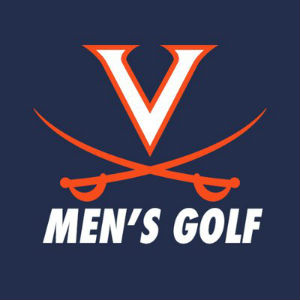 The Virginia men's golf team finished second at the ACC Championships held at the Old North State Club in New London, N.C. The Cavaliers completed the 54-hole event at 22-under 842. No. 8 Georgia Tech claimed the team championship at 37-under 827. UVA's team score was its second best in program history at the ACC Championships, trailing only the 24-under 840 the team posted last season.
Virginia has never won the team championship, but this was the fifth runner-up finish by the Cavaliers. UVA also placed second in 1958, 1996, 2010 and 2012.
On Saturday, UVA posted its best single-round score of the tournament, shooting 9-under 279, which tied Wake Forest for the best score of the final round. UVA finished the tournament three shots ahead of the No. 3 Demon Deacons and 10 strokes better than No. 9 Duke.
Freshman David Morgan led the Cavaliers with a fourth-place finish at 10-under 206. He shot 2-under 70 during the final round. It was Morgan's best tournament finish and 54-hole score of his UVA career.
Senior Thomas Walsh, the 2018 ACC individual champion, was one shot behind Morgan in fifth place. He led UVA during the final round with a 4-under 68.
UVA senior Ashton Poole shot 3-under 69 on Saturday and moved up to finish 18th at 2-under 214. Poole recorded a hole-in-one on the Old North State Club's third hole early in his round. Junior Andrew Orischak was 38th overall at 220. He carded a final-round score of 74.
Freshman Jack Montague, who substituted into the UVA lineup after the opening round, posted a 72 during the final round and played the last 36 holes of the tournament at 1-under 143. He was a counter toward UVA's team total during both rounds.
"I am so proud of the guys for their work today," said UVA head coach Bowen Sargent. "We had our backs against the wall all spring and to come into ACCs needing a good week and to respond is indicative of their desire and work they put in over the last two months. Our two fourth years stepped up today shooting 68 and 69. I am really encouraging heading into NCAA Regionals in several weeks."
ACC Championships
Old North State Club
New London, N.C.
Par-72, 7,102 yards
Final Results
Team Results
1. Georgia Tech — 276-270-281-827
2. Virginia — 280-283-279-842
3. Wake Forest — 290-276-279-845
4. Duke — 271-292-289-852
4. Florida State — 278-285-289-852
6. NC State — 287-286-283-856
7. Clemson — 275-295-290-860
8. Louisville — 286-293-282-861
9. Virginia Tech — 282-288-294-864
10. North Carolina — 297-282-289-868
11. Notre Dame — 286-288-295-869
12. Boston College — 294-291-290-875
Individual Leaders
1. John Pak, Florida State — 67-67-69-203
2. Andy Ogletree, Georgia Tech — 66-65-73-204
3. Bryson Nimmer, Clemson — 67-70-68-205
Virginia Results
4. David Morgan — 67-69-70-206
5. Thomas Walsh — 69-70-68-207
18. Ashton Poole — 71-74-69-214
38. Andrew Orischak — 73-73-74-220
na. Jack Montague — na-71-72-143
na. Jimmie Massie — 81-na-na

Comments