Cavaliers hang on to win fourth straight in Syracuse, 74-69
By Scott Ratcliffe
Virginia started the new year on the right foot Saturday, as the Cavaliers held on to defeat Syracuse, 74-69, winning in the Carrier Dome for the fourth straight time. Seniors Kihei Clark and Jayden Gardner each sank huge shots in the final three minutes to move the Cavaliers to 8-5 on the season and 2-1 in the ACC.
Clark's aggressive take amongst the trees with 2:50 to go gave Virginia a 70-64 lead. On the next trip down, Gardner turned and nailed a jumper from the heart of the Syracuse 2-3 zone to make it 72-66, and then Gardner poked the ball away from Buddy Boeheim, who committed a foul and allowed UVA to drain another 20-plus crucial seconds off the clock. Buddy nailed his fifth 3-pointer of the night with 1:19 remaining, cutting it to three, 72-69.
As the clock went under a minute to play, Gardner missed a jumper late in the shot clock, but Syracuse's Cole Swider couldn't get his would-be tying 3 to drop, and the Orange (7-6, 1-1) had to foul. The Hoos played keepaway and Clark buried a pair from the line with 22 ticks left to seal the victory.
Clark, along with Armaan Franklin, led the Cavaliers with 17 points, while Gardner added 15 and Kadin Shedrick recorded a double-double with 12 points and 11 rebounds — both career highs — as UVA moved its all-time record in Syracuse to 5-2.
Reece Beekman picked up his third foul with 17:24 to play, with the Wahoos leading by four, 39-35, after squandering a 10-point lead in the first half.
Syracuse briefly grabbed the lead on a Jimmy Boeheim three-point play with 13:27 on the clock, but the Hoos responded with a 7-0 run — Clark found Shedrick for an easy two to tie it up at 47-apiece, then Beekman put the Cavaliers in front with a steal and score. After an Orange miss, Shedrick converted a 3-point play, and Virginia led 52-47 with 12:23 remaining.
Syracuse answered with five straight points over the next three minutes to knot it up at 52-52, but Clark sank a triple and then Gardner knocked down a jumper, and UVA was back on top, 57-52, with 8:26 left.
Gardner delivered a perfect assist to Shedrick out of the ensuing TV timeout for a two-hand flush, extending the UVA lead to seven, 59-52.
Orange big man Jesse Edwards, one of the conference's top shot-blockers, was called for his fourth foul with 10:57 left, and Gardner picked up his fourth with just under six minutes to play, limiting both teams in the interior down the stretch.
Edwards re-entered and made two free throws, trimming it to 61-57 with 5:30 to go, but Wahoo freshman Taine Murray scored on a tough runner to kill the Syracuse momentum.
Buddy Boeheim drilled a 3 off a Cavalier turnover to make it a one-possession game, 65-62, with 3:51 remaining, but Clark answered right back with his third 3 of the night, and the Hoos took a 6-point edge into the final media timeout with 3:18 on the clock.
FIRST HALF
After Gardner swished in the game's first two baskets, Franklin's first 3-pointer, just over two minutes in, gave the Cavaliers a quick 7-0 lead. Another Franklin triple made it 10-3, as the Orange misfired on 4 of its first 6 attempts.
Clark buried a 3 out of the first media timeout to stretch it to 13-6, but Joe Girard answered with a long ball of his own and neither team could gain much separation on the scoreboard.
Later, Franklin found some space in the Syracuse zone and drove from the baseline and laid one in, giving the Hoos a 17-12 advantage, then Murray sank a 3-ball from the corner to make it 20-13 at the 10-minute mark.
Following a Syracuse shot-clock violation, a Stattmann jumper pushed the lead to double digits, 23-13, with just under 8 minutes left in the half.
Murray's floater in the lane with 6:08 left temporarily silenced the crowd, 27-17, after back-to-back Orange buckets, including leading scorer Buddy Boeheim's first two points of the contest.
Boeheim added a pair of free throws and then his first 3-pointer, trimming the UVA lead back to five, 27-22, by the final TV break.
With Syracuse in the bonus, the Hoos were whistled for a pair of fouls in the closing minutes, which translated into four more Boeheim freebies. Boeheim missed a long 3 that would have tied it as the clock went under one minute, but his brother Jimmy was there for the rebound and the putback, cutting it to 31-30.
Franklin scored on a spin and slam with 38 seconds to go, 33-30, but Jimmy Boeheim split a pair of foul shots with 7 ticks left and the Orange were awarded possession as the second caromed out of bounds. Edwards then beat the buzzer to tie it at 33-all at the half.
Virginia shot 43 percent (13 for 30) across the opening 20 minutes, including 29 percent from downtown (4 for 14). Syracuse made just 9 field goals (9 for 25; 36 percent), but 5 of 15 of them were from behind the 3-point line. The Orange also sank 10 of 14 from the charity stripe (UVA was 3 of 4). Each team committed five turnovers.
Gardner played just 7 minutes in the first half, as he and Beekman each picked up a pair of fouls.
Team Notes
Courtesy UVA Media Relations
Virginia improved to 8-5, 2-1 ACC
UVA forced two shot clock violations (16 in 2021-22)
UVA had 40 points in the paint
UVA and Syracuse were tied 33-33 at halftime
UVA led 23-13 but the Orange closed the half on 20-10 run
UVA matched a season high with four players in double figures (Armaan Franklin, Jayden Gardner, Kadin Shedrick and Kihei Clark)
UVA shot 52.6 percent and had 14 points off 11 Syracuse turnovers
Series Notes
UVA is 11-6 all-time against Syracuse, including a 9-2 mark in ACC action, in the series that dates back to 1983-84
UVA is 5-2 at Syracuse
Head coach Tony Bennett is 10-3 all-time against Syracuse
Player Notes
Double Figure Scorers: Kihei Clark (17), Armaan Franklin (17), Jayden Gardner (15), Kadin Shedrick (12)
Shedrick matched a career high with 12 points and had a career-high 11 rebounds
Shedrick had his second career double-double
Shedrick (2 blocks) had his 10th multi-block game
Clark had season highs in points (17) and assists (8)
UP NEXT
UVA travels to Clemson for a rematch with the Tigers Tuesday at 9 p.m. (ACCNX).
Support JerryRatcliffe.com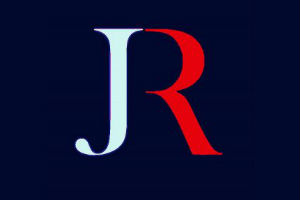 Make a one-time or recurring gift to support JerryRatcliffe.com online below. Your gift is not tax-deductible. Thank you for your support of JerryRatcliffe.com and the "Jerry Ratcliffe Show" podcast!