Cavaliers hold off Clemson, 76-56, for spot in ACC championship game
By Scott Ratcliffe
GREENSBORO, N.C. — Virginia scored 14 unanswered points as part of a decisive scoring run that began late in the first half and carried into the second, creating the separation it needed to eliminate Clemson from the ACC Tournament semifinals Friday night at the Greensboro Coliseum, 76-56.
The Cavaliers (25-6) were powered by senior forward Jayden Gardner's second double-double in as many days, this time finishing with game highs of 23 points and 12 rebounds, as Virginia pounded the Tigers in the paint, 40-22.
"You start to get in a groove and you know that you're clicking, so just the fine line in that is just to make sure you keep taking good, quality shots and staying aggressive, but stay poised at the same time," Gardner said of his big night.
Clemson (23-10) was neck-and-neck with the Cavaliers throughout most of the opening half, cutting UVA's lead to 29-25 on a Hunter Tyson 3-pointer just before the under-four media timeout.
From there, Virginia scored the final six points of the period and then the first eight of the second half, building its advantage to 18 on a Gardner layup, causing Clemson coach Brad Brownell to burn a timeout with 17:12 remaining.
The Tigers had misfired on nine field-goal attempts in a row dating back to the aforementioned Tyson triple, and didn't score again until Tyson drove to the hole for a bucket with 16:10 to go. By that point, it was 43-27, and much of the arena had packed it up and called it a night.
Clemson continued to fight, but couldn't get much closer the rest of the way.
The Wahoos were playing their second game without Ben Vander Plas, who was lost for the season after injuring his wrist during Wednesday's practice. The team has rallied around his absence, with both Francisco Caffaro and Kadin Shedrick stepping into larger roles and producing as they have for the past few seasons.
Shedrick finished with 8 points (3 for 5 FG), 7 rebounds, a block and a steal in his 17 minutes off the bench, with a couple of well-defended Tiger attempts that fell short which may not have shown up on the stat sheet.
"I think it's a good challenge to play in these physical games, because down the line, we never know who we're gonna face," said Shedrick, who added that he felt like he "got beat up a little bit down there at some points," but that he has to live with the results. "They might like to be physical, but we know Clemson's a physical team, Coach prepared us for that as well, and I think it went about as well as it could have."
Caffaro started for a second-straight game and converted on both of his field-goal attempts, including a dunk to start the contest. He added 2 rebounds and 2 assists in 12 minutes.
Reserve guard Taine Murray scored 5 points in 8 minutes off the bench, and said he's all in when it comes to stepping up into a larger role in the absence of Vander Plas.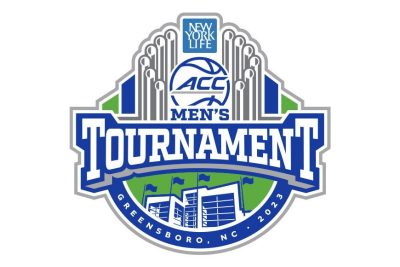 "Obviously, everyone's kind of devastated for Ben," said Murray. "Especially kind of being his last year. I think everyone's obviously noticed that, and we're trying to try to do as much as we can to get around him and obviously show him that we're playing really hard to try and win for the team, and also for him as well."
The Cavaliers shot 50 percent on the evening (30 for 60) from the field, 35 percent from downtown (6 for 17) and 63 percent from the charity stripe (10 for 16), edging the Tigers on the glass, 38-35, and turning a dozen Clemson turnovers into 12 points on the other end.
Gardner was 10 for 15 from the field, connecting on several of his patented midrange jumpers to pave the way to victory. Armaan Franklin had 16 points and a pair of steals, while Kihei Clark buried three 3-pointers and finished with 13 points, 4 assists and 3 rebounds.
Clark now has a chance to capture his first ACC Tournament championship, perhaps the one unfulfilled goal of his illustrious, record-breaking Cavalier career.
"I think this is another thing to cross of his list that he's done at this university, and I think it would be big for all of us knowing what we went through last year and not being in this situation," said Franklin. "So coming back with essentially the same group, I think it makes it even more special to win this game."
Tip off for Saturday's big game is scheduled for 8:30 p.m., and will be televised in prime time on ESPN. The Blue Devils opened as a 2-point favorite, according to Caesars Sportsbook.
Team Notes
Courtesy UVA Media Relations
No. 13 Virginia improved to 25-6 and will make its 10th ACC Tournament final appearance
UVA has 25 or more wins for the first time since winning 35 in 2018-19
UVA 25 or more wins for the sixth time under Tony Bennett
UVA has a four-game winning streak
UVA is 10-5 record away from home, including a 4-0 mark on neutral courts
UVA is 12-0 when scoring 70 or more points in 2022-23 and 157-11 all-time under Bennett
UVA started the second half on a 15-4 run
UVA shot 16 of 32 from the field en route to a 37-25 halftime lead
UVA has limited its opponents to 25 or fewer first-half points in four straight games
UVA won the rebound battle 38-35 and had a 40-22 advantage in points in the paint
ACC Tournament Notes
The Cavaliers are 46-64 all-time in the ACC Tournament and 20-24 in Greensboro, including the 2014 tournament title
UVA has posted an 8-4 mark as the No. 2 seed in tournament
UVA is 10-16 in the ACC semifinals
UVA has advanced to the ACC Tournament finals four times under head coach Tony Bennett (2014, 2016. 2018, 2023)
Bennett is 15-9 all-time in the ACC Tournament
Series Notes
Virginia is 82-53 all-time vs. Clemson, including an 8-1 record in the ACC Tournament, in a series that dates to 1935-36
UVA has a three-game win streak vs. Clemson
UVA has won 14 of the last 15 meetings in the series
UVA is 16-3 in its last 19 meetings against the Tigers
Head coach Tony Bennett is 16-4 all-time vs. Clemson
Player Notes
Double Figure Scorers: Jayden Gardner (23), Armaan Franklin (16), Kihei Clark (13)
Gardner added 12 rebounds for his fifth double-double (41st career)
Gardner reached double figures for the 123rd time
Gardner has a six-game double figure scoring streak
Franklin reached double figures for the 57th time
Franklin has a five-game double figure scoring streak
Clark reached double figures for the 68th time
Kihei Clark (13 points) passed Lee Raker (1,423 from 1978-81) for 23rd on UVA's all-time scoring list with 1,425 points
Highlights