Cavaliers in pursuit of former Davidson guard Kellan Grady, one of top five players in transfer portal
By Jerry Ratcliffe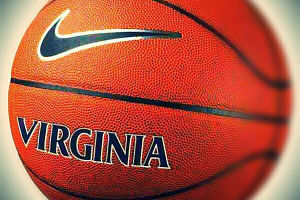 Virginia has jumped into the mix for one of the nation's top five transfers, Davidson guard Kellan Grady.
The 6-foot-5 graduate transfer was the Wildcats' leading scorer this past season, averaging 17.4 points per game. He scored more than 2,000 points during his four-year career for Davidson, leading the Wildcats to the NIT this season, where they lost to NC State.
Grady is a superb shooter, making 240 of 656 shots from 3-point range over his four-year stint with Davidson. Last season he was a 47 percent shooter from the field and made 38 percent of his 3-point attempts.
Virginia is up against stiff competition for Grady as Gonzaga, Villanova and Kentucky are also in pursuit of the Massachussetts native. Grady was a first-team All-Atlantic team performer as a senior and as a sophomore, second-team as a freshman and junior.
Because of the NCAA's pandemic rule, players are allowed an extra season of eligibility next fall. Grady would be immediately eligible for one more year of college basketball.
The Cavaliers have also reached out to Myreon Jones, who entered the transfer portal after his junior season at Penn State. Jones is a 6-3 shooter, who averaged 15.3 points per game (see related story).
There are several schools hoping to land Jones, who shot a team-high 39.5 percent from the 3-point line last season. Arizona, Alabama, Auburn, Oklahoma, USC, LSU, Maryland, Houston, South Carolina, Colorado and NC State have also reached out to the Birmingham, Ala., native.
Virginia has also been in contact with Cincinnati transfer Tari Eason, a 6-8 forward, who averaged 7.3 points, 5.9 rebounds and shot 46 percent from the field as a freshman for the Bearcats.
Born in Virginia, Eason grew up in Seattle, which explains why both Washington and Washington State are in pursuit along with UVA, Arizona, Pitt and Virginia Tech.
Comments