Cavaliers put all the pieces together in 76-57 win over BC
By Scott Ratcliffe
The No. 7 Virginia men's basketball team cruised to its sixth-consecutive win Saturday, putting together one of its most complete performances in a 76-57 win over Boston College at John Paul Jones Arena.
The Cavaliers (16-3, 8-2 ACC) had four players in double figures, led by seniors Jayden Gardner and Armaan Franklin, who each finished with 18 points. Freshman sharpshooter Isaac McKneely added a dozen off the bench, while junior guard Reece Beekman posted 11 to go with his game-high 8 assists.
The Wahoos didn't shoot the ball particularly well from the perimeter (6 for 21 from 3-point land), but the good news was that they didn't necessarily need to. UVA held an eight-point advantage at halftime, and came out firing to start the second half.
Virginia went on an 11-4 run out of the locker room, highlighted by a Beekman steal on a BC inbounds pass that he converted into a three-point play, which extended the lead to 15, 46-31. Gardner had his midrange baseline jumper working, knocking down a pair of them during the spurt.
Tony Bennett revealed after the victory that Gardner had put in a lot of fundamental work during the bye week leading up to the game, and it showed Saturday, as he connected on 8 of his 12 attempts from the field.
"He played a lot in the post and midrange, and Coach [Jason] Williford did a good job with those guys … sometimes when you have a bye week, you have a chance to really go to work on your own game, some skill development, so to speak," said Bennett of Gardner's efforts.
Gardner, who scored more than he has since scoring a season-high 26 against Maryland Eastern Shore on Nov. 25, added of the week off: "Just getting up extra shots and also getting rest and utilizing that, so I think that fine balance was really good to me, and I've been working really hard just to stay ready."
The Eagles (10-12, 4-7) got back within single digits, 52-43, before another Cavalier scoring run put things out of reach.
Franklin got it started with a dunk and a 3-pointer on the next trip down (just the Cavaliers' third of the game), and then freshman forward Ryan Dunn sank a jumper to make it a 16-point contest with 9:32 to play, capping nine unanswered UVA points.. Beekman followed that up with a tough, left-handed follow finish, and then McKneely drilled a pair of 3-pointers in a span of less than three minutes — with a strong Kadin Shedrick follow jam (his first points since the North Carolina game on Jan. 11) and another Gardner jumper sandwiched in between — to push the lead over 20 as the clock went under five minutes.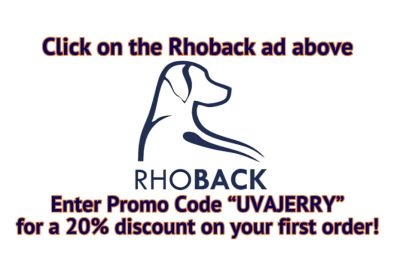 Then, with 3:27 remaining, Franklin topped off the 24-6 Cavalanche with a 3-ball from the corner, his third of the afternoon, making it a 76-49 ball game, the largest lead of the day. Both sides emptied their benches shortly thereafter.
Virginia shot 51 percent for the game (30 for 59) and, as mentioned, just 29 percent from long range, but sank all 10 of its free throws and won the battle on the boards, 33-25.
The Hoos turned 16 Eagle turnovers into 14 points on the other end, and outscored BC 30-26 in the paint, 15-4 on second-chance buckets, and 9-2 in transition.
Franklin made 6 of his 13 shots, including 3 of 7 from 3-point range, adding a game-high 7 rebounds, 3 assists, 2 steals and a block. Gardner hauled down 6 rebounds, while Kihei Clark had a fairly quiet game but wound up with 7 points and 6 assists. Clark (650 career assists) is now just 34 away from passing John Crotty's school record of 683, set back in 1991.
Dunn finished with 6 points, 4 rebounds, an assist, a block and two steals in 15:45 off the bench (his plus-minus during that span was a plus-17).
BC 7-footer Quinten Post scored a game-high 24 points (8 for 15, 2 for 6 from deep) and grabbed a team-high 8 rebounds, as the Eagles shot 41 percent (20 for 49) on the day and 29 percent (4 for 14) from long distance.
UVA has now defeated the Eagles in four-straight meetings and 12 of the last 14, including each of the last eight in Charlottesville. The two teams will meet again on Feb. 22 in Chestnut Hill.
FIRST HALF
The opening minutes were back-and-forth, with Virginia grabbing an early 11-8 advantage on a Gardner basket with 15:45 on the clock. Post caught fire early, scoring 14-straight points and giving the Eagles a 16-13 lead after sinking back-to-back triples.
"We did a great job of getting the ball inside to him," Eagles coach Earl Grant said of his big man. "He made a couple of 3s, but a lot of it was, our plan was to try to go inside. We thought we could really try to attack them, and so that was our plan. We executed, they made an adjustment and really started to double him."
There wasn't a whistle until the 11:38 mark, with UVA still trailing by a point, 18-17. After a Shedrick block on one end, Dunn electrified the crowd with a powerful follow of a McKneely missed 3-point attempt, tying the game at 21-apiece midway through the half.
Dunn followed that up with an emphatic alley-oop finish on a perfectly placed assist from Beekman, giving the Hoos a 26-21 edge with 8:10 until halftime. Moments later, the 6-foot-8 forward came up with an interception of a BC pass in transition, but Franklin's ensuing 3-point try rimmed out.
Dunn made one more highlight-reel play, chasing down a wide-open T.J. Bickerstaff and denying his would-be layup attempt at the rim, to the delight of the JPJ crowd. The Cavaliers closed the half on a 9-2 run over the final 5:38 and led 35-27 at the break.
Broadcast highlights from today's win vs. Boston College!

🔶⚔️🔷#GoHoos pic.twitter.com/oeGDJW1l4y

— Virginia Men's Basketball (@UVAMensHoops) January 28, 2023
Team Notes
Courtesy UVA Media Relations
Virginia (16-3, 8-2 ACC) has a six-game win streak
The Cavaliers are 155-11 when scoring at least 70 or more points under Tony Bennett
UVA is 11-0 when scoring 70 or more points in 2022-23
Virginia is 10-1 at home this season, marking its 14th consecutive season with 10 or more home wins
UVA is an ACC-leading 83-13 in league home games over the past 11 seasons
UVA had a 9-0 run in the first half to gain a 35-25 lead
UVA led 35-27 at halftime
UVA forced one shot clock violation
UVA converted 10 of 10 free throws, tallied 20 bench points and 30 points in the paint
Series Notes
Virginia is 19-8 all-time vs. Boston College, including a 14-8 ACC mark
The Cavaliers have a four-game win streak against the Eagles
UVA has won 12 of the last 14 games in the series
UVA is 11-2, including an eight-game winning streak, against Boston College in Charlottesville
UVA has limited BC to 58 or fewer points in eight of the last 10 meetings
Head coach Tony Bennett is 13-5 all-time against Boston College
Player Notes
Double Figure Scorers: Jayden Gardner (18), Armaan Franklin (18), Isaac McKneely (12), Reece Beekman (11)
Beekman reached double figures for the 25th time
Franklin has a nine-game double-figure streak and 48 career game with 10-plus points
Gardner reached double figures for the 113th time
McKneely reached double figures for the fifth time
Ryan Dunn contributed six points, four rebounds, one assist, one block and two steals in 16 minutes off the bench
UVA started Clark, Beekman, Franklin, Gardner and Vander Plas for the fourth straight game
UP NEXT
The Cavaliers will have a quick turnaround, traveling to Syracuse for a Monday-night showdown at the JMA Wireless Dome (7 p.m., ESPN).