Cavaliers rally, but can't complete comeback in 75-74 loss to Iowa
By Scott Ratcliffe
Virginia erased a 21-point deficit and nearly completed one of the greatest comebacks in Wahoo basketball history Monday night at John Paul Jones Arena, but visiting Iowa hung on to remain unbeaten, escaping with a 75-74 win on the first night of the 23rd annual ACC/Big Ten Challenge.
After trailing by as many as 21 points in the first half, the Cavaliers (5-3) grabbed a one-point edge with less than a minute to play, their first lead since the game's opening minute, but the Hawkeyes (7-0) scored in the closing seconds to snap Virginia's four-game winning streak.
UVA first-year sharpshooter Taine Murray, who had just one made field goal on the season, sank his third 3-pointer of the night to pull Virginia within two, 70-68, with 2:21 to go, and then blew the roof off with his fourth less than a minute later, giving the Wahoos their first lead since it was 2-0.
Iowa's Jordan Bohannon responded with a triple with 1:15 to play before Kihei Clark put the Cavaliers back ahead with a 3-ball with 45 seconds to go, 74-73.
As the clock went under 10 seconds, Iowa guard Joe Toussaint pulled up and put in the game-winning basket off the window with 8.4 ticks showing.
Clark's ensuing driving shot in the waning seconds bounced off the rim, as Kadin Shedrick's scrambling, last-gasp putback attempt was swatted away as the final horn sounded.
A Jayden Gardner 3-pointer cut Iowa's lead to 10, 46-36, three minutes into the second. It was the big man's first 3-point try of the season, but he wasn't done.
Iowa answered with a triple to quiet the crowd, but Gardner came right back down and sank another long ball of his own — he scored 8 straight points for the Hoos — to pump the Wahoo fans back up.
Reece Beekman completed an old-fashioned, three-point play on the next trip down to get it back within single digits, 51-42, with 15:25 to play.
Taine Murray nailed his second 3 of the night to stop a 7-2 Hawkeye run, cutting it to 11 with just over 12 minutes remaining. Clark then put in a 3 of his own before a Shedrick two-hand jam pulled the Hoos within six, 58-52, and Iowa coach Fran McCaffrey had to call a timeout as Virginia was as close as it had been since the 7-minute mark of the first half.
Shedrick, the ACC's leading shot-blocker who battled with foul trouble for much of the first half, sent away an Iowa shot to further electrify the JPJ fans out of the break, then split a pair of free throws on the other end to make it a five-point game.
A Gardner stickback cut it to 64-59 with 6:22 left, then after an Iowa turnover, Shedrick made it a one-possession game on an alley-oop flush from Clark with over five minutes to play, but the Hawkeyes answered with a pair of baskets to take a 68-61 advantage into the final TV timeout.
Virginia shot 53 percent on the night (30 of 57), with much of that production again coming in the second half (17 for 27; 63 percent after halftime). The Hoos were 7 for 9 (78 percent) from downtown in the second half, and 50 percent (9 for 18) for the game.
Gardner led the Cavaliers with 18 points and 8 rebounds, while Clark added 15 (three 3s) and 5 assists in the losing effort.
Taine Murray set a career high with 14 points (5 for 7 FG; 4 for 6 from long range) in his 21 minutes off the bench.
"He's a tough Kiwi," Tony Bennett said of the freshman's breakout performance. "Jack Salt would have been proud of him tonight."
Beekman scored in double figures for a second-straight contest, finishing with 11 points, 5 assists and 4 rebounds. Shedrick added 9 points, 6 boards and a block in 24 minutes. No Cavalier registered a steal on the evening. UVA only committed 5 turnovers, but was outlasted on the boards, 30-29.
Iowa was 30 of 56 from the field (54 percent), 10 of 21 (48 percent) from 3-point land. Bohannon, who made good on 6 of his 9 tries from downtown, led all scorers with 20 points. Keegan Murray, the country's leading scorer, added 18 points and a game-high 9 rebounds. Toussaint finished with 10 points, none more important than the final two.
FIRST HALF
The Hawkeyes connected on 5 of their first 6 shots and built an early 14-6 lead with 14:30 to go. UVA was just 2 for its first 8 during the opening stretch, but Franklin, Beekman and Clark all scored in the paint over a two-minute span — an encouraging development — to keep the Hoos within striking distance, 18-14, with 11:12 remaining in the half.
The Cavaliers misfired on their first five attempts from downtown until Taine Murray sank one from the corner to briefly trim Iowa's lead to 25-19. The Hawkeyes scored eight unanswered in just over a minute to cap a 15-5 run and extend it to a 14-point game, causing Bennett to call a timeout with 5:33 on the clock.
The bleeding continued, however, as Bohannon drilled a 3-pointer before a Keegan Murray dunk off of a Virginia turnover made it 40-19.
Clark's triple with 3:14 to go finally snapped a near-four-minute Cavalier scoring drought, as Iowa scored 15 in a row and took control of the contest. Beekman beat the buzzer and scored off the glass to complete a late 6-0 Wahoo spurt, but it only cut Virginia's halftime deficit to 14 points, 44-30.
The Hawkeyes, who scored more in the first half Monday than Lehigh registered against the Cavaliers (43) in 40 minutes Friday, were simply on fire. The 44 first-half points were the most allowed by a Bennett-coached Virginia team at JPJ in his 13 seasons.
Iowa made 17 of its 30 attempts from the field (57 percent) in the first half, including 5 of 11 (45 percent) from long range. UVA, meanwhile, shot 13 for 30 (43 percent) and just 2 of 9 (22 percent) from beyond the arc.
UP NEXT
Virginia begins ACC play Friday night, as Pittsburgh comes to town for an 8-p.m. tipoff (ACC Network).
Team Notes
Courtesy UVA Media Relations
Virginia (5-3) lost for just the 11th time under Tony Bennett when scoring 70 or more points (137-11)
UVA is 151-44 in nonconference action under Bennett (84-9 at JPJ)
Iowa shot 56.7 percent en route to a 44-30 halftime lead
UVA went on an 8-0 run in the second half
UVA shot a season-high 52.6 percent from the field
The Cavaliers tied a season low with five made free throws
UVA tied a season high with nine 3-pointers (7 in the second half)
The 44 first-half points by the Hawkeyes marked a season-high vs. UVA
UVA committed just five turnovers
UVA's allowed a season-high 53.6 percent field goal shooting by the Hawkeyes
The Cavaliers have allowed 10 or more 3-pointers in each of their three losses
Series Notes
Virginia is 2-2 all-time against Iowa in the series that dates back to the 1996-97 season
The Cavaliers and Hawkeyes met for the first time in the

ACC/Big Ten Challenge
UVA in the ACC/Big Ten Challenge
Virginia has a 13-8 record in the

ACC/Big Ten Challenge

UVA is 8-4 in the

ACC/Big Ten Challenge

under Bennett
Virginia is 7-3 all-time at home in the Challenge
Player Notes
Double Figure Scorers: Jayden Gardner (18), Kihei Clark (15), Taine Murray (14), Reece Beekman (11)
Murray had a career-high 14 points on 5 of 8 field goals (4 of 6 3-pointers)
Murray's fourth 3-pointer at 1:36 of the second half gave UVA its first lead since scoring the first basket of the game at 19:08
Gardner went 2 of 2 from 3-point range, his first 3-pointers at UVA (11 career)
Clark made a season-high three 3-pointers and has a 10-game 3-point streak dating back to last season
Beekman had a season-high 11 points
Support JerryRatcliffe.com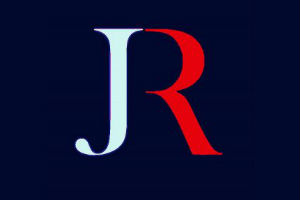 Make a one-time or recurring gift to support JerryRatcliffe.com online below. Your gift is not tax-deductible. Thank you for your support of JerryRatcliffe.com and the "Jerry Ratcliffe Show" podcast!