Cavaliers rally, hang on against Blue Devils for first ACC win
Courtesy UVA Media Relations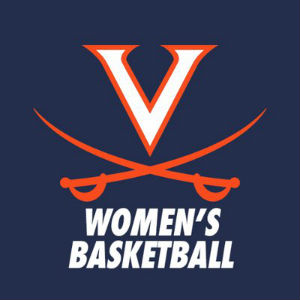 The Virginia women's basketball team picked up a 66-63 victory over Duke on Thursday at John Paul Jones Arena.
Virginia (6-9, 1-3 ACC) went on a 14-0 run between the first and second quarters and converted 11 consecutive field goal attempts to build up a 14-point lead in the first half.
Duke (7-8, 1-3) outscored the Cavaliers 24-13 in the third quarter to take a five-point advantage into the fourth quarter. Virginia trailed by eight with 3:31 remaining when it mounted a 13-1 run to build up a four-point lead with seven seconds remaining and held on for its first conference win.
Senior guard Jocelyn Willoughby scored 24 points to lead the Cavaliers. Senior guard Dominique Toussaint scored 15 points with four assists. Haley Gorecki led the Blue Devils with 27 points and five assists.
HOW IT HAPPENED
After both teams started the game cold, scoring a combined six points on 1-of-12 shooting in the first five and a half minutes of the game, Virginia found its stroke, converting 11-straight field goal attempts. The Cavaliers scored the final six points of the first quarter, including a jumper by freshman guard Carole Miller in the final 37 seconds of the frame.
Toussaint scored the first eight points of the second quarter, hitting back-to-back 3s followed by a layup to give UVA a 22-8 lead with 7:45 remaining in the half. Gorecki ended the run, hitting a 3-pointer that halted a 7:25 scoring drought for the Blue Devils. Duke mounted a 9-2 run late in the first half to narrow UVA's lead to 30-24 at the break.
Duke opened the second half on an 11-2 run, taking a 35-32 lead before back-to-back baskets from freshman guard Kylie Kornegay-Lucas halted the run and put UVA back in the lead 36-35 with 4:42 remaining in the period. With the game tied at 38, Gorecki hit back-to-back 3s for the Blue Devils in a span of 22 seconds to build up a 44-38 advantage. Duke held a 48-43 lead heading into the final period.
A banked-in 3-pointer from freshman guard Shemera Williams with five minutes left in the game pulled the Cavaliers to within two, 53-51, but Duke answered on the opposite end with a 3-pointer from Miela Goodchild followed by an and-one from Mikayla Boykin in a 28-second span to push the lead back out to seven.
Virginia trailed by eight points, 59-51, with 3:38 remaining in the game. Senior forward Lisa Jablonowski hit a layup, followed by a 3-pointer from Toussaint. A 3-pointer from Willoughby tied the game 59-59 with 1:41 remaining. Toussaint dished a pass to Miller for a layup with 51 seconds remaining to give UVA a two-point lead.
On the opposite end, Duke missed a 3-pointer and then got called for a shot clock violation to give the ball back to the Cavaliers. Virginia built up a four-point lead at the free throw line, 64-60. Duke cut the lead to one on a 3-pointer from Boykin with two seconds remaining, but Willoughby iced the game with two more free throws.
FROM HEAD COACH TINA THOMPSON
"It feels really, really good to get that silverback gorilla off our back. You know, so, so often we feel like we're kind of in games or the way we prepare and kind of knowing who we are as a team, we go in knowing, or feeling that this is the this is the game that we should win.
We felt that again tonight, and I'm really, really proud of the effort from start to finish by our team. And first few games you know we go up or we have a lead and then when we went behind, we within kind of hang our heads and take ourselves out of it a little bit and then kind of fight back. We didn't do that tonight.
That's very, in the coach's opinion, who we believe that our team is This was such a good win for us because we are becoming who we are. If we continue to play like this, I feel really good about us putting some wins together. So, I'm really excited for our first-year kids to kind of have an example of what's necessary to win in the ACC and the level at which you have to play at."
NOTES
Virginia did not miss a field goal for a span of 12:29 between the latter half of the first quarter and the first 7:43 of the second period, going 11 of 11 from the field in that time
Virginia shot 57.1 percent (12 of 21) in the first half and 51.1 percent overall (23 of 45). Duke shot 44.9 percent (22 for 49)
Duke held a 27-24 edge in rebounding
UVA had a season-high 16 steals
Duke and Virginia combined for 31 turnovers in the first half (Duke 17, Virginia 14) scoring a combined 25 points off those turnovers (Duke 10, Virginia 15). Duke finished the game with 28 turnovers. Virginia had 23 total
Virginia went 1 of 5 from the field with five turnovers during Duke's 11-2 run in the third quarter
Shemera Williams finished the game with nine steals, one shy of matching the program record for steals in a game. She also scored nine points
This was Willoughby's seventh 20-point game of the year
Willoughby went 11 of 11 from the free throw line. She has made 22-consecutive free throws
Dominique Toussaint was 6 of 10 from the field and 3 of 5 from 3-point range
ON THE HORIZON
Virginia has back-to-back road games, playing at Boston College (8-6, 1-2 ACC) on Sunday, Jan. 12 at 2 p.m. before playing at Wake Forest (9-5, 2-1 ACC) on Thursday, Jan. 16 at 7 p.m.
The Boston College game will be televised on the ACC Network while the Wake Forest game will stream on ACCNX
Virginia returns home on Sunday, Jan. 19 to host Virginia Tech in a Commonwealth Clash game at 3 p.m.
The January 19th game is also the celebration of National Girls and Women in Sports Day. There will be a pregame sports festival on the upper concourse of JPJ beginning at 1:30. The festival will include sports stations for youth eighth grade and under to visit. Those completing all of the sports stations will receive a complimentary t-shirt. There will also be face painting, balloon artist, pop-a-shot, Plinko and a chance to meet Virginia student-athletes. Doors to the arena open at 1:30, 30 minutes earlier than normal. The sports festival is free with admission to the game
TICKET INFORMATION
Reserved single-game tickets are $8 if purchased in advance or online and $10 if purchased at the JPJ Box Office. General admission tickets are $5 if purchased in advance or online and $8 if purchased at the JPJ Box Office. Single-game courtside tickets may be purchased for $15
For more information or to purchase tickets, fans should contact the Virginia Athletics Ticket Office at 1-800-542-UVA1 (8821). Fans can also purchase tickets online at VirginiaSports.com or in-person at the Virginia Athletics Ticket Office in Bryant Hall at Scott Stadium

Comments