Cavaliers total 18.0 blocks in five-set heartbreaker to Clemson
Courtesy UVA Media Relations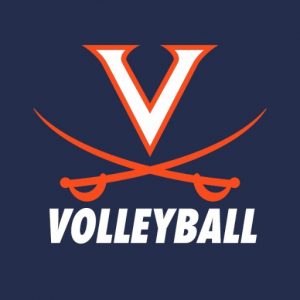 After dropping the first two sets of Sunday's match against Clemson, the Virginia volleyball team was able to force a decisive fifth game, but ultimately it was the Tigers who prevailed. Both teams were knotted 7-7 in the fifth before Clemson sealed the match (25-22, 25-19, 22-25, 26-28, 15-12) by winning eight of the last 13 points.
The Cavaliers (8-8, 1-5 ACC) turned in a season-high 18.0 blocks, which tied for sixth most in program history among five-set matches. Virginia as led by middle blocker Alana Walker, who tied her career high of 11 total blocks, including one solo.
HOW IT HAPPENED 
The opening set saw 12 tied scores and four lead changes. Clemson led for most of the latter half of the frame, but a block solo from UVA's Brooklyn Borum on the outside tied the game, 22-22. Coming out of a timeout, the Tigers put together three straight points to close out the set, 25-22, and take a 1-0 advantage. 
Clemson grasped an early 11-6 lead to start the second. UVA shrank the Tigers' lead to as little as four (23-19) later in the game, but back-to-back Clemson points ended the set, 25-19. Virginia right side hitter Mary Shaffer led the Cavaliers' effort in the second with four kills on six swings and one error. 
In the third, Virginia capitalized on two 4-0 runs to ultimately help itself win the third, 25-22. The Cavaliers had set point, 24-19, before Clemson orchestrated three unanswered, but a kill by Shaffer shut the door on the Tigers' third set comeback attempt. UVA middle blocker Abby Tadder led the way with four kills on eight swings and one block. 
Both teams were tied 23-23 in the fourth. Clemson had match point on three occasions, but a pair kills from Shaffer followed by three straight Cavalier blocks ended the set, 28-26, in favor of Virginia.
A pair of 3-0 runs in the latter half of game No. 5 proved to be the difference. Clemson was led by Kaylee Martin, who had three of Clemson's seven kills in the fifth. The Tigers gave Virginia, one of the nation's best blocking teams, a taste of their own medicine after rejecting the Cavaliers on three straight points, which also gave Clemson match point, 14-10. Virginia would win the next two points, but the match ended on a kill by Clemson outside hitter Crystal Childs.  
NOTES 
Virginia posted a season-high 18.0 blocks, which tied for sixth most in program history among five-set matches … The Cavaliers were one block shy of tying for 10th all-time.
The Cavaliers' 18.0-block performance is also good for second best among all ACC teams in a single match this season … Virginia Tech had 19.0 blocks against Boston College (Oct. 1).
For the second time this season, graduate middle blocker Alana Walker tied her career high of 11 total blocks, including one solo … Walker had 11 blocks in UVA's win at North Carolina (Sept. 26).
Virginia starting libero Kristen Leland poured in a career-high 24 digs … She set her previous career best against in UVA's first win of the season, a 4-1 decision over Central Connecticut (Aug. 28).
Virginia freshman middle blocker Abby Tadder posted a season-high nine kills on 20 swings … Tadder also contributed four block assists.
UP NEXT 
The Cavaliers travel to Florida State on Friday (6:30 p.m.) and Miami on Sunday (1 p.m.).
Friday's contest against the Seminoles is expected to stream on ACCNX.