Chalmers highlighted on Wuerffel Trophy Watch List
Courtesy UVA Media Relations
Junior Chayce Chalmers is one of 115 players highlighted on the Wuerffel Trophy Watch List, College Football's Premier Award for Community Service. The trophy honors college football players who serve others, celebrate their positive impact on society and inspire greater service in the world.
Chalmers is recognized for the second time in the preseason for his work off the football field. Earlier this month he was nominated for the Allstate AFCA Good Hands Team. Last season he took home two of UVA highest honors at the annual Hoos Choice Awards. He was a recipient of the ACC Top VI award, annually given to student-athletes who have given the most in terms of service to the University and the Charlottesville communities. Additionally, Chalmers was presented with the UVA Distinguished Student-Athlete Scholarship Award which is given to a rising fourth year student-athlete who has distinguished themselves for their efforts within the athletics department and community.
Originally a member of the UVA Groundskeepers, Chalmers is now the leader of the group made up of student-athletes and coaches as they fight for social justice and equity. He has volunteered at The Equity Center as a mentor to middle school students in the Charlottesville area, is a weekly visitor at the Brooks YMCA Afterschool Program as a mentor and speaker, helped organize non-profit bake sales for Challah for Hunger and a volunteer at Camp Holiday Trails helping clear trails for campers all in his time at UVA.
Chalmers has seen action in 21 games for the Cavalier defense over the last two seasons and last year was named to the ACC Academic Honor Roll.
Nominations for the Wuerffel Trophy are made by the respective universities' Sports Information Departments and will close on October 14. An up-to-date list of nominees can be found at www.wuerffeltrophy.org beginning on August 1. Semifinalists for the award will be announced on November 1, and finalists will be announced on November 22.
The formal announcement of the 2022 recipient is scheduled to be made on December 8, and the presentation of the 2022 Wuerffel Trophy will occur on February 24, 2023.
Support JerryRatcliffe.com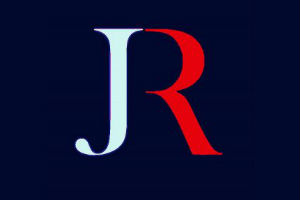 Make a one-time or recurring gift to support JerryRatcliffe.com online below. Your gift is not tax-deductible. Thank you for your support of JerryRatcliffe.com and the "Jerry Ratcliffe Show" podcast!