Charlottesville's finest to battle in Women's Senior State Am quarters
By Jerry Ratcliffe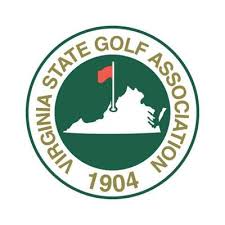 Charlottesville hasn't traditionally boasted a strong field of women's golfers over the past couple of decades, however two of its finest will clash Wednesday for the right to advance to the semifinals of the 63rd VSGA Senior Women's Amateur Championship.
Natalie Easterly, who won the event in 2008 and 2018, will square off with Keswick's Andrea Miller in a 10:24 a.m. quarterfinal match at the Homestead Resort's Old Course in Hot Springs.
Easterly, the No. 2 seed in the event, was two down to No. 15 seed Cindy Hollingshead of Manakin Sabot in the Round of 16 before the Charlottesville golfer parred the 16th and 17th holes to square the match. Then Easterly scored her third consecutive par on the downhill par-3 18th to win the match, while Hollingshead bogeyed.
Miller hardly broke a sweat on her way to victory over No. 10 seed Peggy Freeman of Richmond. The seventh-seeded Miller blitzed to wins on the first five holes and closed out Freeman, 9 and 7, after only 11 holes.
All of the top four seeds in the event advanced to the quarterfinals, with No. 1 Shelley Savage of Alexandria defeating Bev Lane of Great Falls, 3 and 2; while No. 3 Mimi Hoffman of Springfield defeated No. 14 Karla Knight of Richmond, 4 and 3. Meanwhile, No. 4 Joanne Kitusky of Glen Allend downed No. 12 Amy Phelan of Reston, 3 and 1.
Comments