Chris Long Foundation's new 'EdZone' program impacts area students
Courtesy Chris Long Foundation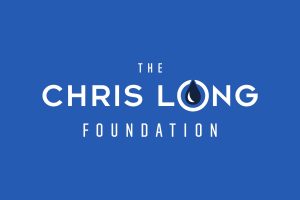 This Friday, the Chris Long Foundation, in partnership with FirstBook and Charlottesville City Schools, will be hosting a book distribution and book reading at Burnley-Moran Elementary School as part of the Foundation's new EdZone program.
Two-time Super Bowl Champion Chris Long will serve as a guest reader for the event. After the reading, students will be able to chat with Long and ask him questions about his own school experience, his family and interests, and his time in the NFL.
EdZone is the newest program created by the Chris Long Foundation to advance educational equity issues in communities around the United States. In May the Foundation will work in Charlottesville with Charlottesville City Schools and First Book to distribute over 2,500 books at Burnley-Moran Elementary School. For the start of the 2022-23 school year, the Chris Long Foundation and Charlottesville City Schools will support the distribution of essential needs items such as hygiene products, socks, and clothing to students.
"Charlottesville is my hometown and where I've chosen to put down roots and raise my family. I'm excited to give back to a community that gave so much to me," said Long, founder of the Foundation. "Every child deserves a chance to succeed in school and that starts with children having the right tools, like books that they are excited to read. This is our first book reading event in Charlottesville and we can't wait to build out our program and partnerships."
"We are so appreciative of the Chris Long Foundation for continuing to meet the needs of our CCS students and families," said Bianca Johnson, Coordinator of Student and Family Engagement. "Thank you to Chris for giving us the gift of your time, as well as to First Book for partnering with CCS and the Foundation for the upcoming book giveaway. We look forward to future collaborations."
Pre-k to fourth grade students in Burnley-Moran Elementary School will be receiving books through the First Book marketplace that allows teachers to select book titles that best suit their students' needs and interests. These books will supplement school and classroom libraries and ensure that students have access to high-quality, culturally-relevant titles that will help improve early literacy skills and build a lifelong love of reading.
"We're thrilled to be working with the Chris Long Foundation and Charlottesville City Schools to support their great work to get these amazing books to the kids who need them most," said Dana Bond, SVP of Strategic Alliances for First Book. "Together, through this powerful effort, we are working to ensure education equity for children in underserved communities."
The book distribution this Friday will be the first of many initiatives of the newly created EdZone program. The Chris Long Foundation will continue working with local non-profits and schools in St. Louis, Philadelphia, and Charlottesville to help improve the lives of students throughout these cities.
About The Chris Long Foundation
The Chris Long Foundation is a nonprofit, founded by two-time Super Bowl Champion and 2018 NFL Walter Payton Man of the Year Chris Long. By bringing together a community of elite athletes and passionate fans, the Chris Long Foundation relentlessly serves our overlooked neighbors, both domestic and international, by creating solutions for clean water and education access. Visit www.chrislongfoundation.org to find out more.
About First Book
Founded in Washington, D.C., in 1992 as a 501(c)3 nonprofit social enterprise, First Book is a leader in the educational equity field. Over its 29-year history, First Book has distributed more than 225 million books and educational resources, with a retail value of more than $2 billion. First Book believes education offers children in need the best path out of poverty. First Book breaks down barriers to quality education by providing its Network of more than 525,000 registered teachers, librarians, after school program leaders, and others serving children in need with millions of free and affordable new, high-quality books, educational resources, and basic needs items through the award-winning First Book Marketplace nonprofit eCommerce site. The First Book Network comprises the largest and fastest-growing community of formal and informal educators serving children in need.
First Book also expands the breadth and depth of the education field through a family of social enterprises, including First Book Research & Insights, its proprietary research initiative, and the First Book Accelerator, which brings best-in-class research-based strategies to the classroom via relevant, usable educator resources. First Book Impact Funds target support to areas of need, such as rural communities or increasing diversity in children's books.
For more information, visit firstbook.org or follow the latest news on LinkedIn, Instagram, Facebook, and Twitter.