Clark's composure allows Cavaliers to survive Fighting Irish
By Kenneth Cross
JerryRatcliffe.com Correspondent
Virginia point guard Kihei Clark once again showed in Saturday's 57-55 win over Notre Dame that replacing his skills, abilities, and basketball intelligence will not be an easy chore going into next season. The fifth-year player helped the Cavaliers survive an upset bid by the Irish.
In addition to leading all UVA scorers with 15 points, Clark broke the all-time assist record at Virginia as he fed Jayden Gardner with a pass early in the second half, which allowed Virginia to tie Notre Dame at 31-31 after the Irish had taken their first lead on six points in the first 1:41 after the break.
Clark finished with four assists, breaking former Cavalier John Crotty's mark of 683, as his third assist was early in the half, which gave him 684.
"It means a lot," said Clark. "I think being a point guard, I think assists are something that has to do with you being at that position, but it's a team award. You know, the guys make a lot of shots and I give the credit to them." 
After Virginia took a 47-42 lead with 9:45 remaining on a layup by Armaan Franklin, the Cavaliers finished the game only 2 of 11 from the field as Clark had the last basket of the game, which gave Virginia a 55-50 lead with 3:22 remaining.
Clark also made 3 of 4 free throws, which allowed Virginia to cling to a 57-54 lead with 22 seconds remaining. 
"It's hard to just acknowledge what he has done from start to finish in almost every area, and I think a lot of people identify with him," explained Virginia coach Tony Bennett. 
Gardner then missed the front end of a one-and-one with nine seconds remaining. He fouled Notre Dame guard Trey Wertz, who made his first free throw and missed the second.
Wertz was able to get Notre Dame's offensive rebound and he kicked it to Dane Goodwin, who was alone on the left wing. Goodwin missed the potential game-winning three-pointer for the Fighting Irish and Virginia survived.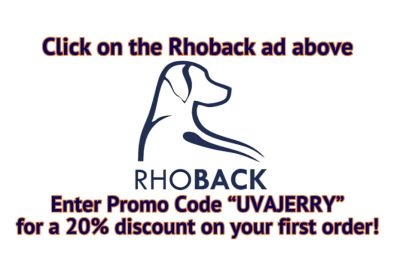 "I was thinking that last year he was shooting about 50 percent," noted Clark. "We got lucky and it just feels good to get a win, especially this late in the season, and you know you appreciate those."
Clark netted a triple when Reece Beekman and Armaan Franklin joined him in making three 3-point shots in a row and Virginia led 17-13 some eight minutes into the game. 
He also scored on a pair of layups off the left side of the floor as the Cavaliers were able to post a 29-25 lead at halftime. 
Notre Dame head coach Mike Brey complemented Clark as he once again had a solid outing against the Fighting Irish.
"He just said that I am a winner and he has watched me develop throughout the years, so I appreciate the love and praise that I get from a lot of the coaches from the ACC," commented Clark. "I know we have a lot of highly touted coaches in this league."
Virginia won by three at Louisville on Wednesday night and then took the two-point win on Saturday. The Cavaliers are finding ways to win, even in such close games where the offensive attack will not allow them to blow anyone away. They focus on mastery of skills and execution to provide wins.
"We kind of preach little things in practice and it shows up in the games in certain moments," explained Beekman, who played nearly 37 minutes. "I feel like that we just kind of need to work on those little things."