Clemson wallops Virginia; Can Tony Bennett fix this or is the season unsalvageable?
By Jerry Ratcliffe
Okay, now you can reach for the panic button.
After Virginia imploded in the second half, once going 11 minutes without a basket, and scoring only two field goals the final 17 minutes, 34 seconds in a lopsided 67-50 loss to visiting Clemson on Wednesday night, Cavalier fans have lots of reasons to worry.
The Tigers snapped an 11-game losing streak to UVA, including the last eight in Charlottesville, as they scored 24 points off 14 Cavalier turnovers and dominated the paint, outscoring Tony Bennett's struggling team, 22-12, in the lane. Virginia had not lost by 17 or more points at home since 2011 when Boston College won, 63-44.
"We've got a lot of work to do, that's real," Bennett said after watching UVA slip to 7-5 on the season, the worst start by a Cavalier team since Dave Leitao's last team in 2008-09 (Virginia finished 10-18 that season). "That's a very solid (Clemson) team we played and we'll keep working to improve. I just kept telling the guys to keep battling, keep battling, keep trying to be as tough as you can."
While those fans who festoon themselves in orange and blue may be tempted to throw in the towel, Bennett is not giving up the ship.
"You keep battling. Who knows?" Bennett responded when quizzed on whether he has the pieces to turn this team around going into the new year. "I'd be lying if I said, 'Oh, absolutely' [the pieces are there]. But you just keep working.
"Maybe someone's going to emerge as guys get more experienced, but never ever have I said, 'We're going to find out in this room.' Do we have the group of guys we can go through adversity and then keep trying to grow from it, and just keep showing up and keep knocking? That's all you can do in these spots.
"But can we get this turned around? Absolutely. You pursue that and no matter what you just keep getting better. I can't say, 'We got this,' and I can't say, 'No way.'"
Everyone knew heading into this season that points were going to be hard to come by. With Sam Hauser, Jay Huff, Thomas Woldetensae and Trey Murphy exiting, it left the Cavaliers nearly bankrupt on offense. Three of those guys are playing in either the NBA or G-League, and the unexpected rise of Murphy from nearly unknown to the 17th pick in the first round particularly surprised the UVA coaching staff, who thought he would return for another year.
No wonder Virginia scrambled to the transfer portal in order to find some scoring help. Armaan Franklin, who was a solid 3-point shooter and the most-improved player in the Big Ten, jumped off the sheet and the Cavaliers lured him to the ACC. Jayden Gardner, an accomplished big man from East Carolina, was another.
Both have been somewhat inconsistent of late, which has been the norm for this team. One night, Gardner will be on and Franklin may not be.
Reece Beekman, who has struggled with his scoring during this rough start, scored a career-high 20 against the Tigers (including 3 of 5 from beyond the arc). Franklin, who has struggled from the perimeter, was only 1 for 7 against Clemson, but managed to score 13 points. Gardner had nine points and six rebounds, but only two other Cavaliers managed to score at all. Kihei Clark had six and Kadin Shedrick two.
Virginia shot only 21.7 percent (5 for 23) in the second half as Clemson slowly pulled away.
"We had a nice little spurt in the second half and cut it to two or three, and that's where a breakdown occurred," Bennett said.
Trailing 35-27 at the break, Virginia came out hot in the second half with an 8-2 run and drew within a field goal of the Tigers at the 17:34 mark.
And that was it.
The Cavaliers didn't make another bucket until Franklin's jumper with 6:31 to play. UVA's next basket came with 48 seconds to go on a triple by Beekman.
While message boards ran rampant with doom during and following the game, staggering out of the blocks shouldn't be shocking. Consider that Kihei Clark and Beekman (a sophomore) were the only two returning players with any real experience in Bennett's system.
Gardner and Franklin were transfers and are trying to learn on the fly. Shedrick is essentially a newcomer. Igor Miličić and Taine Murray are true freshmen, and Carson McCorkle might as well be.
Associate head coach Jason Williford classified this season "a work in progress," well before the first game.
If that isn't enough to discourage even the most positive-thinking Cavalier, Virginia hasn't lived up to its reputation as a great defensive team. The blueprint for Bennett's success has been defense. He dedicates the majority of his practices to that side of the floor and takes great pride and joy in suffocating opponents with lockdown defense.
We are accustomed to seeing UVA ranked in the top three nationally in defensive efficiency, if not No. 1 in the land. After Wednesday night's debacle, the Cavaliers stood at No. 54.
Solid defense and ball protection are tenets of Bennett Ball, from Tony's father, Dick Bennett, passed down to son. This team is violating those tenets at a highly alarming rate.
But the Cavaliers believe they're not done as they take a Christmas break before returning to a schedule filled with 18 ACC games beginning on New Year's Day with a date at Syracuse, the first of three straight road games, including a return engagement at Clemson (Jan. 4) and at North Carolina (Jan. 8), before returning home on Jan. 12 against rival Virginia Tech.
Who knows what Virginia might look like by then.
"We're just trying to figure it out on both ends of the floor," Beekman said. "With this new group, I feel like we still have time to develop. I feel like this (Christmas) break might help us, everybody recuperating and everybody getting a break from basketball and coming back with a whole different mindset."
If not, it's going to be a long, long season for Virginia basketball. Go ahead and reach for that panic button. It's time.
Support JerryRatcliffe.com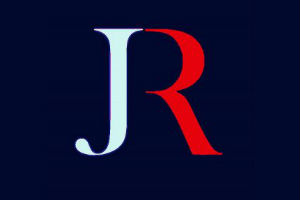 Make a one-time or recurring gift to support JerryRatcliffe.com online below. Your gift is not tax-deductible. Thank you for your support of JerryRatcliffe.com and the "Jerry Ratcliffe Show" podcast!