Cold-as-ice Virginia loses for first time to James Madison
By Jerry Ratcliffe
Tony Bennett warned his basketball team what slow starts can do to its chances after falling behind by 21 points to Iowa in the ACC/Big Ten Challenge a week ago. Apparently the message didn't sink in.
Virginia came back from that huge deficit only to lose 75-74 to the Hawkeyes. The Cavaliers started better and managed to pull out a one-possession win against Pitt last Friday night in the ACC opener.
Bennett told his team that "lukewarm isn't going to do it for us."
UVA wasn't even lukewarm on Tuesday night at JMU. Stone cold would have been more appropriate, as the Cavaliers, a 5.5-point road favorite, were ambushed 52-49 by the Dukes. Bennett had cautioned his team that it would be a tough test before a sellout crowd of 8,500, the largest crowd to ever see a basketball game in the city of Harrisonburg.
The Dukes, 0-11 all-time against Virginia, jumped all over the cold-shooting Cavaliers in the first half. JMU went on a 22-1 run as UVA missed 10 consecutive shots, including a paltry 1-for-14 from behind the arc, as the Dukes of Mark Byington's (a former Pete Gillen assistant at Virginia) owned a 24-14 lead at the break. The 14 points were the lowest score of any half by UVA in the Bennett era.
While UVA clawed its way back in the second half and even jumped into the lead on three occasions late (45-44, 47-46, and 49-48 at the 1:28 mark), Armaan Franklin and Kihei Clark both missed 3-point attempts down the stretch that fell short.
The Dukes improved to 8-2, while Virginia dropped to 6-4 on the season, as the Cavaliers now go on an extended exam break before returning to action against Fairleigh Dickenson on Dec. 18.
Over the last seven seasons, Virginia was 68-7 against non-conference competition, but is currently 5-4 this season.
Reason to panic?
Bennett, whose frustration was evident from wire-to-wire, cautioned his fan base before the season that this was the "newest team" he had ever coached. Associate head coach Jason Williford also said numerous times, "We are a work in progress."
Both were candid. After losing around 80 percent of its scoring to the NBA, everyone, including Bennett and Williford, were wondering where scoring would come from.
Virginia wasn't expecting Trey Murphy to go early to the big league and thus didn't recruit to fill the void. Bennett had to pluck Indiana transfer Franklin — the Big Ten's most improved player last season — from the portal in hopes of bringing some scoring power to the Cavaliers.
While Franklin has shown flashes, he hasn't been lately. The former Hoosier has missed his last 19 attempts from the 3-point line, going back to late in the first half of the Providence game. He's not the only Cavalier in a slump from the arc, as sophomore guard Reece Beekman is 3 of 19 for the season.
Yet, Virginia continued to launch bomb after bomb in the first half, shooting blanks as only Clark managed to connect on one of 14 Cavalier long-distance attempts.
"We got a little rushed and panicked at times," Bennett said after the loss to JMU. "But you've got to be in these settings to figure it out. Hopefully some of these lessons will stick."
If the lessons don't stick, this team will be remembered for all the wrong reasons.
Support JerryRatcliffe.com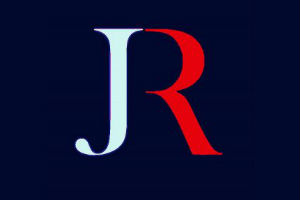 Make a one-time or recurring gift to support JerryRatcliffe.com online below. Your gift is not tax-deductible. Thank you for your support of JerryRatcliffe.com and the "Jerry Ratcliffe Show" podcast!