Colleen Shearer returns to women's lacrosse staff
Courtesy UVA Media Relations
Virginia head coach Julie Myers announced Thursday that Colleen Shearer has rejoined the women's lacrosse coaching staff.
Shearer spent 19 seasons with the Cavaliers as an assistant coach and associate head coach before leaving in 2017 to become the head coach at Bridgewater College. Shearer was honored as the IWLCA National Assistant Coach of the Year in 2010 in the second year of the honor's existence. During her time in Charlottesville, she played an integral role in the program's run to the 2004 NCAA Championship while also reaching the title game in 1998, 1999, 2003, 2005 and 2007. Shearer won five ACC titles while coaching 63 All-Americans, four Academic All-Americans and six Tewaaraton finalists (including one winner, Amy Appelt in 2004) and five National Player of the Year selections from the IWLCA or Inside Lacrosse.
"To get Colleen Shearer back on our staff and with our program is a huge win for us," Myers said. "She will add so much intensity, creativity and knowledge to the office and to the field. Over the last five years, Colleen has met with and worked with so many coaches in various settings, from a college setting to the US National Team," Myers said. "She has been a part of hugely successful programs and has helped the coaches and the players grow and thrive. Colleen has trained hundreds of lacrosse players of all ages in and around central VA."
After leaving Bridgewater, Shearer served as a volunteer assistant coach for James Madison's 2018 NCAA Championship squad, helping to lead the Dukes to a program-best 22-1 record that season. She has been a volunteer coach for Richmond for the past two seasons.
Since 2017, Shearer has also served as the Assistant General Manager for the US Women's National Team.
She began her coaching career with an impressive stint as the head coach at Wagner University in Staten Island, NY. The inaugural coach of the Seahawks program, Shearer started the Division I program from scratch.
Shearer has served on the IWLCA Recruiting Committee and All-American Committee, is a NASM Certified Personal Trainer and holds a certification in AFFA Group Exercise.
Shearer's additional coaching experience includes a season as the general manager of the Baltimore Ride,  a founding member of the United Women's Lacrosse League (UMLX)- the world's first professional women's lacrosse league.
As a player, she was a member of the US National Developmental Team and was a three-time All-American at Rowan. She led the Profs to the 1995 NCAA Championships, their first appearance in the tournament. Shearer led the nation in assists in both 1994 and 1995 and finished her collegiate career ranked fourth all-time in assists. She also holds two of the top eight single-season point totals in NCAA history.
Support JerryRatcliffe.com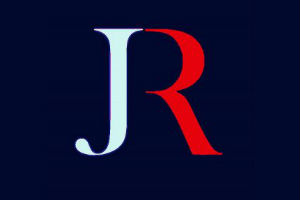 Make a one-time or recurring gift to support JerryRatcliffe.com online below. Your gift is not tax-deductible. Thank you for your support of JerryRatcliffe.com and the "Jerry Ratcliffe Show" podcast!