College football needs to clarify what targeting really is
Mendenhall left confused and frustrated
By Jerry Ratcliffe
After watching two controversial targeting calls overturned in Virginia games at Miami and Louisville, I couldn't help but ask Bronco Mendenhall about those rulings during his weekly press conference on Monday.
My question was brief and to the point: Have you sent any game tape to the ACC office in relation to any of the targeting calls, or do you write off [the calls] as it's "just football?"
Bronco was just as brief and to the point before we probed deeper into the controversy.
"No, it's not just football," Mendenhall said. "And, no, I haven't (sent in video of the controversial calls and replays). I've had plenty of conversations on the field, and I'm currently at a loss for what the definition (of targeting) is."
So are the rest of us.
Two weeks ago, UVA receiver Keytaon Thompson drew an initial targeting call on the Cavaliers' second possession of the game. After review, officials ruled there was no targeting. Thompson continued to play, and made a huge impact in the game.
Last Saturday in Louisville, UVA's most lethal receiver, Dontayvion Wicks, was clobbered running a route across the middle. He was defenseless and obviously suffered a concussion from the hit, which came on the Cavaliers' game-opening possession. Wicks did not return to the game and as of Monday, Mendenhall did not have an update on his prized receiver's status for this Saturday's home game with Duke.
The ruling was initially targeting, but again, overruled by game officials.
Mendenhall is clearly frustrated, as are many coaches across the country. No one truly knows the definition of targeting, which requires the guilty party an immediate ejection.
Another writer mentioned that Notre Dame coach Brian Kelly was highly critical of the call that expelled his player in the Irish win over Virginia Tech, and if there is such a feeling among coaches, does the rule need to be better-defined? Whose desk does it have to land on to clear up the matter?
"There is a process, and there's the rules committee, and then, yeah, there's a long and also a thorough process, and it's not fast, is what we're finding," Mendenhall said. "The feedback usually is relevant, and sometimes the feedback isn't welcome, but when you consider the sources and the variety of sources and the volume of sources that it's coming from, I think we all just want to get it exactly right.
"We had one in Miami and we had one in our last game at Louisville, and the officials literally are scratching their heads as I'm visiting with them and so am I, and we're working together to try to get it right and we have a ways to go."
Mendenhall's statements reminded me of an exchange I recently had with a former ACC head coach who was asked by former league commissioner John Swofford to serve on the national rules committee. The coach didn't really want to do it, but did so to appease Swofford.
The coach was stunned to learn that at the time, there were very few football coaches on the rules committee, which was composed mostly of athletic directors who had never played football or coached football. All divisions — FBS, FCS, Divisions II and III — were represented on the committee.
Frustrated, the coach served one term and resigned his spot because he could see that things were going nowhere because the majority of the group were people who didn't know football.  What's wrong with that picture?
No wonder everyone is scratching their heads over the definition of targeting, but college football needs to make this a priority — get it right for once and for all. If the NCAA really cares about "player safety," then this must cease.
"It's just clear by how that is, and I think everyone knows the wording of the rule, the interpretation of the wording is really a challenge," Mendenhall said. "That's exactly where we are."
C'mon college football, clear it up, make it clear enough to be consistent, get it right.
Support JerryRatcliffe.com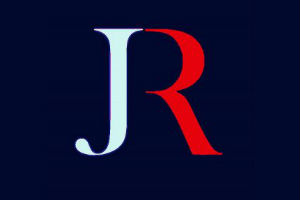 Make a one-time or recurring gift to support JerryRatcliffe.com online below. Your gift is not tax-deductible. Thank you for your support of JerryRatcliffe.com and the "Jerry Ratcliffe Show" podcast!