Conners leads UVA program record nine on USILA All-America Team
Courtesy UVA Media Relations
Virginia placed a program record-nine players on the 2021 USILA All-America team, announced by the United States Intercollegiate Lacrosse Association.
Highlighting the nine selections was first-team member long-stick midfielder Jared Conners who was also named the Lt. Donald MacLaughlin Jr. Outstanding Midfielder of the Year. Midfielder Connor Shellenberger joins Conners on the first team. Face-off midfielder Petey LaSalla was named to the second team, while attackman Matt Moore and defenseman Kyle Kology were named to the third team. Midfielder Dox Aitken, attackman Payton Cormier, goalie Alex Rode and defenseman Cade Saustad round out UVA's nine All-America honorees.
UVA's previous best was eight All-Americans in a season, which has been done nine times (1953, 1973, 1980, 1995, 2000, 2003, 2006, 2010, 2012).
Conners (Gr., Pittsford, N.Y.) is the first Cavalier to win the nation's top midfielder award since Kyle Dixon in 2006. Conners is also the sixth Cavalier to win the award, which ranks No. 3 all-time among all schools. Conners, one of the nation's most prolific long-stick midfielders, is the 16th Cavalier all-time to earn first-team All-America honors multiple times. Conners is the first long-stick midfielder to win the MacLaughlin Award since 2012 when Duke's C.J. Costabile took home the honors. Conners leads all non-faceoff players in the nation with 77 ground balls and is No. 13 in the nation with 21 caused turnovers. Always a threat to score, Conners has two goals and six assists. He is UVA's all-time long-pole career scorer with 33 points on 18 goals and 15 assists. He and Aitken share the program record for career games played at 75. Conners also earned All-ACC accolades.
Shellenberger (R-Fr., Charlottesville, Va.) leads the nation's freshmen with 67 points, which ranks No. 8 in the nation overall. He is No. 9 in the country with 36 assists. His 67 points and 36 assists are a UVA freshman single-season records and he is the only UVA freshman in program history to join the 30-30 club. Shellenberger also earned All-ACC accolades.
LaSalla (Jr., Miller Place, N.Y.) earns his first career nod. He is No. 1 in the nation with 241 faceoff wins and is No. 10 in the nation with a 63.4 percent winning mark. LaSalla is No. 5 in the nation with 121 ground balls and has scored a career-high nine goals and has 15 points on the year. He has won 20+ faceoffs in four different games this season, which is a program record. LaSalla also earned All-ACC accolades.
Moore (Sr., Garnet Valley, Pa.) earns his second USILA All-America honor of his career after being named honorable mention in 2019. Earlier this season he became the fifth Cavalier in program history with 100+ goals and 100+ assists in a career. He also earned All-ACC honors and is second on the team with 60 points.
Kology (Sr., Chatham, N.J.) receives his first career All-America accolade from the USILA. He is No. 8 in the nation with 23 caused turnovers. Kology also has 31 ground balls.
Aitken (Gr., Villanova, Pa.) earned his fourth-career honor from the USILA. He was a two-time first-team honoree in 2018 and 2019, while also taking home honorable mention honors in 2017. Aitken has 16 goals and four assists on the season. He is UVA's all-time career point and goal leader by a midfielder and his 137 goals are tied with Chris Bocklet for No. 5 overall in program history. His 173 career points rank No. 17 all-time by a midfielder in the history of DI men's lacrosse.
Cormier (So., Oakville, Ontario) earns his first career nod on a USILA All-America team. He leads UVA with 40 goals, which ranks No. 10 in the nation.
Rode (Timonium, Md.) earns his first career accolade on a USILA All-American team. His 37 career wins between the pipes ranks No. 4 all-time in UVA history and his 571 career saves are No. 3 in program history and are the fifth-most among all active players in the country. He currently is saving 54.9 percent of shots between the pipes in 2021, while posing a 11.54 goals against average.
Saustad (R-So., Dallas, Texas) earns his first career accolade on a USILA All-American team. He has helped keep some of the nation's top attackmen in check this season, highlighted by helping keep Georgetown's Jake Carraway out of the goal-scoring column in the NCAA quarterfinal. It snapped his nation-leading 44-goal scoring streak. Saustad has 34 ground balls and 16 caused turnovers.
This is the first USILA All-America team since 2019. Due to the COVID-19 pandemic, they did not release a 2020 All-America team.
Support JerryRatcliffe.com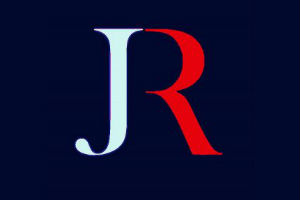 Make a one-time or recurring gift to support JerryRatcliffe.com online below. Your gift is not tax-deductible. Thank you for your support of JerryRatcliffe.com and the "Jerry Ratcliffe Show" podcast!