Cormier, Shellenberger spark Virginia over No. 8 Brown as Hoos advance to NCAA lacrosse quarterfinals
By Jerry Ratcliffe
Lars Tiffany's unseeded Virginia lacrosse team was battling for its postseason life midway through the third quarter of Saturday night's NCAA first-round matchup at No. 8 seed Brown.
In a wide-open, greyhound's-pace game, Tiffany was looking for a sea change. Thanks to offensive coordinator Sean Kirwan and some of the less-heralded Cavaliers, the head coach got exactly what he needed.
"It was 9 to 9," Tiffany recalled in his postgame press conference, and he was wondering when things might change the flow of the game. "And, so what changed that? Petey LaSalla started to dominate."
LaSalla, who won 20 of 31 faceoffs in the game (including 11 of 15 in the second half) was a key factor, along with the scoring of junior attacker Payton Cormier and freshman goalkeeper Matt Nunes as Virginia broke away from the 9-all deadlock and reeled off eight unanswered goals. The Cavaliers' defense bottled up Brown's offense, holding the Bears scoreless for over 20 minutes for a 17-10 win.
With the victory, the two-time reigning national champs remain on the throne for at least another week. UVA, now 12-3, advances to next weekend's quarterfinals against the winner of Sunday's Maryland vs. Vermont game. Maryland, the tournament's No. 1 seed and undefeated after 14 games, defeated the Cavaliers in a previous meeting this season by a 23-12 score in D.C.
"I think Petey and Gable Braun won every faceoff in the fourth quarter and we just exerted ourselves," Tiffany said. "Brown was causing us to be discombobulated and that created turnovers in the first quarter. They were creating turnovers near the top of our box and we didn't have anyone back there."
Brown, which finished the season 10-5, battled to a 7-7 halftime draw and tied things up again at 9-all with 8:08 to play in the third quarter.
Kirwan, who has spent the last eight seasons (the last six at Virginia) at Tiffany's side, assured his boss that adjustments were beginning to turn the tide.
"Sean started dissecting [Brown's] defense and really understanding what [Brown coach Mike Daly] was doing," Tiffany said. "At halftime, I said to [Kirwan], 'Hey, are we getting comfortable?' Sean said every possession has gotten more and more comfortable and that although we  haven't scored enough, we're getting close.
"There's no one I trust more to run offense in this world than Sean Kirwan, and then I saw that happen in the second half."
Tiffany did indeed, as the Cavaliers went on a scoring parade. Xander Dickson broke the 9-9 tie with 5:39 to go in the third, then Jack Peele, Cormier and Matt Moore added to the tally for a 13-9 lead heading into the final quarter, which had to be a bit of comfort to the coaching staff because Virginia was 11-0 this season when leading after three periods.
Cormier, who finished with five goals on nine shots, added back-to-back scores early in the fourth quarter, including an impressive left-handed shot (assisted by Shellenberger) for a 15-9 lead, another indication that UVA would be victorious. The Cavaliers are now 23-0 all-time when scoring 15 or more goals in the NCAA Tournament. It was Cormier's 48th goal of the season.
Shellenberger, the sensational UVA sophomore and a finalist for the Tewaaraton Award (lacrosse's Heisman), posted a career-high eight points, including four goals on six shots. He had three assists in the second half.
Shellenberger, a product of Charlottesville's St. Anne's-Belfield School, has played his way out of an injury and was inspired by the hostile environment at Brown and the moment.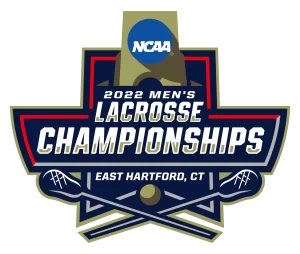 "I think when you get in the month of May, these games are just different," Shellenberger said. "When you sit down and realize that you could go home tomorrow and the thing that you love so much, and that you've prepared for your whole life, could be over the next day, there's a little bit different motivation going into that game. A different emotion and passion comes out, so I think that's why everyone loves the month of May."
Nunes recorded 16 saves and had a .615 save percentage. Brown took 44 shots (26 on goal) compared to UVA's 46 and 26, respectively. No one appreciates Nunes more than his coach.
"First off, he's really talented," Tiffany said. "He's a very good goalie. Second, he's got the right mental and emotional approach. Brown got a couple of goals there in the first quarter and got some more in the second quarter. I talked to him at halftime and it's, 'I'm good.'
"He wants the big moments. He doesn't shy away from it, so that's what it really comes down to … the unknowns. You're a first year, your first NCAA Tournament game where there's no tomorrow guaranteed. For him to make 16 saves against a team that can bring some serious heat, that was a real key going into this game because we knew Brown was going to keep shooting.
"Despite him not getting off to a great start, the composure he showed, we're absolutely fortunate to have him be our last line of defense."
Game Notes
Courtesy UVA Media Relations
With the win, Virginia improved to 57-33 (.633) all-time in NCAA Tournament contests. 
UVA made its 41st NCAA Tournament appearance, which is No. 3 nationally among Division-I programs all-time. 
UVA won its ninth consecutive NCAA Tournament game, a streak that began in 2019. Its nine straight tournament wins are a program record. 
Virginia is 9-1 all-time under the direction of head coach Lars Tiffany. 
UVA improved to 13-2 all-time against Brown and earned the program's first true road win at Stevenson-Pincince Field. 
For his career as a head coach, Tiffany improved to 44-23 (.657) at Stevenson-Pincince Field. 
Virginia improved to 4-0 in night contests this season. 
Matthew Nunes became first UVA freshman goalie to win an NCAA Tournament game since Derek Kenney helped the Cavaliers go 3-0 in the tournament en route to winning the program's second NCAA title in 1999.
Shellenberger is currently averaging 3.60 goals per game, 2.80 assist per game and 5.60 points per game in five career NCAA Tournament appearances. His goals-per-game average and point-per-game average currently leads UVA all-time, while his assists-per-game average is currently good for No. 4.
Payton Cormier became the 21st player in program history to post five goals in an NCAA Tournament game, which is tied for fourth all-time in UVA history.
Matt Moore finished with two goals and two assists. In 10 career NCAA Tournament games, Moore is now tied for seventh in UVA history with 22 goals and tied for fourth with 41 points.
With 12 ground balls, Petey LaSalla became UVA's career leader in ground balls in NCAA Tournament games. In his ninth NCAA Tournament appearances, LaSalla (57 GBs) topped David Jenkins' previous record of 54.