Cross Country: UVA men, women finish seventh at NCAA Southeast Regional
Courtesy UVA Media Relations
Both the Virginia men's and women's cross country teams finished in seventh place at the NCAA Southeast Regional Championships in Anchorage, Ky. on Friday.
Running in the opening race, the Virginia women totaled 229 points and were led by the 26th-place finish of freshman Margo Appleton. She ran the 6,000-meter course in a time of 20:57.3. UVA's next best finisher was also a first-year. Mia Barnett crossed the finish line with a time of 21:22.4. Graduate student Michaela Meyer was 49th at 21:27.4 and senior Helena Lindsay was 59th at 21:41.7. Sophomore Ellie Desmond rounded out the Cavaliers' scoring with a 61st-place finish completing the course in 21:43.6. UVA entered the race as the ninth-ranked team for the region.
In the men's competition, Virginia was once again led by junior Rohann Asfaw. He placed 23rd to earn all-region honors with a time of 29:57.5. Also picking up all-region honors was Derek Johnson who captured 25th place with a time of 30:00.0. Freshmen Nate Mountain and Jacob Hunter were 45th and 48th, respectively, with times of 30:37.8 and 30:40.0. Peter Morris occupied UVA's final scoring position, placing 54th at 30:48.0. The Cavaliers, who totaled 190 points during the event, entered the race as the No. 10 seed in the region.
The top two men's teams and top two women's teams at each of the nine NCAA regional meets automatically qualify for NCAA Championships. The NCAA Cross Country Selection Committee will announce the remaining 13 NCAA Championships team spots to teams of their choosing that did not automatically qualify on Saturday at 5 p.m.
N.C. State and North Carolina were the top two finishers in the women's competition. Wake Forest and Furman grabbed the top two places in the men's race.
The NCAA Championships will take place on Nov. 20 in Tallahassee, Fla.
2021 NCAA Southeast Regional Championships
E.P. Tom Sawyer State Park
Anchorage, KY
UVA Women's Results (6K)
26. Margot Appleton – 20:57.3
41. Mia Barnett – 21:22.4
49. Michaela Meyer – 21:27.4
59. Helena Lindsay – 21:41.7
61. Ellie Desmond – 21:43.6
85. Gabby Karas – 22:10.5
93. Sophie Atkinson – 22:19.2
UVA Men's Results (10K)
23. Rohann Asfaw – 29:57.5
25. Derek Johnson – 30:00.0
45. Nate Mountain – 30:37.8
48. Jacob Hunter – 30:40.0
54. Peter Morris – 30:48.0
55. Wes Porter – 30:49.7
72. Colin Peattie – 31:08.3
Support JerryRatcliffe.com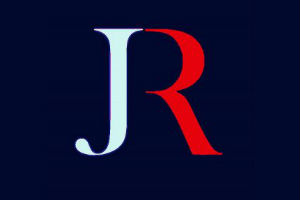 Make a one-time or recurring gift to support JerryRatcliffe.com online below. Your gift is not tax-deductible. Thank you for your support of JerryRatcliffe.com and the "Jerry Ratcliffe Show" podcast!