Cutcliffe: How do you stop Virginia's big passing game? Say a good prayer
By Jerry Ratcliffe
Heading to Virginia to face the nation's top passing offense, Duke coach David Cutcliffe was asked how the Blue Devils planned to defend the Cavaliers.
"I guess you start every morning with a good prayer, right?" Cutcliffe said.
The situation may require more than a good prayer. UVA quarterback Brennan Armstrong, who has thrown for more than 400 yards in four of six games this season, is also armed with four receivers statistically ranked among the nation's top 66.
Cutcliffe, who is considered one of the nation's best quarterback gurus, is well aware of what he's facing.
"Playing coverage against a guy like [Armstrong], who is mobile, that increases the hardship of staying in coverage if he breaks the pocket because he sees downfield well," Cutcliffe said. "He's very accurate, so we have to mix coverage and do what we believe in and have to generate some pass rush. You always have to have pass rush."
As part of Duke's defensive game plan, stopping Virginia's run is important because Cutcliffe said he wants to make the Cavaliers one-dimensional. In reality, UVA has done a good job of that without any challenge from defenses. Virginia hasn't presented much of a running threat for most of the season.
The Blue Devils are aware that Armstrong has been difficult to stop because of his weapons at receiver.
"They create explosives," Cutcliffe said of UVA's big-play passing game. Armstrong leads the nation in passes of more than 20 yards. "[Armstrong's] great down the field and has a big arm, hash to sideline. He's a good vertical thrower, a good deep-out thrower. You don't average that many yards without getting chunks of yardage. They have speed, size and quickness at receiver and tight end."
Virginia will be facing a Duke defense ranked 13th out of 14 ACC teams in total defense (430.8) per game. Virginia, by the way, is ranked 12th.
The Blue Devils are ranked 12th in the league in pass defense efficiency and 12th in rushing defense (UVA is ranked last).
UVA's defense will be faced with the task of shutting down or containing the nation's fourth-ranked rusher in Mataeo Durant, who leads the ACC in rushing attempts (149), yards rushing (788) and all-purpose yardage (160.5). Last week, while piling up 152 yards rushing in a close loss to Georgia Tech, Durant became the ninth player in Duke history to reach 2,000 career rushing yards.
Duke's quarterback, Gunnar Holmberg, is an accurate thrower at 72.5 percent (1,616 yards, six TDs). He's fourth in the ACC with 299.6 yards passing per game and has two dangerous receivers in Jake Bobo (522 yards) and Jalon Clahoun (428).
Cutcliffe, whose Blue Devils are 3-3 overall and 0-2 in the ACC, doesn't mind talking about Durant.
"He has the skill and talent level to be an explosive runner," the coach said. "He can run 50-yard touchdowns, but also can give you what I like to call the 'dirty yards,' three-yard runs that he can turn into five-yard gains. His endurance is special, which makes him a special back.
"He is fierce. Look at him near a first-down marker or look at him on the goal line. He's fierce. He went over the top last week (diving over Georgia Tech's defensive front for a TD)."
While Durant took a lot of hits against the Yellow Jackets, Cutcliffe reported that he practiced full speed this week, looked good, looked fast.
Duke may be winless thus far in the ACC, but that doesn't mean the Devils have thrown in the towel.
"We've never been a team to hang our heads," Cutcliffe said. "We have good practice habits, focus and intensity is there. We have to find that magic that puts us in position to win in the fourth quarter."
Cutcliffe, who was a pupil of legendary Alabama coach Bear Bryant, learned a long time ago that if a team isn't winning, the head coach better look inward.
"I learned an important lesson from him," Cutcliffe said of the Bear. "He told me personally when things aren't going well, you say I or me, because it is your fault. As a young coach, I didn't want to hear that. As I've grown in this business, I do realize that is true.
"The best advice he gave me was don't get into the business because you love football. Only get in it if you can't live without it. I look at losses in my career, look back and realized he was right."
That being said, Cutcliffe said Duke's backs are not against the wall.
"Our tank is not close to empty," Cutcliffe said. "Backs against the wall suggests panic or anxiety. I think hunger is a better term. I'm hungrier than I've ever been due to a lot of different reasons."
According to oddsmakers, Virginia is an 11-point favorite to win its seventh straight against the Blue Devils.
Support JerryRatcliffe.com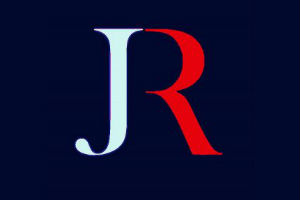 Make a one-time or recurring gift to support JerryRatcliffe.com online below. Your gift is not tax-deductible. Thank you for your support of JerryRatcliffe.com and the "Jerry Ratcliffe Show" podcast!