Decker captures medalist honors at VSGA Senior Am; local duo tied for 4th
By Jerry Ratcliffe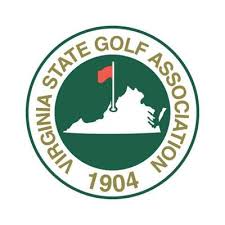 One of the greatest names in the Commonwealth's amateur golf history earned the medalist honors and top seed for the VSGA's Senior Amateur Championship in the second day of stroke-play qualifying Tuesday at Birdwood Golf at Boar's Head Resort.
Keith Decker, who has captured 31 VSGA titles during his career, fired a 3-under par 68 for a two-day total of 134 and earned the No. 1 seed for the match play portion of this event, which begins Wednesday morning. Decker, who resides in Martinsville, but plays out of Ballyhack in Roanoke, realizes that the real tournament begins in match play and that seedings mean little.
"Everybody in the top 32 is going to be a good player," Decker told Chris Lang of the VSGA. "There are no pushovers, none of that. You've got to take each match and grind it out."
Tazewell's Buck Brittain, who won last year's tournament by edging UVA men's golf coach Bowen Sargent 2&1, put together a 4-under 67, Tuesday's low round in the field, to earn the No. 2 seed. Jon Hurst of Fredericksburg posted a 1-under 70 that allowed him to claim the No. 3 seed at 138.
Two Charlottesville golfers, Sargent and Neil Davis, finished the second round tied at 139 for the fourth spot. Davis was awarded the No. 4 seed and Sargent, who was tied for the stroke play lead after the first day of qualifying with a 5-under 66, is the No. 5 seed.
Sargent said he had one bad hole Tuesday that hurt his score, but was still satisfied that he qualified and moved on to Wednesday's match play.
The round of 32 will begin Wednesday morning (see key pairings below), followed by the round of 16 in the afternoon. The quarterfinals and semifinals are set for Thursday, with the 18-hole championship match scheduled for Friday morning.
Decker had not played Birdwood since the 1990 State Amateur, so was confronted with the "new" course designed by Davis Love III, which added six new holes and redesigned and rerouted many others.
"There's a lot of risk-reward on certain holes," Decker said. "It's going to be a good match-play course because you can make some birdies out there."
Decker did just that, posting nine birdies over the two-day qualifier. He bogeyed only one hole, his final hole of the day on Tuesday.
Sargent is obviously familiar with Birdwood, UVA's home course. He won Birdwood's senior division of the Jefferson Cup a couple of weeks ago. Davis, who has flirted with success in this tournament in previous years, is also familiar with Birdwood and with his length off the tee, is always a constant threat.
Two other local golfers made the cut of the low 32: Woodberry Forest's Marc Hogan at 144, and Farmington Country Club's Philip Mahone at 146.
Locals missing the cut included Scottsville's David Passerell at 154 (the cut line was 147), and Crozet's Wes Campbell at 168.
Davis will face No. 29 seed Kevin South of Midlothian at 8:36 Wednesday morning, while Sargent meets No. 28 Jay Serrao of Virginia Beach at 8:54. Hogan is set to play No. 17 Ed Patchett of Reston at 8:09, while Mahone will play No. 6 seed Jeffrey Klatt of Manassas at 10:06.
Decker will face No. 32 Paras Pandya of Midlothian at 8 a.m., while Brittain faces No. 31 Jack Allara of Roanoke at 9:12. Hurst meets No. 30 Scott Richards of Penhook at 9:48.
For complete scoring and complete Wednesday morning matches, visit www.vsga.org
Support JerryRatcliffe.com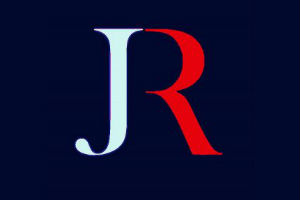 Make a one-time or recurring gift to support JerryRatcliffe.com online below. Your gift is not tax-deductible. Thank you for your support of JerryRatcliffe.com and the "Jerry Ratcliffe Show" podcast!