Despite Armstrong's return, Pitt outlasts Virginia, 48-38, for Coastal Division title
By Scott Ratcliffe
In a back-and-forth shootout with the ACC's Coastal Division title on the line, Virginia and No. 18 Pittsburgh gave fans their money's worth Saturday at Heinz Field.
The Cavaliers (6-5, 4-3 ACC) gave it all they had, but the Panthers benefited from five sacks, a pair of fourth-down touchdowns, a kickoff return for six more, and several costly UVA mistakes to clinch a trip to the ACC Championship game in two weeks with a 48-38 win.
"A few key plays, plenty of opportunities," UVA coach Bronco Mendenhall said when asked about the difference in the game, "and our team battled really hard, and I'm super proud of the effort. A handful of plays changed the game."
Cavalier fans rejoiced after hearing the pregame news that quarterback Brennan Armstrong would suit up and play. Armstrong looked just as impressive Saturday as he has all season, completing 15 of his first 19 passes in the opening half.
Armstrong, who netted minus-27 rushing yards on the day, finished the game 36 for 49 for 487 yards and 3 touchdowns, but it ultimately wasn't enough as Virginia lost its third straight game.
Down by three early in the third quarter inside the Pitt 10-yard line, the Cavaliers were held to a Brendan Farrell field goal — after super-senior safety Joey Blount had intercepted a Kenny Pickett pass and returned it to the 12 on the second play of the half — as Armstrong was sacked on third down.
Pitt (9-2, 6-1) went ahead 31-24 on a fourth-down Pickett pass to Jordan Addison — their third scoring connection of the day — with 8:32 left in the third.
Armstrong had a response, hitting Dontayvion Wicks for 19 yards to get the Hoos inside the 20 on the ensuing drive before Keytaon Thompson scored on an 8-yard touchdown run to tie it back up at 31-all with 5:06 left in the third.
After advancing inside the UVA 5, Pitt was held to a 23-yard Sam Scarton field goal on the Panthers' next possession to make it 34-31 with 1:46 left in the period.
Virginia's defense got in Pickett's face on a critical third-and-1, as Blount applied the pressure and first-year linebacker West Weeks batted his pass attempt away, but Coen King was called for interference on fourth down to keep the Pitt possession alive.
A few plays later on third-and-4 from the Cavalier 10, Weeks came up with another pass deflection and Pitt's field-goal team came on for a short attempt, but the Hoos jumped offsides, giving the Panthers yet another chance.
The miscues proved costly, as Rodney Hammond Jr. ran it in from a yard out to extend the lead back to 10 with just under 10 minutes remaining.
It took just two plays — a 36-yard strike to Wicks and a 39-yard touchdown pass to a wide-open Ra'Shaun Henry — for Armstrong to get his team right back in it, 41-38, with still 9:18 to go.
Nick Jackson's ensuing third-down sack of Pickett forced a Pitt punt, giving it back to the UVA offense with six minutes and change still showing, but a bad snap and loss of 13 led to a punt as the clock went under four minutes.
The final blow came with 2:10 to go, as Addison caught his fourth touchdown pass — this time a 62-yarder over the outstretched arms of Darius Bratton — to make it a 10-point contest, and not enough time for a Cavalier comeback.
Addison finished the game with 14 receptions for 202 yards and the four scores, while Vincent Davis rushed a dozen times for a game-high 100 yards. Pickett threw for 340 yards as Pitt put up 509 yards on the evening.
Virginia posted 514 yards of total offense (487 passing, 27 rushing). Wicks led the Hoos with 133 yards on 10 grabs, while Thompson added 126 yards and a touchdown (he also ran for 17 yards and a score) on 11 catches.
"A kickoff return for a touchdown, the punt return that changes field position, and then we have our defense out to block a field goal, and we jump offsides," Mendenhall said of the special-teams gaffes. "And so that alone could have been the difference, right? Those three [plays] certainly impacted the game."
FIRST HALF
Just over a minute into the game's opening drive on a Cavalier third-down conversion, Pitt junior linebacker SirVocea Dennis (the team's leading tackler) was disqualified for targeting after video review of a helmet-to-helmet hit on Thompson.
Armstrong quickly had the Hoos into Pitt territory and knocking on the red-zone door, with completions to Thompson for 12 yards and Billy Kemp IV for another 8.
On a crucial third-and-seven from the Panthers' 28-yard line, Thompson hauled in a bullet from Armstrong and carried defenders with him for 23 yards. Three plays later, Armstrong zipped one to Thompson for his 28th touchdown pass — tying Matt Schaub's single-season school record — to give the Cavaliers a 7-0 lead with 10:28 left in the opening quarter.
The Wahoo defense got a huge third-down stop on Pitt's first drive, but were pinned deep inside the 5. After converting on a pair of third downs, the UVA drive stalled around midfield as Jelani Woods couldn't reel in an Armstrong delivery on another third-down try, and Jacob Finn came on to punt.
The first quarter ended with the Panthers just outside the Virginia 10-yard line, as Pickett showed on the ensuing drive why he's projected as one of the first QBs to be selected in the upcoming NFL Draft.
Pickett connected with Addison from 11 yards out on the first play of the second quarter to cap a 10-play, 88-yard drive and tie the game at 7-apiece. Pickett was 5 for 6 for 55 yards on the scoring march.
Armstrong was sacked by Calijah Kancey on third down on Virginia's ensuing possession to force another Finn punt, as the Panthers looked to grab the lead for the first time. A pass-interference penalty on Anthony Johnson moved Pitt into Cavalier territory, and a few plays later, Pickett found a wide-open Addison alone in the end zone on fourth-and-four from the 18 to make it 14-7 with 10:01 until halftime.
Armstrong and the Hoos answered right back, as Wicks set up a short Mike Hollins touchdown run with a 22-yard catch that came up just short of the goal line, and the game was tied at 14-14 with 6:52 on the clock.
The momentum was short-lived, however, as Israel Abanikanda took the ensuing kickoff 98 yards down the sideline to the house, and Pitt was back in front, 21-14, just 13 seconds later.
The Pitt defense sacked Armstrong again for a loss of six on third down to suffocate Virginia's next possession, and the Panthers got the ball right back in UVA territory after a 39-yard Addison punt return.
With Pitt in the red zone, Blount dropped Pickett for 10 yards a few plays later, which led to a Scarton 36-yard field goal with 2:49 to go to make it 24-14.
Freshman Malachi Fields caught a 21-yard toss from Armstrong on the ensuing drive to move the Virginia offense down to the Pitt 31-yard line with 1:39 to go before Wicks snagged one for 10 more yards on the next snap.
Thompson put a nice stutter-step move on a Pitt defender to get to the outside and was stopped inside the 10 at the 7 with time winding down, and then Woods hauled one in for a score on the ensuing snap to trim the Panthers' lead to 24-21 with 52 ticks left.
Armstrong, who broke Schaub's 19-year mark on his 29th touchdown pass of the year, was 8 for 9 for 75 yards on the important drive that kept the Hoos within striking distance just before the break. He finished the half 24 of 30 for 257 yards, two touchdowns and an interception on a last-second Hail Mary heave into the end zone.
Johnson came away with his third interception as a Cavalier (just Pickett's fifth all season) with 12 seconds left to keep the deficit at three. Virginia registered 286 total yards in the half.
UP NEXT
The Hoos look to clinch a winning regular-season record with a victory at Scott Stadium next Saturday over arch rival Virginia Tech (3:45 p.m. on ACC Network).
Support JerryRatcliffe.com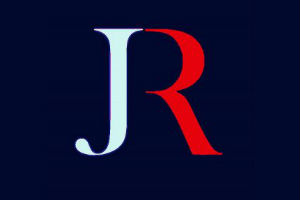 Make a one-time or recurring gift to support JerryRatcliffe.com online below. Your gift is not tax-deductible. Thank you for your support of JerryRatcliffe.com and the "Jerry Ratcliffe Show" podcast!