Despite heated disagreements, UVA's defensive co-coordinators get the job done
By Jerry Ratcliffe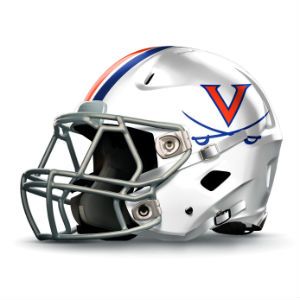 While it has been done before, having co-coordinators had never been tried at Virginia until the Bronco Mendenhall era.
Nick Howell, who has been an assistant coach under Mendenhall since 2007 at BYU, and Kelly Poppinga, who has been under Bronco's wing since 2009 at BYU, are the Cavaliers' defensive co-coordinators. So how does that work? How do two guys run the defense without stepping all over each other?
While it works well, there is occasional conflict and disagreement. Yet, Howell and Poppinga always get the job done on a Virginia defense that has been very strong the past two seasons and should be again in 2020.
"Wow, I wish you had a microphone on game day," Poppinga chuckled in a videoconference with media. Obviously the two coordinators aren't always in agreement, even on game days.
"Coach Howell and I have a really good relationship," Poppinga said. "I believe that I know my boundaries. I know when to step back. I know when to give [Howell] suggestions.
"So we've worked together and this is going into our 12th year. [Howell] was actually just starting his coaching career when I was finishing up my playing career. My senior year at BYU was when he started as a graduate assistant under Coach Mendenhall, and he was actually with the inside linebackers, so he was kind of like the assistant inside linebacker coach my senior year. Our relationship goes all the way back."
Howell and Poppinga exchange ideas, sometimes disagreeing on how to approach various issues, but settle on a plan. Their different approaches sometimes can cause friction, but they're united in trying to make UVA's defense all it can be.
"There are times when we have really heated arguments and Coach Mendenhall is like, 'Man, are these guys going to show up to work and like each other the next day?' But we kind of brush it off.
"We have different ideas. We see things differently. I see things from a front-seven perspective. He sees things from a secondary perspective, which is really good. You bring those things together and I think it makes a great relationship. And, you know, obviously we were both trained by Coach Mendenhall."
Howell oversees Virginia's secondary, while Poppinga directs the outside linebackers.
The two have done their own thing in terms of professional development in different places and have admittedly learned a lot of football from various sources. They bring back those ideas to UVA and collaborate to see if they can be incorporated into the way the Cavaliers play defense.
While they are co-coordinators, Poppinga is content to let Howell run the ship when it comes to game time. Well, most of the time.
"On game day, I kind of sit back and let [Howell] do his thing and calling the game, and giving my suggestions," Poppinga said. "But at the end of the day, he's going to make the calls that are going to help our defense be successful. I have total confidence in him and I know our whole coaching staff does as well, and so does our players."
Poppinga is champing at the bit to get back to work with players. Apparently UVA will welcome back its players on July 5, according to sources, so in about a month.
While things have been on shutdown, Poppinga said that the coaching staff is actually having more communication with players than they have in the past by taking advantage of Zoom videoconferencing, which allows UVA's coaches to meet with the players on a daily basis.
"With Coach Mendenhall, it's all about the player safety," Poppinga said. "Let's make sure that it's safe for them to come back."
And safe for Howell and Poppinga to get back to their, ahem, debating on how to get the job done.
Comments